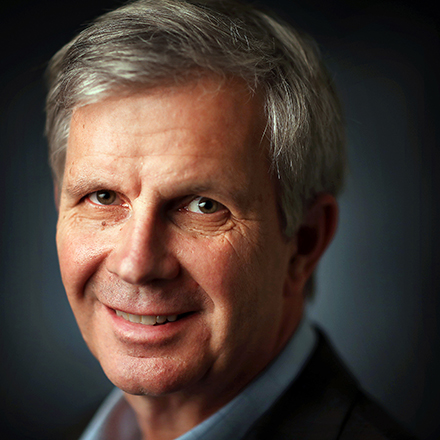 Geoff Calkins
Geoff Calkins has been chronicling Memphis and Memphis sports for more than two decades. He is host of "The Geoff Calkins Show" from 9-11 a.m. M-F on 92.9 FM. Calkins has been named the best sports columnist in the country five times by the Associated Press sports editors, but still figures his best columns are about the people who make Memphis what it is.
Calkins: Grizzlies embarrass themselves on national TV
The Grizzlies are in the midst of their 18th season in Memphis. It's hard to think of a more dispiriting regular-season loss than the one they foisted on the city Monday.
Playoff losses?
Sure. There was the Game 7 loss to the Clippers in 2012. There was the Game 1 loss in the same series, when the Grizzlies blew a 27-point lead.
But Monday's 105-85 loss to the New Orleans Pelicans — without Anthony Davis — is as bad as it has ever been during the regular season. This is as low as it can go.
"It's really embarrassing on a day like today," said Grizzlies point guard Mike Conley, and at least he recognized it. Head coach J.B. Bickerstaff had just told the assembled media that "all losses hurt the same," which is — with all due respect — nonsense.
This loss hurt more. Because this loss was the Grizzlies' one game on national television. Because this loss was on Martin Luther King Day, a day the franchise has held sacred.
Sure, the Grizzlies had lost 11 of the last 12, and 16 of the last 19. But now they were on the big stage. Now they were tipping off a five-game homestand.
Now they had a chance to dignify the day with a dignified performance.
"I think it's very special for all of us, very special for the city," said Conley.
All of which made Monday's performance that much more humiliating.
"It felt like we lost Game 7 in the playoffs to me," Conley said. "For us to play the way we did, especially in the second half, is unacceptable."
And here, I can hear a lot of you saying they should blow it up, they should start over, this is not working, and other variations on the theme.
Fact: Every single person who follows the Grizzlies agrees with you. It is not an original thought. It is no longer a subject of debate. The strategy of putting assorted castoffs and journeymen around Marc Gasol and Conley didn't work. It is time to try another strategy.
Monday was just another example of this. The Grizzlies did what the Grizzlies tend to do. They played gamely for a while then collapsed in the third quarter.
Although, to be fair, this time the collapse started in the second quarter. The Grizzlies led 28-21 after one. The larger-than-usual crowd (17,794) was also livelier than usual.
The next two quarters, the Pelicans outscored the Grizzlies 61-40. And not the Anthony Davis Pelicans, remember. The Jahlil Okafor/Julius Randle/Nikola Mirotic Pelicans.
When Shelvin Mack pitched the ball back over the half-court line for a particularly egregious turnover, some in the crowd started to boo. It was impossible to blame them. 
Bickerstaff said one problem is that the team has a "broken spirit." And that's certainly part of it. When things go badly, the Grizzlies no longer believe they can get through it and win.
---
CHRIS HERRINGTON: Grizzlies Postgame: Starless Pelicans hand Grizz 20-point loss on national stage
---
But that's not just a problem with their mindset. That's a problem with the roster that creates a problem with their mindset. The Grizzlies may not believe they have the talent to win because — see if you can follow me here — they really don't.
NBA Standings
(as of Jan. 22, 2019)
Milwaukee Bucks (34-12)
Toronto Raptors (35-13)
Golden State Warriors (33-14)
Denver Nuggets (31-14)
Indiana Pacers (31-15)
Philadelphia 76ers (31-17)
Boston Celtics (29-18)
Oklahoma City Thunder (28-18)
Portland Trail Blazers (29-19)
Houston Rockets (26-20)
San Antonio Spurs (27-21)
LA Clippers (25-21)
Utah Jazz (26-22)
Brooklyn Nets (25-23)
Los Angeles Lakers (25-23)
Sacramento Kings (24-23)
Miami Heat (22-23)
Charlotte Hornets (22-24)
Minnesota Timberwolves (22-24)
New Orleans Pelicans (22-25)
Detroit Pistons (20-26)
Washington Wizards (20-26)
Dallas Mavericks (20-26)
Orlando Magic (20-27)
Memphis Grizzlies (19-28)
Atlanta Hawks(14-32)
Chicago Bulls (11-36)
Phoenix Suns (11-37)
New York Knicks (10-35)
Cleveland Cavaliers (9-39)
Nearly every player on the Grizzlies is being asked to do more than he should be asked to do. Marc Gasol is being asked to be an alpha rebounder and scorer. Mike Conley is being asked to carry the team offensively. Garrett Temple is being asked to be the leading sniper. Mack is being asked to play 20 minutes a night.
So, yes, everyone agrees this approach was wrongheaded and it's time for the Grizzlies to try something else. The only question is: How do they do that, exactly?
Right now, the Grizzlies have the sixth-worst record in the NBA. But they still have five more wins than the fifth-worst team (the Atlanta Hawks) and eight more wins than the fourth and third-worst teams (the Chicago Bulls and Phoenix Suns). So it's hard to imagine they will "catch" any of those teams even if they decide to tank. And if the Grizzlies stay where they are and finish with the sixth-worst record, they have a better than 50 percent chance of picking seventh (29.7 percent) or eighth (20.6 percent) in the NBA draft. It is  the worst of all imaginable scenarios. It is to be avoided if at all possible.
Whereas, the Grizzlies have just one fewer win than Orlando, Dallas, Washington and Detroit. If they could pass just two of those teams on the way up, they'd be in a position to either get lucky in the lottery (and pick in the top four) or convey the first-round pick they owe Boston (because it's not in the top eight), so it won't haunt them in a future lottery.
All that is still true, no matter how gruesome Monday's performance may have been. The Grizzlies are a bad team in a bad spot. And if your solution is to start by replacing the general manager who put them in the bad spot to begin with, I recommended that months ago.
But in the meantime, the next four home games may say a lot about what happens at the trade deadline. The Grizzlies play the Hornets, Kings, Pacers and Nuggets. If they can manage to win a couple of those games, they may continue to aim for ninth place or better. If they go 0-4 over the rest of the homestand, it may be time to unload whatever they can unload for whatever they can get.
This was not just another bad loss in a season that has already had too many of them. This was a nationally televised cry for help.
"Just feel awful about losing it," Conley said. "This game was not us."
Except, increasingly, it seems like it was.
---