King Day observances feature different interpretations of civil rights leader's Memphis legacy
As a much larger crowd streamed into FedExForum Monday evening for the NBA's annual Martin Luther King Day game marking the federal holiday in his honor, a small group of 140 people gathered across MLK Avenue from the forum at Clayborn Temple.
The multicultural conversation sponsored by the group restoring the historic church was part of a lot of different interpretations Monday of King's life, words and meaning in the city where he died in 1968.
A few blocks south of the arena and the historic church, a day of music and reflection had already wrapped up at the National Civil Rights Museum.
Among those visiting the museum courtyard were Memphis Mayor Jim Strickland and County Mayor Lee Harris, who announced city and county governments are putting up $100,000 in funding for a set of matching grants aimed at neighborhood and grassroots projects.
The challenge grants are a part of the observances of the 200th anniversary of the founding of Memphis as well as next year's bicentennial of the founding of Shelby County.
The grants are called "New Century of Soul Challenge Grants" with "New Century of Soul" being the city's theme for its observance of the city's 200th anniversary.
Community groups submit ideas for the grants and raise up to $10,000 for them through ioby Memphis, a crowdfunding social media platform. The city and county then match that.
"These are really important milestones," Harris said of the city and county bicentennials as well as King's birthday. "We want to make sure we match this milestone with investments in the community."
Strickland said the specific projects are not from a list of suggested projects. They are what comes from neighborhoods and community groups.
"We're not forcing any ideas on them," he said. "But I think it's neighborhood improvements – designs of streets or pavement markings or maybe community gardens. It's limited only by their imagination and I don't want to limit them."
At Clayborn Temple Monday evening, Shelby County Commissioner Tami Sawyer hosted the first in a series of conversations titled "In This Place: Conversations for Restoration."
Sawyer saw a different convergence of anniversaries, including 200 years since the city's founding along with 400 years since the first slaves from Africa arrived in the U.S. and 51 years since King was assassinated in Memphis.
"Justice, equality have still been denied for too many – the poor, the black, the LGBTQ, the immigrants, women and so many more – for too long," she said.
---
ABIGAIL WARREN: Rev. Earle Fisher encourages Mississippi Boulevard members to 'get up, pick up your mat and walk'
---
Sawyer called for an end to "weaponizing" King's words and their use out of context by those not committed to the kind of change he called for during his lifetime.
"My identity has changed to a place where I now know who I am as a person who has been the victim of illegal surveillance," she said. "I identify with Dr. King on that."
Sawyer is part of a new generation of activism in Memphis that included her leadership of protests calling on the city to unilaterally remove Confederate monuments from city parks.
Those involved in that and other protests were the object of surveillance by Memphis Police – surveillance ruled a violation of a federal court consent decree late last year by U.S. District Judge Jon McCalla. McCalla ordered that the surveillance stop.
Sawyer was elected to the Shelby County Commission in August and took office in September.
She said she is hosting the conversation series in place of protests and other forms of action based on King's 1963 "Letter from A Birmingham Jail." The letter, a seminal statement of the civil rights movement of the 1960s, was the theme for the Monday meeting.
Rhodes College professor of Africana studies Charles McKinney said the letter remains relevant today to Memphis.
"Memphis today is just as committed to unreality as Alabama was in 1963," he said. "The boosterism, the happy narrative of this being a place of growth and opportunity – it's not true for the critical masses of African-Americans who live here. Memphis is just as invested in unreality and fiction and fantasy and comfort that Alabama and the nation was invested in in 1963."
---
DON WADE: MLK Sports Legacy Award Symposium reminds that civil rights are a work in progress
---
Greg Thompson, director of research and creative strategy at Clayborn Temple, is the grandson and great-grandson of Ku Klux Klan members.
He said the city and nation should move "from a model of reconciliation to a model of reparations."
"I'm just saying this as a white man: White supremacy is sustained by ignorance of the truth. It is sustained by control of institutions and by control of wealth," he told those at the gathering. "We need to stop the fantasy that we are the good white people who can stay in control and somehow solve white supremacy because white supremacy is basically all whites in control."
Mollie Clark, a white teacher at KIPP Memphis Collegiate Academy, has taught King's letter to a student body that is African-American. She came to Memphis just after the new wave of protests and direct action began and heard some support privately among white Memphians for the causes behind the protests.
"You can think privately to yourself that you agree with what I'm saying," she said. "But it doesn't mean anything until you actually take action."
Natalya Roach, a high school student at Frayser's Memphis Business Academy, told the group she has been taught King helped end racial segregation by law, but her school and others are racially segregated.
Roach said the segregation is personal. She talked about her brother not being allowed to play with toy guns because of the family's fear it could be mistaken for a real gun by police, or that if he wears certain things, he will be seen as dangerous.
She described herself as a "daddy's girl."
"When I'm out with my dad, they see him and they see him as very frightening because he has a lot of tattoos," she said. "They think, 'Oh he's just another thug,' until he opens his mouth. Then they are, 'OK, he's a really cool person.' That's how some people can relate to me as well."
---
OMER YUSUF: Memphis school tries to complete turnaround using MLK's values
---
United Way of Greater Memphis leaders announced Monday at the NCRM King Day observances they are coordinating a day of service to coincide with city government's formal observance of the Memphis bicentennial on May 22.
Earlier Monday, Strickland hosted the city's Luminary Awards at City Hall honoring 10 women who have championed civil and human rights in Memphis.
The honorees are:
JoeAnn Ballard, director of Neighborhood Christian Centers Inc.
Dorothy Crook, former executive director of the American Federation of State, County and Municipal Employees Local 1733
Norma J. Lester, Shelby County election commissioner and a licensed practical nurse with graduate degrees in nursing and health care administration
Sara Lewis, former Memphis City Schools administrator and school board member
Hazel Moore, Whitehaven cosmetologist and organizer of Whitehaven's annual Holiday Festival Parade
Lois Stockton, former president of the Memphis chapter of The Links Inc. and owner of The Nail Station
Regina Walker, former senior vice president of United Way of the Mid-South
Mary Wilder, Vollintine Evergreen neighborhood activist
Linda Williams, RISE Foundation president and CEO
Jocelyn Dan Wurzburg, attorney and civil rights activist
The event marked the formal opening of a conference room in the Hall of Mayors at City Hall, including a portrait of King by artist Lonnie Robinson.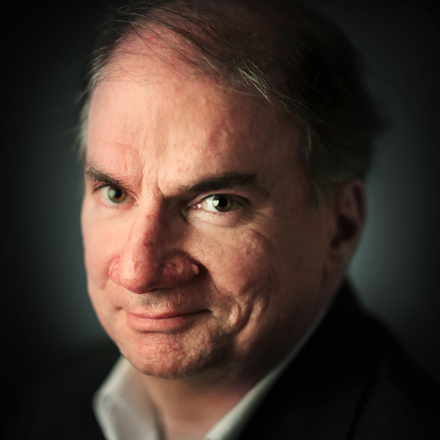 Bill Dries
Bill Dries covers city government and politics. He is a native Memphian and has been a reporter for more than 40 years.
---