FedEx Logistics finding its footing in changing economic landscape
FedEx Logistics president and chief executive Richard W. Smith still believes it's "kind of a cool idea" to move the company's headquarters into the Gibson Guitar building Downtown, although the deal fell through last November.
Smith told a Memphis World Trade Club audience Tuesday that a move to Gibson "didn't make sense for us at that time, so we'll see what happens."
"We put five companies together," Smith said. "We've got offices, facilities, all over the place in a number of cities. Of course, we're looking at synergies and where it makes the most sense to pull people together in a headquarters.
"Maybe we can make it work somewhere else, or down there, who knows?" Smith added. "But right now, we're just kind of looking at, alright, how do we get the synergies from what we've done in terms of pulling these five businesses together without being disruptive to the businesses themselves. We'll see. It's kind of a cool idea, though."
FedEx Logistics, then known as FedEx Trade Networks, was in negotiations for the Gibson space for months before saying in November it was no longer considering it as an option.
Combined under the FedEx Trade Networks umbrella since last March, the unit was renamed and rebranded FedEx Logistics last week to better reflect its portfolio of flexible, customized transportation, trade and supply chain solutions.
Smith said newly minted FedEx Logistics had hit the ground running as Memphis-based FedEx Corp.'s one-stop shop for international trade and specialty transportation solutions.
Smith, the son of FedEx founder Frederick W. Smith, said slowing economic expansion in China, in part because of a trade conflict with the U.S., had changed the landscape and created opportunity for FedEx Logistics.
Smith discussed FedEx's rationale for bringing together specialty services under FedEx Logistics and how those units have been knitted together over the past 11 months.
"Before, we had 10 different operating companies each with their own unique brand. It was quite confusing, as you can imagine, for our customers, so this cleans that up tremendously," he said.
FedEx Logistics provides a clear, concise description of the unit, which serves as "kind of the connective tissue in my view that brings everything together in our organization," meaning core transportation units FedEx Express, FedEx Ground and FedEx Freight.
"In your go-to-sales, go-to-market strategy, simplicity is king. If it ain't express, ground or freight, it's logistics," Smith said.
FedEx Logistics covers air and ocean cargo networks; trade brokerage and facilitation; custom critical services; supply chain services; cross border e-commerce and fulfillment; forward depots and 3-D printing; warehousing and transportation management; time- and temperature-controlled deliveries; critical inventory logistics; and repair and return services.
Smith quoted his father's view that a number of obstacles to continued economic expansion are fixable.
"We are hopeful that the U.S. government shutdown ends soon and that new tariffs on Chinese goods and the auto sector are avoided, that China is able to use policy to negate some of the impact from these trade tensions and that the EU and the UK find a path to an orderly Brexit, all of which is certainly possible," he said. "So, are there problems? Of course. But many of these issues can be fixed, and in some cases, fixed quickly." 
Smith, board chairman of the Greater Memphis Chamber, said he has emphasized to Gov. Bill Lee and new legislative leadership that state investment in Shelby County makes good business sense.
"I understand they may not like some of our politics over there. We're a very blue dot in a very red state. But we represent your highest opportunity for return on invested capital because we have more infrastructure here than we have people," Smith said.
Smith outlined the company's view of economic headwinds in Asia and Europe, panned the popular notion of package-delivery drones and speculated that Amazon could eventually face regulatory hurdles as it continues to grow.
"Some of our big customers are evaluating the countries where they source their materials: Vietnam, Malaysia, Taiwan and others. New … markets other than China stand to gain, I think, from all of these trade tensions and the conflict there, the trade dispute," Smith said.
"We've seen, as I mentioned, a huge uptick in wins in the supply chain space, which I believe is a result of customers reconfiguring those supply chains and looking towards new markets, new providers, with us as a new entrant in some ways, or at least going into this in a bigger, more coordinated fashion," Smith said.
"It's been exciting for our customers to have another competitor in the logistics field. And many are reviewing their brokerage and compliance policies to make sure they're paying appropriately on China's tariffs," he added.
During the Q & A, Smith said he envisions drones or unmanned aerial vehicles playing a part in the delivery industry, but not in the manner many people expect.
"If you were to apply the term drone more broadly, to surface vehicles that could run highly optimized routes delivering a lot of packages, and a robot or a little UAV delivers the package to your door and comes right back to the truck, those concepts could work, and I'm not going to say I haven't seen concepts like that, but it depends on how you define drone," Smith said.
"I'm not very bullish on the prospect for what the public would consider drones: a small little flying UAV. They're just not very efficient," he added.
Regarding Amazon, Smith reaffirmed the FedEx view that Amazon isn't a direct competitor, but rather that Amazon is building out a delivery network to keep pace with its own rapidly expanding volume.
"There's all this consternation that Amazon is building a network to compete with us. No, they're not. Other traditional retail competitors of theirs are not going to use their network," Smith said.
"I think if you watch their transportation and logistics costs, they're going to continue to rise, and if their top-line growth doesn't keep pace with that, sometimes you've got to make some money in your business. I think they're going to have some challenges there," Smith said.
He also believes antitrust concerns may eventually come into play. "They're the channel. They're the retailer. They're the distributor. We'll see what happens with it, but I don't think we've ever contemplated an animal like Amazon," Smith said.
"Right now, I think the regulators are more interested in Google and Facebook, just because of the impact on politics … but at some point I think they start looking a little more closely at this and saying, 'Is this actually bad for small business and customers?'" he added.
"But that's all speculative. Right now, we view them as a pretty substantial customer. We don't have any one customer who represents more than 3 percent of our volume, though, so we feel well-insulated against them," he said.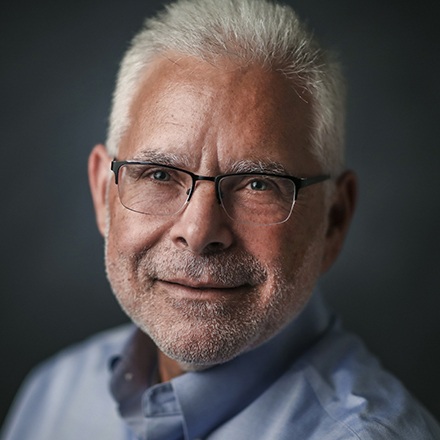 Wayne Risher
Business news reporter, 42-year veteran of print journalism, 34-year resident of Memphis, University of Georgia alumnus and proud father and spouse of University of Memphis graduates.
---