Herrington: The Mike Conley (and Marc Gasol) trade speculation column
Marc Gasol and Mike Conley are available. ESPN's Adrian Wojnarowski reported tonight that the Grizzlies would explore the trade market for each player ahead of the Feb. 7 NBA trade deadline, and this was subsequently confirmed to The Daily Memphian by a source with knowledge of the team's thinking.
It doesn't mean that a trade for either (much less both) will happen in the next couple of weeks, but what was almost certainly already a possibility now becoming so transparently public probably makes it more likely.
I'm reluctant to dive into the theoretical so soon with two players -- two people -- who have meant so much to the Grizzlies and to Memphis. But I also don't want to say any premature goodbyes. (Though Geoff Calkins writes that it may be time to prepare for just that.) As another former Memphis hoops hotshot liked to say, it is what it is. We'll be dispassionate on this subject for today.
But before we talk about Mike Conley and Marc Gasol, let's talk about Pau. The Grizzlies have been down this road before -- yes, there was Memphis Grizzlies basketball before "grit and grind" --  trading a highly paid star to kick off a full rebuild. Here's what that 2008 deal was:
Pau Gasol and a 2010 second round pick for Kwame Brown (expiring contract), Aaron McKie (same, but it's complicated), Javaris Crittenton (rookie first-round pick), the rights to Marc Gasol (then in Spain) and 2008 and 2010 first-round picks.
This trade was widely trashed at the time (not, I'll note, by me). It sent some league stalwarts to their fainting couches. But if you're trading a big-contract star as a rebuilding catalyst, what do you want to get out of it? Financial flexibility (Brown, check). Young players with upside (Crittenton, Gasol, check). Draft picks (two firsts, check).
That trade underwhelmed, but it checked every box. The Grizzlies are unlikely to do so if and when they trade Marc Gasol or Mike Conley. No bad contracts, first round draft picks, and young players who might be something? Don't count on it.
Conley and Gasol the Younger are too old and on contracts too large. The Grizzlies will do well to check two of the three boxes in potential trades, to help speed along a rebuild with Jaren Jackson Jr. as a core piece already in place.
And while I've seen some suggestion that the Grizzlies should prioritize long-range first-round picks in any Conley/Gasol trades, I'm skeptical of the team being able to get first-round picks in many deals and especially ones that don't carry greater certainty for the teams giving them.
---
GRIZZLIES: Grizzlies open to testing the trade market on Conley, Gasol
GRIZZLIES: Men at Work: Mike Conley, Marc Gasol address trade report, prepare for the Hornets
CALKINS: The last days of Conley and Gasol? It shouldn't have had to come to this
GRIZZLIES PODCAST: Mike Conley, Marc Gasol trade speculation with ESPN's Kevin Pelton
---
We went through all the complications of Gasol's situation last week, and we'll revisit it briefly here given the new context. But the Conley situation is simpler. He doesn't have an option on his contract next season. Rather, Conley's on the books for roughly $33 and $35 million for the following two seasons. Teams know what they are getting. The contract is bigger, but he's younger, he's having a better season, and he plays a position in more demand. And after working through the rosters, payroll, and competitive outlooks of the other 29 NBA teams, it seems pretty clear to me that the trade market for Conley is likely to be better than the one for Gasol.
Is it possible the Grizzlies would trade Conley now and wait til this summer for clarity on Gasol? That once seemed unlikely. It now seems less so.
The Mike Conley (Speculative) Trade File
What trade partners and what deals might make sense in regard to Conley? What follows is just me thinking out loud. It's my read of the game board. I do not know whether any of these teams would be interested in any of these deals.
As with Gasol last week, I'm going to dismiss the Lakers and the Clippers as teams dreaming too big right now to take on Conley's contract.
As for the rest, I'll list potential destinations in descending order of perceived likelihood, with descriptions narrowing accordingly:
Dallas: Probably the cleanest deal to be made. Conley would be a big upgrade at point guard and a good fit next to Luka Doncic. Mavs' point guard Dennis Smith Jr. is an exciting if risky second-year player who could grow with Jaren Jackson Jr. and who was on the trade rumor mill before Conley. They've also got a big expiring contract in Wes Matthews. Conley and Omri Casspi for Smith, Matthews, and Dwight Powell (a good, youngish backup forward with a $10 million player option next season) works perfectly, but you can come up with other scenarios. Dallas owes their 2019 first-rounder to Atlanta, but I doubt you'd get a first-rounder back in that deal.
Philadelphia: Philly has room under the tax to take back more contract than they send out. They've got a couple of expirings (Wilson Chandler $13 million, Mike Muscala $5 million) to get things started. They've got a high-upside kid to gamble on (former top pick Markelle Fultz at $8.4 million). And they've got plenty of secondary future assets to barter with, including players (Zhaire Smith) and both first- and second-round picks. Conley and Casspi for Chandler, Muscala, Fultz and some kind of draft asset works. Does Philly want to go all in right now with Joel Embiid, Jimmy Butler, Ben Simmons, J.J. Redick, and Conley?
Indiana: Conley's home-state team, a homecourt playoff contender that is probably weakest at the point. Perfect. Is there a deal to do? Maybe. The problem is that Conley's contract is so big. Any deal would probably start with Darren Collison ($10 million expiring) and Tyreke Evans ($12.4 million expiring, and sure to be bought out if such an awkward trade happened). Collison, Evans, and Doug McDermott ($7 million times three) for Conley and short-term McDermott replacement Omri Casspi should work. But what about value for the Grizzlies? The Pacers might see the significant cap space created by the Grizzlies as value enough. The Grizzlies would want Domantas Sabonis, who they probably wouldn't get. There are some other young players here (Aaron Holiday, T.J. Leaf). But the Pacers future first-round picks are all clear, so that's probably where any negotiation would land.
Detroit: This is going to be a popular suggestion. The Pistons want to win now and Conley would be a big upgrade at the point over incumbent Reggie Jackson and also a nice fit with star Blake Griffin (stop retching, Grizzlies fans) as a point guard who can play both on and off the ball. A deal? Both teams are achingly close to the luxury tax, which probably requires the kind of financial finesse that's difficult when dealing a $30 million contract. Any deal probably has to start with Reggie Jackson, due $17 million this season and $18 million next. From there, building up contracts to match (Jon Leuer $10 million times two, Langston Galloway $7 million times two, Ish Smith $6 million expiring) makes it hard to add the value the Grizzlies would want, and the Pistons' current youth movement is pretty uninspiring. Second-year shooter Luke Kennard? Rookie second-rounders Khyri Thomas or Bruce Brown? The Pistons have all of their future first-round draft picks. At least one would have to be coming back.
San Antonio: Something involving Pau Gasol's non-guaranteed deal (awkward, right?), Patty Mills (two more years left at $12-$13 million) and one of their young guards (Dejounte Murray, Derrick White, Lonnie Walker, in descending order) would work. And Conley's age and contract matches up with the timelines of LaMarcus Aldridge and DeMar DeRozan.
Miami: The Heat didn't want to send wing Josh Richardson for Jimmy Butler and probably aren't dealing him for Conley. It's easy to make a deal here: How about Conley and Ivan Rabb for Goran Dragic ($19 million player option next season) and Kelly Olynyk ($13-14 million for each of the next two seasons)? It's harder to make a deal that fits the Grizzlies' apparent rebuilding orientation. The Heat already owe a future first-rounder to Philadelphia.
Milwaukee: Conley would be a great fit with Giannis Antetokounmpo and Khris Middleton, but Milwaukee's doing pretty great as is with Eric Bledsoe. Do they want to mess with it? Bledsoe ($15 million expiring) and George Hill ($18 million non-guaranteed next season) get you there money-wise and disappear Conley's huge contract. Doubt there's much more tangible future value to get. Can't see the Bucks including D.J. Wilson or Malcolm Brogdon and they already owe two future first-round picks. Is Donte DiVincenzo still exciting?
Minnesota: Any big-contract trade scenario has to entertain Andrew Wiggins, but a Wolves deal probably starts with Jeff Teague ($19 million player option). The Wolves would want to add Gorgui Dieng ($15, $16, $17 million over the next three years), the Grizzlies would prefer not. Add Jerryd Bayless' expiring and a first-round pick (Wolves have all their first-rounders) and you've got the foundation of something. But would the Wolves want to take on that level of salary obligation with Wiggins, Dieng, and Karl-Anthony Towns on the books? I'm skeptical.
Utah: There's a deal to be built around Conley for Ricky Rubio (expiring) and Derrick Favors (non-guaranteed), but that return isn't very rebuild-oriented unless the Grizzlies let both walk. And it's too good for the Jazz to attach much in the way of draft assets. Also, Conley and Donovan Mitchell is a pretty small backcourt. Better on the surface than upon inspection.
Phoenix: They might be desperate to get decent and Ryan Anderson's big non-guaranteed deal and T.J. Warren's mid-sized deal for Conley works. This would be dumb for Phoenix and mean to Conley.
Orlando: The Magic have needed a point guard forever, but I think they're too far back now to buy on a vet owed nearly $70 million over the next two seasons. Terrence Ross' $10 million expiring and/or Evan Fournier's $17 million (two more years) would factor into scenarios.
Denver: I'm guessing they're pretty happy with the backcourt they have, but if they wanted a real point guard with some playoff reps, Conley and Ivan Rabb for Gary Harris and Mason Plumlee works. Grizzlies would get a young building block under contract (Harris) to pair with Jackson and a center (Plumlee's got one year at $14 million left) for next season in Gasol's likely absence. Again, I don't think Denver would do this.
New Orleans: There's a desperation trade here for New Orleans to pair Conley with both Anthony Davis and Jrue Holiday, but I don't see it.
Washington: Would the Wizards trade John Wall's toxic contract for Conley? Sure. Is there any reason for the Grizzlies to do that? No.
New York: Reunion with David Fizdale? Not now. This summer? Maybe?
The Marc Gasol (Speculative) Trade File
I did a longer but quicker version of this last week, but will condense that here to half a dozen destinations, again in descending order:
Charlotte: Gasol and throw-ins (Mack? Rabb?) for Bismack Biyombo ($17 million next season), Frank Kaminsky (expiring), Malik Monk and Willy Hernangomez works. Is Monk and Hernangomez enough to take on the extra year of Biyombo? I'd love to get Miles Bridges if I could. And the Hornets have lots of picks (firsts and seconds) that could potentially be in play.
Detroit: Gasol for Andre Drummond, which I don't think I'd do.
Toronto: Jonas Valanciunas, C.J. Miles and Delon Wright for Gasol, Shelvin Mack, and Omri Casspi works. But Toronto has thrived playing small. Do they want to mess with what they have? (Guessing no.) Is that enough for the Grizzlies?
Sacramento: The core is young, but they're all-in to win now, even if that just means making the playoffs. If the Kings were interested in this, you wouldn't get one of their four core young players or any first-round picks. But they've got several expiring contracts (including a headband-wearing one with which you might be familiar), more than $11 million in open cap space, several secondary young players in need of a second chance, and a bazillion second-round draft picks. Gasol's ability to stretch the floor and pass would probably help rookie Marvin Bagley III. This starts to feel realistic the more you think about it, but then you remember that the Kings have thrived with the league's second-fastest pace, and Gasol can't play that way.
Dallas: Would they rather have Gasol than DeAndre Jordan? If so, is there anything they can add to make it worthwhile?
Washington:  For Otto Porter? Would Washington do this? (Probably not.)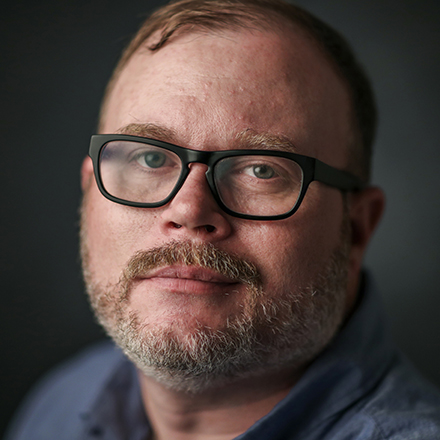 Chris Herrington
Chris Herrington covers the Memphis Grizzlies and writes about Memphis culture, food, and civic life. He lives in the Vollentine-Evergreen neighborhood of Midtown with his wife, two kids, and two dogs.
---