30 Days of Opera, McCleave Project extend Opera Memphis' reach
The end of September is approaching rapidly, but there are still several opportunities to catch an Opera Memphis 30 Days of Opera performance.
Each season 30 Days of Opera features more than 70 free events in more than 50 locations, reaching nearly 40,000 people, in neighborhoods across the city.
Since 2012, 30 Days has given more than 425 free performances and has reached more than 200,000 people.
"The responses get better every year, truly," said Ned Canty, general director of Opera Memphis. "There are a number of places where our performance has become an annual tradition, and this year we had enough new partners who wanted to be a part of it that we needed to send out two, or even three, teams of singers in a single day."
The performances this month have popped up in a range of locales. Everything from libraries (including Levi, Frayser, Parkway Village, Raleigh) to dog parks (Overton Bark, Sea Isle Dog Park) to festivals (Outflix Film Festival, Millington's International Goat Days, Cooper-Young Festival).
Last year Opera Memphis added the McCleave Project to its 30 Days performance schedule. The project began with a series of conversations and performances during 30 Days to engage people new to opera. With the McCleave Project, Opera Memphis aims to deepen its engagement with issues of equity and diversity in opera, both on stage and in the audience.
"There is a large amount of cross-over between the mission of the programs, so it was a very natural fit," Canty said.
Opera Memphis worked with partners including BRIDGES USA, Vollintine Evergreen Community Association (VECA) and the Memphis Slim Collaboratory and presented six salons in different neighborhoods, which consisted of a 20-minute opera, The Telephone, followed by facilitated discussion and feedback.
The project is named in honor of Florence Cole Talbert-McCleave, an African-American opera trailblazer, who moved to Memphis in 1930 with her husband and began giving voice lessons out of their Vance Street home. McCleave brought artists such as Leontyne Price and George Shirley to sing at what is now LeMoyne Owen-College.
As a part of the project, 30 Days this year contains a tour of Movin' Up in the World, in historically black neighborhoods. That opera, which debuted in 2014, is about an elevator operator at the Sears Crosstown building on the evening of April 3, 1968.
The opera's director, Dennis Whitehead Darling, is the inaugural McCleave fellow this year. Opera Memphis designed the fellowships to address pipeline issues for singers, directors and conductors of color. The opera is performed by former Opera Memphis resident artist Darren Stokes.
This season, Opera Memphis will also begin working with Latino Memphis.
"The intention of these efforts is to listen and learn, putting aside all assumptions about what sort of role opera can or should play in the life of Memphians of color," said Jason Hardy, director of development for Opera Memphis.
After 30 Days ends, Opera Memphis will begin rehearsing its first masterworks production of the year, Puccini's Madame Butterfly, opening in late October.  Opera Memphis will also be prepping for its Christmas show at Dixon Gallery & Gardens, workshopping its next round of commissioned operas and planning for next season.
Information on the times and locations for the final 2018 30 Days of Opera performances can be found at 30daysofopera.com.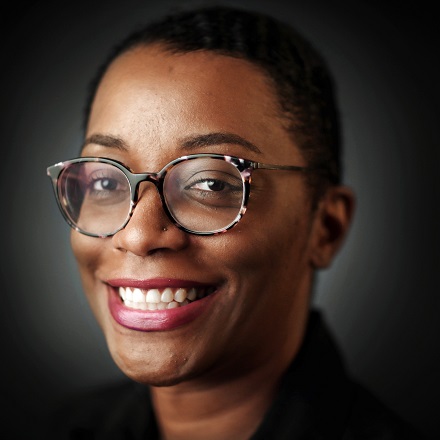 Elle Perry
Elle Perry covers arts and culture and other news for the Daily Memphian. She is a native of Memphis and a two-time graduate of the University of Memphis. Elle previously worked for the Memphis Business Journal and has written for publications including The Memphis Flyer and High Ground News.
---