Parkinson pushes expedited expungement fee
With an eye toward letting people wipe their criminal records clean quicker, state Rep. Antonio Parkinson is pushing for a fee to speed up the expungement process.
Parkinson has filed legislation in the General Assembly, House Bill 47, allowing a person seeking expungement to pay an extra $250 to expedite the process. The case would get priority on court dockets, and it would have to be removed and records destroyed within 30 days of a court order granting the expedited expunction.
The bill would take effect July 1 if passed by the Legislature and signed by the governor or allowed to become law.
Parkinson, a Memphis Democrat, said the measure would give people an opportunity to handle expungement as quickly as possible if necessary – for instance, if they have a job application pending or need access to federal loans to attend college.
"It's pretty straightforward. If you want to move the process a little bit faster, you just pay a rush fee," he said.
Memphis lawmakers have passed legislation in recent years enabling felons convicted of nonviolent crimes to have their records expunged and then to lower the fee so they can afford it. Parkinson said the idea isn't to reverse that trend.
"We're not telling them to be able to afford it," Parkinson said. "You'll still have the basic process of the fee of what it is. But if you can, and if you need to get it expedited, here's another opportunity for you to get it expedited."
Parkinson's legislation comes on the heels of a law passed in 2018 by Sen. Raumesh Akbari lowering expungement fees for non-violent felony convictions to $180 from $350. A local clerk's fee of $100 is also tacked onto those state fees.
Previously, House Minority Leader Karen Camper passed legislation enabling people convicted of nonviolent felonies to have their records expunged.
Just City, a Memphis-based nonprofit organization, contends expungements should not require a fee at all. It is not involved in Parkinson's legislation.
"We worked hard to get it reduced through great leadership of both parties, the former governor (Bill) Haslam, everybody agreed with us on that," said Josh Spickler, executive director of Just City.
The organization contends as many people as possible should have access to expungement if they qualify, without regard to their ability to pay. Spickler said he backs Parkinson's previous support for "broad access" to expungement, as well as his willingness to introduce legislation enabling more people to clear their records.
Nevertheless, he said, "I'm not sure, while this bill is an attempt to expedite the process, I don't necessarily think tagging it with an additional cost that's passed on to the person needing the expungement is the way to go."
Asked whether people would be able to afford the extra fee, Spickler said he believes access to expungement should "be equal for everyone in Tennessee and that the clerks and the state should provide it as efficiently and expediently as possible."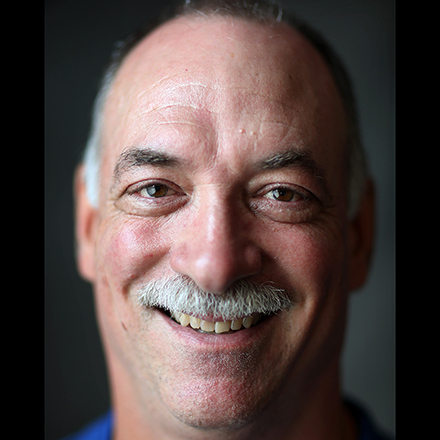 Sam Stockard
Sam Stockard is a Nashville-based reporter with more than 30 years of journalism experience as a writer, editor and columnist covering the state Legislature and Tennessee politics for The Daily Memphian.
---