Regional One partners with Cash Saver to open first commercial pharmacy
The Cash Saver on Third Street is bringing pharmacy services back to the neighborhood through a partnership with Regional One Health.
Although the vacated former Kroger was converted into the discount grocery in August, the store's pharmacy has remained closed.
Located in the same shopping center as Regional One Health's South Third Primary Care clinic, the health care system has been working to fill the void of access to medication and pharmaceutical advice.
After Cash Saver opened, Regional One Health began negotiations with Memphis-based Cash Saver operator, Castle Retail Group, and reached an agreement for Regional One to open its first commercial pharmacy in the space.
"This is a first for us and a first in the community," said Angie Golding, Regional One Health's director of corporate strategic communications.
As a full-service pharmacy, the Cash Saver location is available to both patients and non-patients of Regional One Health.
"The experience of reopening this store as a Cash Saver in South Memphis has been the most rewarding of my career," Cash Saver owner Rick James said in a prepared statement. "And now seeing Regional One Health bring the pharmacy back, along with the value of their healthcare expertise, is fantastic. Our customers have been very excited about the prospect of a pharmacy in Southgate Shopping Center, and we're pleased to partner with Regional One Health to make it a reality."
Castle Retail Group received a seven-year, $100,000 Inner City Economic Development Loan last summer from EDGE's Economic Development Finance Committee to bring a grocery store back to the neighborhood after Kroger left in February 2018. 
When the Kroger closed, its longtime pharmacist, Terrel Chapman, was displaced from the large customer base he had served for decades.
Regional One is bringing Chapman back as the lead pharmacist of its new Third Street pharmacy at the Cash Saver. He will be joined by pharmacist Brandon Slaughter.   
"His heart is in this community and we look forward to the positive impact he will make with patients' pharmaceutical needs as well as overall health care needs," Dr. Matt Wilson, Regional One Health outpatient pharmacy manager, said in a prepared statement. "Terrel practiced and had a successful pharmacy in this neighborhood for decades, and he definitely is a pillar in the community."
Since pharmacists oftentimes interact with patients more often than physicians, Chapman takes the time to consult patients about their medications and how they affect their health and quality of life.
"All of my professional career has been in this area," Chapman said in a statement. "I feel like part of the community, without a doubt. I'm really excited about getting back there and creating a situation where I can meet their needs." 
The pharmacy is open Monday through Friday from 8 a.m. to 7 p.m. and Saturday from 8 a.m. to 4 p.m.
"Regional One Health is excited to collaborate with Cash Saver to provide this new service," Tish Towns, chief administrative officer and senior vice president at Regional One Health, said in a prepared statement. "Our organizations share a common goal of providing access to important services in this community, and we look forward to providing convenient access to individuals who live, work and shop in the community."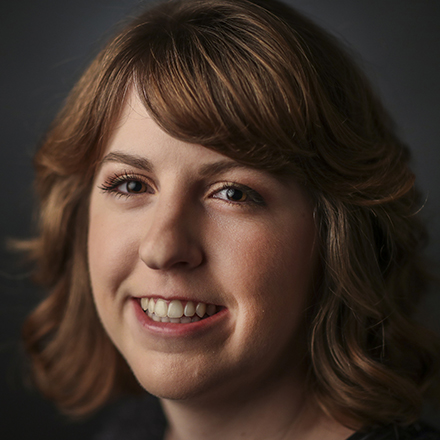 Michelle Corbet
Michelle Corbet covers business for The Daily Memphian. Prior to, she was a reporter at the Memphis Business Journal. A native Memphian and University of Memphis graduate, Michelle covered business in Conway, Arkansas after college. Michelle got her start covering business as an intern at The Commercial Appeal.
---