Robots help genetic testing lab complete 20 millionth sample
In a nondescript office building in Cordova, a robotic arm moves back and forth, filling thousands of tiny test tubes for genetic testing.
While robots may one day take over the world, Cordova-based Transnetyx is already disrupting the research industry.
As a genetic services company, Transnetyx essentially outsources and automates the "grunt work" that often comes with laboratory research.
Instead of having an individual in a lab use a pipette to fill each tiny test tube in a microplate, Transnetyx has machinery that can do it in a fraction of the time.
Pam Tisdale has been a technician in Transnetyx's around-the-clock automated genetic testing lab for 4 1/2 years.
"Right now, I am checking the plate for what we like to call 'kids who missed the bus,'" she said as she eyes the robotic arms.
The labor of genotyping became "paving the way to get past your post-doctoral" and people were getting carpal tunnel syndrome, said Todd Poley, Transnetyx's marketing director. Labs were also using students who may not be as reliable. 
"If you get this stage wrong, your research is in jeopardy of not becoming reproduceable," he said. 
A 2015 study in the journal PLOS Biology found 50 percent of preclinical research is not reproduceable, resulting in about $28 billion in wasted federal funding each year.   
The automated process at Transnetyx results in less human error with a 99.97 percent accuracy rate.
"We have proven this by offering free trials for our researchers. Scientists are skeptical by nature, which is good, so we let them try it out and test the results side by side with their labs," Poley said.
Before research can go to the patient-facing clinical stage, it has to be vetted using animal models, usually mice because they are easy to breed and have 95 percent of the same DNA as humans.
But you won't find any rodents at the Transnetyx facility. Instead, the company has more than 200 ATM-like drop boxes for more than 150 research institutions around the world where scientists deposit biopsy samples from their own lab rats. 
By partnering with FedEx Corp., Transnetyx can test the samples and get them back to U.S. and international labs within 72 hours and priority shipments in as little as 24 hours, expediting scientific research that could lead to new treatments or cures.
Transnetyx recently reached a major milestone, genotyping its 20 millionth sample since it was founded by Tim Hodge and Bob Bean, who is now CEO, in 2004.
To put it in perspective, just four years ago the company was testing its 10 millionth sample.
Transnetyx estimates the 20 million tested samples have given 2.4 million hours back to research, given an average lab can manually process about 50 samples every six hours. 
The company has about 120 employees total and completes about 70,000 genotyping samples a week.
Over the years, the company has expanded its office space and now occupies 28,000 square feet of leased medical office space at 8110 Cordova Road.
Transnetyx's recent growth caught the eye of a St. Louis-based private equity firm last year. Thompson Street Capital Partners completed its acquisition of Transnetyx in March 2018.
"They are the type of owners that aren't going to look for cuts or how to make things leaner. They are the opposite," Poley said. "They actually say, 'Where can we add on to significant opportunities?'"
Under Thompson Street, Transnetyx is expected to expand into new territories and grow its sales staff.
Poley estimates the company could make up to 20 new hires in 2019. Many will be in development since Transnetyx got into the software business last year, developing a cloud-based platform called Colony that manages lab animals.
All Transnetyx customers should have access to the software by the end of the first quarter.
Transnetyx has clients in more than 40 different countries. About 70 percent of Transnetyx's clients are in the U.S., the remainder of the majority are in the UK, Germany, France and Australia.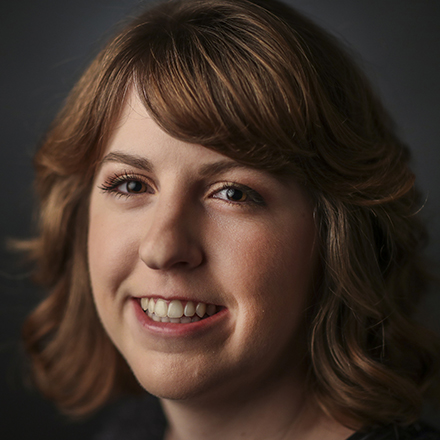 Michelle Corbet
Michelle Corbet covers business for The Daily Memphian. Prior to, she was a reporter at the Memphis Business Journal. A native Memphian and University of Memphis graduate, Michelle covered business in Conway, Arkansas after college. Michelle got her start covering business as an intern at The Commercial Appeal.
---