$1.5M building permit filed for Clayborn Temple exterior work
According to executive director Anasa Troutman, Clayborn Temple plans to begin work on the building's exterior, namely the roof and trusses, in April. At that time, the building will close.
Clayborn Temple will open the project for bids in a couple of weeks, she said. On Jan. 24, a building permit application valued at $1.5 million was filed for "alterations."
"We're getting ready to go into the exterior envelope phase of renovation," Troutman said. "Fixing the roof. Water sealing the building and getting to the next phase of stabilization, so we can get ready to do the inside."
Troutman said the organization has raised the money already for the work, phase 2 of Clayborn's restoration. They will begin fundraising for phase 3, the building's interior work.
Originally built as Second Presbyterian Church in 1891 and purchased by the African Methodist Episcopal (AME) Church and renamed in 1949, Clayborn Temple served as a meeting point for laborers and activists during the 1968 Sanitation Strike that brought Dr. Martin Luther King to Memphis. King spoke at Clayborn Temple and the "I Am a Man" signs were also printed there.
Clayborn Temple, located at 294 Hernando St., originally closed in 1999. In 2015, Frank Smith and Rob Thompson reopened the building, dubbing it Clayborn Reborn. Downtown Church began having its services there in 2016.
In January 2017, the National Park Service awarded the City of Memphis Division of Housing and Community Development a $400,000 grant for the building's preservation.
In October 2017, the National Trust for Historic Preservation named Clayborn Temple a "National Treasure." As part of the designation, the organization and local partners worked to create an ownership and financial structure, develop and implement reuse and interpretation plans and build awareness of Clayborn's and Memphis' role in transforming the Civil Rights Movement into a struggle for economic and social justice. The organization also accepted Clayborn into its grant-making program, the National Fund for Sacred Places.
In March 2018, the NPS awarded the City of Memphis Division of Housing and Community Development a $500,000 grant for rehabilitation of the interior sanctuary.
Troutman, a cultural strategist, became executive director of Clayborn Temple in July 2018. Her work began at Clayborn when she began producing "Union: A Musical," revolving around the Sanitation Strike.
Clayborn is continuing "cultivation events" as a part of its community engagement process through the rest of the year. Those include events with Shelby County Commissioner Tami Sawyer, Clayborn's speaker-in-residence. Sawyer is curating and facilitating a conversation series, called "In This Place."
The building will also host performances of "Union: A Musical," which will go on tour.
After closing, Troutman believes Clayborn will most likely reopen in first quarter 2020.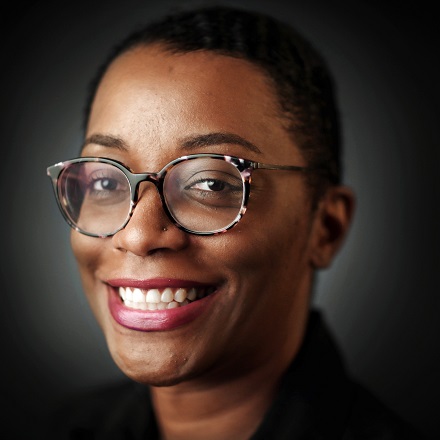 Elle Perry
Elle Perry covers arts and culture and other news for the Daily Memphian. She is a native of Memphis and a two-time graduate of the University of Memphis. Elle previously worked for the Memphis Business Journal and has written for publications including The Memphis Flyer and High Ground News.
---