The latest on the 2019 recruits on Penny Hardaway's radar
Penny Hardaway and his staff are attempting to top the short-notice recruiting job from the spring with their class of 2019. Memphis has three commitments in the class of 2019 with big targets still up on the board. Here's who Hardaway is after and more.
Who's Signed:
Center James Wiseman
Five-star James Wiseman made the McDonald's All-American Roster last week. He's the first Tiger to make the all-star game since now-Kansas forward Dedric Lawson. It's well-deserved as Wiseman has dominated in his senior season.
The No. 1 prospect in the nation committed to Hardaway, then turned to recruit other stars to join him at Memphis. The prevailing thought was for Wiseman to commit early so Memphis would be as attractive as possible.
No commits have come out of Wiseman's recruiting, but he's definitely trying to make an impact. 
Center Malcolm Dandridge
Locking in Dandridge is looking smarter as he plays more. He's shown flashes of a big who can be an asset in his freshman season. 
Memphis needs another big to pair with Wiseman, forward Lance Thomas and forward Isaiah Maurice. A big man who understands Hardaway's offense and has on-court chemistry are of massive importance.
But more importantly, Dandridge is the kind of player who is going to do all the dirty work. He's going to fight for rebounds and block shots – two things the Tigers need more of. 
Forward DJ Jeffries
Jeffries wasn't picked for the McDonald's All-American game, despite being the No. 1 player in the state of Mississippi. The four-star prospect responded with a 39-point outburst against Olive Branch rival Center Hill. 
Nobody in the Tigers' class of 2019 is going to enter with a bigger chip on their shoulder than Jeffries. He's going to keep putting up huge point totals and showing off his improved 3-point stroke until someone in the high school ranks stops him. 
Top Targets:
Guard Anthony Edwards
Wiseman and Memphis have jumped on recruiting Top 10 guard Anthony Edwards since he reclassified to the class of 2019 earlier in the fall. 
No visit to Memphis has been scheduled, but he has visited Georgia and Kentucky. A visit to Kansas is slated for February as well. 
Hardaway wants to add a guard to this class by all indications. He's just missed to this point. Edwards would push the class of 2019 into the Top 10, and pair Wiseman with a guard projected to be drafted in the Top 5 of the 2020 NBA Draft.
Forward Matthew Hurt
Another selection to the McDonald's game who is tearing it up on the basketball floor. He's taking visits and, so far, the Tigers haven't gotten one. Duke, Kansas and Kentucky are heavily involved in his recruitment. 
Forward Trendon Watford
Watford decided to wait until the late signing period, and then cut his list to four. Alabama, Indiana and LSU are fighting Memphis for the four-star forward. 
Depending on who you talk to, Alabama or Memphis is the leader going into the final stretch of recruiting. His brother, Christian Watford, played at Indiana, but that may not be enough to overcome the other schools. LSU is always lurking, though. You can't count out head coach Will Wade. 
Forward Precious Achiuwa
Five-star forward Precious Achiuwa is another Memphis target who will sign late. 
Connecticut and Memphis hosted Achiuwa for unofficial visits this fall. St. John's and Western Kentucky also brought him in for visits. 
Florida State and Kansas are also heavily chasing Achiuwa. He plays at Montverde Academy in Florida. 
Guard Damion Baugh
Baugh is a guard the Tigers could get if they ramped up their recruiting of him in the next few months. Auburn, Georgia Tech and Texas Tech are three schools that otherwise are seriously competing in his recruitment. 
Committed Elsewhere
Combo guard Jahmius Ramsey
Texas Tech picked up a commitment from four-star guard Jahmius Ramsey in the early period. Indiana, Louisville, Memphis and Miami were involved until the end. 
Memphis did a solid job of getting involved with the guard, but weren't able to seal the deal. 
Combo guard Boogie Ellis
Boogie Ellis is a four-star Top 100 guard who can shoot the ball extremely well. He committed to Duke in November. 
Arizona, Georgia Tech, Gonzaga, Memphis, North Carolina, Oregona, San Diego State and USC were also chasing the sharpshooter. The Tigers hosted him for an unofficial visit during Memphis Madness. 
Forward Chandler Lawson
Four-star forward Chandler Lawson committed to Oregon in November. He picked the Ducks over Georgia Tech and Ole Miss. 
The Lawson brothers have been heavily affiliated with Hardaway since they entered the high school basketball scene years ago. The oldest two have landed at Kansas with Bill Self after two seasons as Memphis Tigers, and will made their debuts as Jayhawks this season. Meanwhile, Chandler left Oak Hill Academy and returned home to play for his father at Wooddale High School. 
Much was made about the Tigers possibly recruiting the third Lawson, but his father has made it clear things never got off the ground. Chandler made his position as an elite basketball prospect clear over the summer – showing off his all-around game with Bluff City Hoops.
Combo Guard Antavion Collum
Ole Miss locked down three-star guard Antavion Collum last fall. Florida, Georgetown and UNLV were in contention for the forward's services before he committed to head coach Kermit Davis. It's unclear if Hardaway and the Tigers were interested in the local product. 
Forward CJ Walker
Four-star forward CJ Walker initially fielded an offer from the previous Memphis staff under Tubby Smith. That's when he was a Top 125-ranked recruit rather than coming in at No. 39 on 247Sports and No. 44 on Rivals.com. Interest in Walker increased after the Peach Jam, where he averaged 18.2 points, 7.2 rebounds and 2 blocks for E1T1.
Hardaway and assistants Tony Madlock and Mike Miller were evident in attendance for several of Walker's games. The staff became familiar with him the moment other teams did. His recruitment changed overnight with schools like Arizona and Texas jumping into the fray.
He committed and signed with Oregon early. 
Center Trayce Jackson-Davis
Davis committed to Indiana in November. The move didn't come as a shock. Memphis initially offered – then backed off  – after his recruitment ramped up during the summer.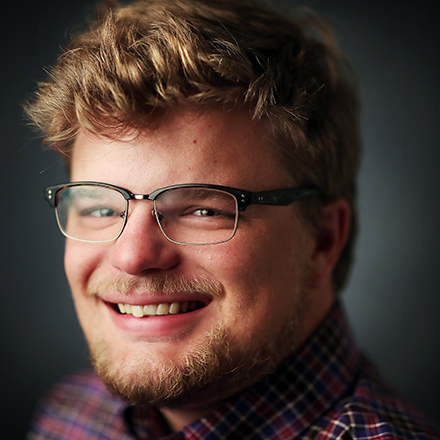 Jonah Jordan
Jonah Jordan was born and raised in Memphis, graduated from the University of Memphis and has covered the Memphis Tigers for three years. When he's not writing, he enjoys golfing and eating barbecue.
---