Health care becoming increasingly more personal
Pharmacists, optometrists add telehealth services
In a world where just about everything can be shipped to your doorstep, physicians and pharmacists are realizing patients want a more convenient way to access health care services as well.  
Good Shepherd Pharmacy, a membership-based pharmacy that provides free or at-cost prescriptions to those who otherwise could not afford them, is already a technology-driven operation that syncs up all of its patients' medications to be on the same 90-day delivery schedule.  
At the end of 2018, Good Shepherd had dispensed $11 million worth of medication with members paying $285,000 total, resulting in a 97 percent discount.
Whether Good Shepherd's patients are low-income uninsured or wealthy self-insured, they all tend to be on five or more medications.
---
MICHELLE CORBET: Local pharmacist changes state law to put high-dollar chemo drugs in the hands of low-income Tennesseans
---
"If you are a young person and only get sick once a year, a membership isn't going to save you any money," said Good Shepherd founder Phil Baker. "We're for the people who take medicine chronically."   
Beginning in January, Good Shepherd introduced the $50-a-month GoodShepRx 901 Program membership that includes 24/7 access to a pharmacist through call, text and video chat.
"While we can do video, what really happens is text," Baker said. "People want to text. It comes right to us. Every employee is tied into the text system, so those messages get answered quickly."    
The most common questions come when patients are at the doctor's office: Does Good Pharmacy carry the drug my doctor is recommending? And how much does it cost? If it costs hundreds of dollars, the next question is, what else can I take?
"If you can't do the most expensive thing, what are you going to do next?" Baker said. "Those conversations tend to happen over text, in real time, while they are at the office."
Health care plugged in
"Being able to communicate on a more regular basis or when it is convenient for them, it's going to improve clinical outcomes," said Focal Point optometrist Dr. Aaron Kerr.
The Southern College of Optometry (SCO) has also embraced telehealth through California-based EyecareLive, a platform that enables eye doctors to connect with patients through messaging and video.  
Focal Point, SCO's second satellite clinic, opened in July 2017 in the Central Atrium of Crosstown Concourse, which is designed as a convergence of health care, education and the arts.
"This was our opportunity to try different things and embrace technology, so we starting considering concierge care with a goal of offering a higher level of engagement for patients," Kerr said. "We believe now more than ever, patients desire a more personalized approach to health care and this includes eye and vision care."
The downloadable app enables optometrists to counsel patients, check on medications and follow up after appointments, eyewear purchases and contact lens fittings. Patients also have more convenient communication and consultation with their doctors of choice, including after hours.
As an educational clinic, fourth-year SCO students see Focal Point patients with their attending doctors.
"This is a way for them to see things they may want to use in their own practices," Kerr said. "Technology is not going away, so we're trying to meet it, work with it and leverage it to enhance patient care."  
SCO's clinical programs doctors are among a handful of eye care providers who are using the app in the U.S. For now, Focal Point is limited to the app's messaging capabilities. SCO is waiting to utilize video communications until the Tennessee Board of Optometry completely defines how eye care professionals can use telehealth.   
The board's Teleoptometry Task Force has conducted several meetings and is working toward approval later this year, said Dr. James Venable, vice president for clinical programs at SCO.  
When approved, Focal Point plans to use video consultations to advise established patients on non-urgent follow up care.
"It's not a replacement for in-office care at all. It's designed as a supplement to care," Kerr said.   
Good Shepherd pharmacist Jide Anyigbo agrees that technology can enhance primary care.
"Our new telehealth services will provide patients who need a connection that is oftentimes missed in the first face-to-face connection, either due to rushed or limited time situations, an option to interact at their convenience with the pharmacy and receive that pertinent information that they need, such as medication information, which is accessible through an application," Anyigbo said.
Many of the hospital systems in town are adopting portals or apps that enable patients to communicate with their doctors, access test results, request prescription refills and manage appointments.
---
MICHELLE CORBET: Cancer Moonshot - Baptist shares in $9M national cancer research initiative
---
"The problem is our folks go to all these different places, so it's a portal here and a portal there," Baker said.  
Good Shepherd is working to create its own health chart app by utilizing Colorado-based Connetix Health's mCharts app, which allows patients to create and control their own health record and sync information from multiple portals.
"Our patients are low-income uninsured. They aren't health literate," Baker said, showing how the app presents relatable data such as a timeline to show historical changes in health.
"Most people usually don't admit to a person face-to-face if they can't understand a detailed (health) document," Anyigbo said. "By giving them the ability to read it on their own time and having language translations, so people of different ethnicities can access this information and be comfortable and informed about what is going on with their health, they will be able to be a more engaged partner in their health care decisions and ultimately help decrease health care expenditures for the community."    
Baker anticipates being connected to all Memphis-area health portals by the end of the first quarter.
'Thinking outside the box'
Mary Williams, a retired Baptist Memorial Health Care nurse who lives in Southaven, has been a member of Good Shepherd for two years.
"I have an insulin pump. Just one vial would be over $100 and with all my other medications, a lot of people really can't afford it," she said.
To help pay her membership fee, Williams started volunteering at the pharmacy about a year ago.
As a member of Brown Missionary Baptist Church's singing ministry, Williams began recommending Good Shepherd to other members of the congregation.
"Dr. Baker said, 'Every time a new customer comes along and they give your name, you don't have to pay your membership,'" to which Williams replied, "I'm your PR person, you just don't know it yet."   
Prescription delivery may be another way to reduce the price of membership.  
Through a $20,000 grant with Qsource, Good Shepherd is developing an Uber-like app called Script Ride in which customers can start delivering medications in their neighborhoods to help pay for their membership.
"For all of this, we're looking outside the pharmacy box," Baker said. "We're looking to leverage technology, do more with less and leverage our own members to make pharmacy work for people."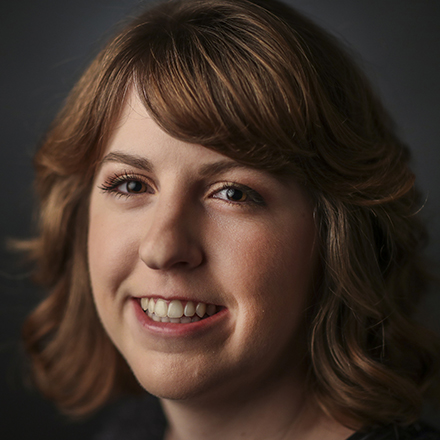 Michelle Corbet
Michelle Corbet covers business for The Daily Memphian. Prior to, she was a reporter at the Memphis Business Journal. A native Memphian and University of Memphis graduate, Michelle covered business in Conway, Arkansas after college. Michelle got her start covering business as an intern at The Commercial Appeal.
---