U of M could get into real estate with apartment acquisition
The University of Memphis has figured out a way to expand its student housing capacity without taking on too much debt.
The public university wants to acquire Gather on Southern, a privately owned, 435-bed student-targeted apartment building at 3655 Southern Ave. It was constructed in 2014 by Dallas-based Rael Development Corp.  
"Gather on Southern asset is virtually brand new compared to the older inventory of housing found on campus," U of M chief financial officer Raaj Kurapati said in a document to the university's board of trustees. "If sold to another real estate investor, these beds become competition."
Municipal Acquisitions, a private real estate investment firm out of Washington, D.C., is looking to acquire the apartment development adjacent to the U of M campus.
It also wants to partner with the U of M to manage and eventually acquire the property.
Under the terms, Municipal would donate the land, valued at $3 million, to the U of M and enter into a land lease for the real property, valued at $25 million, that will coincide with a management and maintenance agreement.
The university will manage the apartments as a residence hall for 30 years. Beginning in year 31, all net income and future economic benefit goes to the U of M.
Municipal will make its money solely from rent revenues with no financial guarantee from the U of M.
However, the U of M does not have a way to hold real estate, so Tuesday at 10 a.m., it is asking its board of trustees to consider repurposing and renaming the Tigers of Memphis Athletic Foundation to the University of Memphis Auxiliary Foundation.
Established in 2014, the Tigers of Memphis Athletic Foundation was a nonprofit to support the university's athletic endeavors.  
The foundation was never utilized and was administratively dissolved by the secretary of state in 2018, Kurapati said in his report. The foundation was put back in good standing in January.
With the board's approval, the new University of Memphis Auxiliary Foundation would create an avenue for the university to be nimbler in taking advantage of alternative opportunities to invest in infrastructure and address strategic priorities, like entering into a leaseback with Municipal.
The new foundation also may provide a new and creative way to drive revenue as state funding for higher education gets tighter.
"The traditional approach of relying solely on student tuition and fees and effectively taxing students to make these investments is not appropriate nor sustainable," Kurapati said in his report.
The underused tracts of land surrounding the campus may be a way to bring in some extra money.
With "opportunity zones," a federal community investment tool established by Congress as part of 2017 tax reform, the U of M wants to get into the real estate business.
The program allows entities to defer or be completely forgiven of taxes on capital gains if they are invested within the zone.
"A significant portion of the properties around the University of Memphis have been designated as opportunity zones, and this allows us to seek out investments in these properties for the benefit of the university's core mission," Kurapati said in his report. "Again, there is not a clear mechanism currently in place that enables us to fully capture the benefit of the program."
The U of M currently has the capacity to house just 12 percent of students. U of M's master plan calls for several on-campus residence halls to be torn down, renovated or repurposed.
Nearby off-campus, "student-targeted" housing is more than 95 percent occupied, Kurapati said in his report, confirming market demand for modern, purpose-built student housing.
However, the report adds, many students opt to live off campus to avoid university rules and regulations, so there may be some students who are not interested in compliance with expectations. In addition, the U of M will not be able to extend lease renewals to some students if they have been suspended or expelled from the university.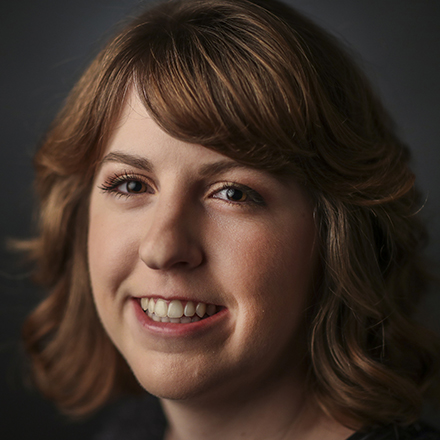 Michelle Corbet
Michelle Corbet covers business for The Daily Memphian. Prior to, she was a reporter at the Memphis Business Journal. A native Memphian and University of Memphis graduate, Michelle covered business in Conway, Arkansas after college. Michelle got her start covering business as an intern at The Commercial Appeal.
---