University of Memphis trustees approve apartment acquisition
After Tuesday's special-called board of trustees meeting, University of Memphis president M. David Rudd talked with a concerned parent outside the boardroom.
It was Debbi Robbins-Wood. Her daughter, Olivia Robbins, is a freshman this year, coming from Collierville High School.
Three weeks after the start of the fall semester, one of Olivia's roommates at Gather on Southern was held up at gunpoint by three men when walking her boyfriend to his car around 10:30 p.m. They stole a vehicle and personal property.
"It is terrorizing as a parent," Robbins-Wood said. "I wonder all the time, is she going to be safe to go to work? To go to the grocery store?"
The robbery was followed by several incidents since the start of the spring semester this month, including several gun-related felonies.
Rudd assured Robbins-Wood campus police were now on foot, patrolling the area surrounding the apartments just south of the railroad tracks. He gave her his personal phone number and asked for Olivia's roommate to give him a call.
"We have services available that can help her," he said.
Olivia's roommate moved out. Locked into a lease, her family continued to make monthly payments until they found someone to sublease the apartment this month.
On Tuesday, members of the U of M board of trustees approved an acquisition deal that would enable the university to manage and eventually own the privately owned apartments adjacent to its campus as well as the creation of a foundation that could legally hold land.
---
MICHELLE CORBET: U of M could get into real estate with apartment acquisition
---
While there has been a narrative in the community that the deal is a reaction to recent crime, the U of M actually has been negotiating this deal for months.
In September, the board approved a flat tuition rate for in-state, out-of-state and international students in an effort to increase enrollment. If successful, the campus also will need additional housing to accommodate out-of-state students.
"Our average building age here is 57 years, so we have not built the kind of housing that is attractive to students," Rudd said. "Our cost to build housing is excessive. If you look at the new (Centennial Place) facility that we built, it's a $56 million facility. We can't get into the business — we can't afford to get into the business of building new housing. This allows us an alternative for housing that's affordable, effective and certainly a good deal for the university."  
Since the U of M is the first in the state of Tennessee to enter into a deal to manage and acquire privately owned apartments as student housing, the agreement will need to be vetted by the Tennessee Building Commission and approved by the attorney general to make sure it is in accordance with the state law that created the new autonomous board structure for U of M and other universities.  
While the U of M is the first in Tennessee, other universities across the country, including Eastern Kentucky University and Broward College in Florida, have entered into similar deals.  
"I think this is a genius idea on the financial side and the university's side," said Drew Gilmore, a senior accounting and finance major who is serving as the 2018-2019 student trustee. "My concern is for students who are there right now, and how that transition will work going from independent housing to university housing, essentially. A lot of students who live there like the closeness of campus, but not necessarily being under the eye of the university, unfortunately."    
U of M chief financial officer Raaj Kurapati said the university will try to give students the independence they seek, but safety must trump university housing restrictions because there have been incidents there where life safety was at risk.
"As you may have been following, we've had a series of incidents there that have caused great concern for the safety and security of our students," Kurapati said. "Over the past few weeks, there were three major incidents where there was felony-type activity. This will allow us to expand a secure perimeter on campus to include those apartments. We can actually put programming in there that will allow our students to have a good experience, but at the same time increase our ability to control and provide a safe environment for the students living there and the entire campus."    
Rudd said acquiring the privately owned apartment complex provides the university an opportunity to re-evaluate its rules about student housing.
While some universities allow students of legal drinking age to possess and consume alcoholic beverages in dorms, alcohol is prohibited in U of M campus housing.
Rudd said students will have opportunities to give feedback about some of the housing rules they'd like to see changed and that the university is open to considering them as long as student safety is a top priority.
"The overarching issue for us is how do we contain costs," Rudd said. "One of the drivers of escalating tuition and fees is building new housing. So how do we do this? We take advantage of the opportunity of an autonomous board. This is an innovative opportunity. Universities are going to have to move increasingly in the direction of these kinds of partnerships."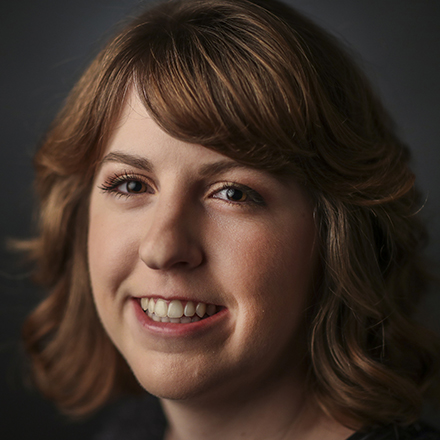 Michelle Corbet
Michelle Corbet covers business for The Daily Memphian. Prior to, she was a reporter at the Memphis Business Journal. A native Memphian and University of Memphis graduate, Michelle covered business in Conway, Arkansas after college. Michelle got her start covering business as an intern at The Commercial Appeal.
---