Bereaved parents help pediatric hospitals, medical professionals deliver bad news
When 9-year-old Sydney Ives attended her first piano lesson, she put her hands on the keys and when she attempted to play a note, her right hand fell flat to her side, as if she'd had a stroke.
"She was taking her fingers and placing them on the keys with her left hand," Tasha Ives recalls. "When I saw that happen, I thought of all the separate, explainable little things, and I realized we had a neurological problem."
Sydney was diagnosed with a rare inoperable brain tumor. In June of 2008, the Iveses arrived in Memphis for treatment at St. Jude Children's Research Hospital.
"When you walk in, you don't know what to expect. There's a feeling of hope to some degree, but we were also facing a terminal illness," Sydney's mother said. "If it wasn't hope for a cure for us, it was definitely hope for time and quality of time."
After three months of treatment, the Iveses continued care at home. In May of 2009, when they came back to St. Jude for a regularly scheduled follow up, Tasha Ives couldn't put her finger on it, but knew as a mom something was off.
The CT scan revealed Sydney's tumor had grown and spread. The protocol was to stop treatment if the cancer spread.
"That was when we had to come to terms with moving forward with a study or to go home for hospice care," Tasha Ives said.
The family returned to their home in Rockford, Illinois. Given six weeks to live, Sydney rode her first roller coaster and got a puppy.
"We lived a lot of life," Tasha Ives said.
As Sydney's life began to fade, her parents' hopes shifted.
"The closer we got, the more we saw she was ready to go home to heaven. Whenever she would look at us and smile, we knew her healing was going to take place there – the ultimate healing, never to be sick or hurting. That's what we shifted our hope to at that point."
Sydney lived six months to the day of her six-week prognosis.
It's been nearly 10 years since Dean and Tasha Ives' daughter died of brain cancer, but they still visit St. Jude regularly as part of a steering committee of bereaved parents. 
"We had this spark in us. This was a way that we could continue Sydney's legacy and find a purpose for the pain we were walking through," Tasha Ives said.
One way was helping other families as bereaved parent mentors. The other was serving the medical community as bereaved parent educators.
Sydney's time at St. Jude coincided with the creation of St. Jude's first end-of-life team in 2008. What started as a traditional hospice team has evolved over the past 10 years into a quality of life and support system, known as the Quality of Life for All (QoLA) team.
"So often there's this tension that is felt around palliative care and hospice," said Dr. Justin Baker, chief of St. Jude's Division of Quality of Life and Palliative Care. "They think about it in the context of only bad news. We've tried to reshape that here."
Palliative-care doctors are anti-suffering, Baker said, or in a positive light, they are pro-quality of life doctors.  
In Memphis, St. Jude has been able to augment end-of-life home care by working with QoLA Kids, a community-based program of multidisciplinary caregivers who address the physical, social, emotional and spiritual needs of both St. Jude and Le Bonheur Children's Hospital patients and their families.
End-of-life care also has been strengthened by the 38 trained bereaved parents who have been onboarded as full-time volunteers for St. Jude, including Tasha Ives and her husband, Dean.
"The bereaved parents' level of involvement and ability to do this brings tremendous meaning to their child's death," Baker said. "The fact that they can come back here and continue to tell their child's story is one of the most healings things you can imagine."
The Iveses will be in town this week, along with 10 other bereaved parents from across the country, for the Second Annual St. Jude Pediatric Palliative Oncology Symposium.
"Once you're a St. Jude family, you're always a St. Jude family. It is home for us," Tasha Ives said. "It's not a sad solemn place for us. We lived a lot of life there."   
Baker organized the inaugural symposium as a way to teach other pediatric hospitals how to create their own home-care and bereaved-parent programs.  
The symposium brings together physicians and psychosocial providers from all over the world to learn how to integrate palliative care into pediatric oncology.
"Historically speaking, pediatric oncology was viewed as the impenetrable fortress to palliative care," Baker said.
Last year, the 310 participants from more than 20 countries and 35 states expressed interest in learning more about how to engage bereaved parents, leading to a preconference session this year on methods to develop new bereaved parent programs and refine existing parent-to-parent support programs.   
Throughout the three-day symposium, Sept. 26-28, a group of 11 bereaved parents will lead role-playing workshops on best practices for difficult conversations.  
The parents help doctors, nurses and other medical professionals learn how to have difficult conversations and deliver bad news; walk with a family in their darkest days; and make sure they are taking care of themselves as well, Tasha Ives said. 
Tash and Dean Ives use their daughter's own diagnosis story as an example.
After Sydney's piano lesson, Tasha Ives scheduled a CT scan the next day. It was Memorial Day weekend and the northern Illinois hospital was crowded.
When the results came in, the hospital's radiologist called the doctor who was on-call over the holiday weekend. The receptionist came to get the couple and put the doctor on the line, who gave the Ives the news that Sydney had a large brain tumor and needed to be admitted immediately.     
"There I was, standing in a crowded room of strangers," Tasha Ives recalls. "I had to go over and tell (Sydney) as quietly as I could what was happening."
Tasha Ives said it's the little things like a private patient consultation room, or delivering news in person, that really makes a difference for families.
"If we can help them think through those steps we're really changing the landscape, not only for pediatric cancer but any situation," Tasha Ives said.
It can also be the words used when a doctor delivers discouraging news.
Sydney's neurooncologist during her time at St. Jude, Dr. Ibrahim Qaddourni, was a marvel both scientifically and medically, she said. He also was open to listening to the family's emotional and spiritual needs.
"Listen, I know. I'm not in denial. I totally hear you," Tasha Ives recalls saying. "But I need you to tell me in a more hopeful manner. 'What are we working toward while we're here?' He started to speak my language. It became what I needed it to be."
The hospital's chaplain and quality-of-life team at the time supported the family in coming to terms with Sydney's death and coping day to day.
Baker wants to make clear, St. Jude is not leveraging bereaved parents or asking them to relive the pain.
"They want to," he said. 
When the idea of working with bereaved parents was first presented in 2011, Baker was worried and unsure.
"I thought it could hurt them a little bit in the moment. Then, they would recover and call the overall experience neutral and probably worth doing," Baker said. "But the effect has been 100 percent positive. Yes, it is hard. It is sad, but they explain it like a workout. It hurts, but you know something good is happening and you will be better for it in the long run."
Not only should other pediatric hospitals not avoid bereaved parents, Baker said, but intentionally engage them. 
The Second Annual St. Jude Pediatric Palliative Oncology Symposium takes place on the St. Jude campus this Wednesday through Friday. More than 325 medical professionals are participating this year from more than 20 countries and 35 different states. 
Several bereaved parents from other hospitals are also attending this year.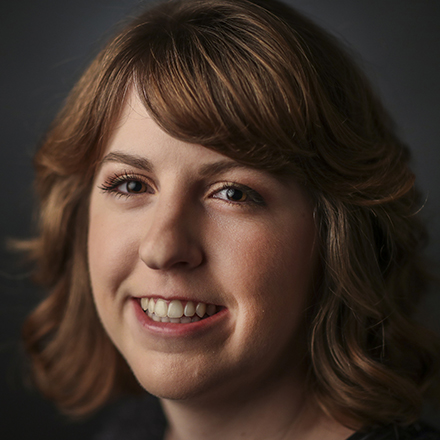 Michelle Corbet
Michelle Corbet covers business for The Daily Memphian. Prior to, she was a reporter at the Memphis Business Journal. A native Memphian and University of Memphis graduate, Michelle covered business in Conway, Arkansas after college. Michelle got her start covering business as an intern at The Commercial Appeal.
---