Will parking chaos spark a walkers' plan for U of M area?
University of Memphis officials and neighboring stakeholders will meet Monday, Feb. 4, to address a kind of anarchy that lines the narrow, residential streets immediately west of campus.
And to figure out what to do, if anything, about ThirtySix01.
As if immune from police citations, students park their cars under and around the "No Parking'' signs meant to clear space along the curbs of streets like Mynders, Brister and Midland.
 As a result, opposing traffic must stop or edge over to proceed along Mynders, the little street between St. Luke's United Methodist Church and Café Eclectic.
The congestion has long vexed University District neighborhoods and businesses. They blame the car chaos for increased crime, potentially blocking large fire trucks, making it harder to navigate the small streets, and degrading the neighborhood's quality of life.
ThirtySix01 may be the tipping point that makes the problem even worse or spurs U of M, its surrounding neighborhoods and the City of Memphis to create a more pedestrian friendly college district.
The U of M has long desired to become a residential college instead of a commuter school. In a way, market forces now are an ally. Private-dormitory developers continue building midrise dorms as close to the campus as possible.
---
ELLE PERRY: New dorm proposed near University of Memphis
---
ThirtySix01 is the name of yet another privately owned, midrise dorm planned for the neighborhood. The five-story building would offer 215 beds at 3601 Midland, where the vacant SAE fraternity house stands.
But its ground-floor garage would hold only 108 parking spaces because the latest zoning requires developer Pinnacle Development Group to provide half a parking space for every resident. The zoning assumes not all residents would have a car.
But if all ThirtySix01's residents do drive, the development could dump another 107 cars onto the street.
The next block down, construction will soon start on a new, privately owned, six-story dorm called Stella which will add another 460 beds and just 207 parking spaces on its ground floor.
Stella will be across the street from the recently built, dorm-like building called The Nine, which has 114 units of two, three and four bedrooms and only 104 parking spaces.
"There are going to be 650 cars within a one-block radius that don't have on-site parking,'' Cecil Humphreys Jr. said.
30-day delay
The Board of Adjustment on Jan. 23 approved a request by Humphreys to delay by a month its vote on ThirtySix01. Pinnacle Development Group requested some relatively minor zoning exceptions so it can start building the private dorm.  Humphreys is an artist, attorney and board member of the University Neighborhoods Development Corporation (UNDC).
"Due to the student housing projects that have been built in the last couple of years, parking has become a real problem to everybody in the neighborhood," Humphreys told the Board of Adjustment.
"… It's been impossible for the Memphis Police Department to do anything about it. They come out on occasion and issue 400 tickets a week. I guess there's something about college students, they don't care if they get a ticket or not."
The mission of the UNDC is to improve the district around the campus.
The parking problem is so severe that the University of Memphis joined the UNDC in asking the Board of Adjustment for the delay on green-lighting ThirtySix01.
Parking, fire safety and student safety are the university's top concerns regarding ThirtySix01, said Cody Fletcher, the University District development officer who spoke for the U of M.
"Not a whole lot will change in 30 days, but the university feels with this project, it's been a little rushed through," Fletcher said. "… We just need some time to step back and assess this. We're not speaking against the project, we just need some time to review it."
Board of Adjustment member Aaron Petree recalled the severe lack of parking at the University of Tennessee, Knoxville when he was a student there 15 years ago. In response, UT students were charged $400 for a parking permit, which discouraged many of them from bringing a car to campus, Petree said.
The proposed ThirtySix01 provides the number of on-site parking spaces required by zoning, said developer Christy Grimste, principal of  Pinnacle Development Group. Besides, providing one parking space for each resident would be cost-prohibitive, she said.
"The most successful universities are those that are highly pedestrian," Grimste told the Board of Adjustment.
ThirtySix01's architect, Jason Jackson of brg3s, said Memphis's new long-range development goal is to build up, not out.
The university and community should have a larger strategy about parking, Jackson said.
New developer, new approach
ThirtySix01 is Grimste's first project since leaving college-housing firm EdR, where she was involved in $800 million worth of college housing projects.
"You look at Berkeley, UT Austin, Auburn, University of Alabama, all of those colleges have a district, usually adjacent, that all of the students tend to live in," Grimste told The Daily Memphian. "Then it becomes a pedestrian-friendly zone. 
"And the more students that live there, the less need for cars."
Grimste acknowledges it sounds harsh, but the community  must be willing to enforce the no-parking laws by having cars towed. 
"I don't like to do anything to make their lives harder, tow their cars, ticket them," Grimste said. "But the bottom line is they have parking permits included in tuition" to park on a campus lot. "All they have to do is use them. It's up to the neighborhood to enforce the parking there."
Grimste told the Board of Adjustment that in front of ThirtySix01 will be parking spaces reserved for Uber vehicles, car-sharing and bike-sharing, and that she will have illegally parked cars towed away.
"The more great housing options we have next to campus, like mine, the better a school it will become because it attracts kids that will put their whole lives into the school by living there instead of just doing a part-time thing online," Grimste said.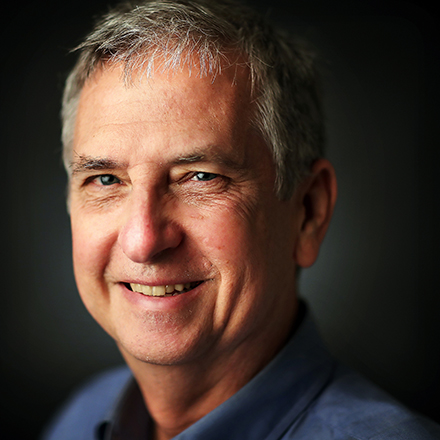 Tom Bailey
Tom Bailey covers business news for The Daily Memphian. A Tupelo, Mississippi, native, he graduated from Mississippi State University. He's worked in journalism for 40 years and has lived in Midtown for 36 years.
---