Kyle reviving 'MaKayla's Law' legislation as lawmakers take aim with firearms bills
State Sen. Sara Kyle is renewing "MaKayla's Law," a bill designed to penalize adults who leave weapons out where children can use them to kill or injure other kids.
The legislation named for MaKayla Dyer, an 8-year-old East Tennessee girl shot to death by an 11-year-old boy, has made little progress in previous years because of opposition from the gun lobby, which contends the state shouldn't decide how people store weapons.
Sponsored by Kyle, a Memphis Democrat, and Rep. Gloria Johnson, a Knoxville Democrat, SB258 would enable authorities to charge an adult with reckless endangerment if they fail to safely secure or lock a firearm, enabling a child under to 13 to use the weapon to kill or injure another child.
Kyle, who is weighing a 2020 run for the U.S. Senate, has failed to push the bill through the Legislature twice in the last three years. But she believes it is worth the effort again.
"I'm bringing MaKayla's Law again this year because we continue to lead the country in accidental shootings. The other side has yet to acknowledge the problem or bring an alternative," Kyle said in a statement Friday. "I would call on Gov. (Bill) Lee to tell us where he stands on MaKayla's Law, and if he's opposed, at least acknowledge that too many children are dying from accidental shootings and try to do something about it."
The bill would make it a Class E felony for an adult if a child obtains their gun and injures another child and a Class C felony if a child uses the gun to kill another child.
The governor's office could not be reached for immediate comment on the legislation.
Carry-permit exceptions
The House Constitutional Protections and Sentencing Subcommittee passed legislation by Rep. Micah Van Huss this week giving active-duty military members a grace period for conceal-carry permit violations.
For veterans' handgun carry permits, the state would put the words "this permit is valid beyond the expiration date" if the holder can provide documentation showing active military status and their duty station outside the state of Tennessee.
The legislation passed unanimously in the subcommittee. But Van Huss, a Jonesborough Republican from East Tennessee, took off notice a more contentious measure reducing the penalties for anyone caught carrying a weapon without a permit. Van Huss said he is reworking the legislation to narrow its focus and make it more difficult for it to be amended.
The pending bill would impose only a $250 fine for the first offense of carrying a weapon without a permit. For a second offense, the penalty would revert to the current law, which makes it a Class E misdemeanor, with a $500 fine, confiscation of the weapon and jail time. A similar measure passed the House in 2018 but did not make it to the governor's desk.
The lighter penalty would not apply if a person is committing another crime while possessing the gun without the required permit.
"Obviously, I think the permitting process is unconstitutional, and I want to get rid of it completely. I'm not going to hide that," Van Huss said. "But I think this is protecting law-abiding citizens, and the first offense will be $250, should we pass it."
The activist group Everytown for Gun Safety issued a statement in advance of Van Huss' bill being considered, saying it "undermines" Tennessee's handgun-carry permit system and "incentivizes people to carry loaded handguns in public without a permit."
The group pointed out a 2017 poll found 93 percent of Tennessee voters support the state's permit requirement for carrying handguns in public. Furthermore, a district survey by House Speaker Glen Casada of Williamson County showed nearly 86 percent of his constituents back the state's permit process.
"By reducing the punishment for illegal carrying to just a small fine, and blocking law enforcement from enforcing the law, the bill effectively incentivizes permitless carry and threatens public safety in Tennessee," the group said.
It contends the total number of aggravated assaults committed with a firearm increased by 44 percent in Arizona when it enacted permitless carry legislation in 2010. Likewise, St. Louis saw a 23 percent increase in aggravated assaults with a gun in 2017 after the Missouri legislature passed a permitless carry bill.
Gov backs 'constitutional carry'
Van Huss previously brought "constitutional carry" legislation allowing people who qualify to go armed without a conceal-carry permit. He couldn't push it through the General Assembly, and he's holding out on whether he'll renew it this year.
Gov. Bill Lee said this week he could not comment on Van Huss' bill reducing the penalty for carry violations, which many consider a precursor to "constitutional carry."
Yet Lee affirmed his statements on the campaign trail in 2018, saying, "I have said that if we had a constitutional carry law that came across my desk, I would sign it. But I want to look at any bill before I can comment on a specific bill, and I haven't seen that one."
Told by a reporter that Lee would sign a "constitutional carry" bill, Van Huss, a former Marine, came to attention and said he has a caption bill waiting to deal with firearms legislation. "We'll see what happens," he said.
Several other gun bills have been filed this session, as well, including:
HB2 by Rick Staples, D-Knoxville, and Sen. Richard Briggs, R-Knoxville, which enacts the "JaJuan Latham Act" increasing the penalty for aggravated assault or homicide that occurs by a person discharging a firearm from within a motor vehicle and the victim is a minor at the time of the offense.
SB403 by Sen. John Stevens, R-Huntington, and House Majority Leader William Lamberth, R-Portland, which requires a mandatory 30-day sentence for theft of a firearm and creates a Class D felony offense of bringing a telecommunication device into a penal institution.
HB135 by Rep. Harold Love and Sen. Brenda Gilmore, which creates the Class C felony offense of reckless endangerment by discharging a firearm into a parade, religious service, concert, athletic event, political event, educational event or any other group of 25 people.
SB422 by Sen. Joey Hensley, R-Hohenwald, which allows firefighters and emergency medical technicians to carry handguns while on duty. It requires completion of a firearm training program.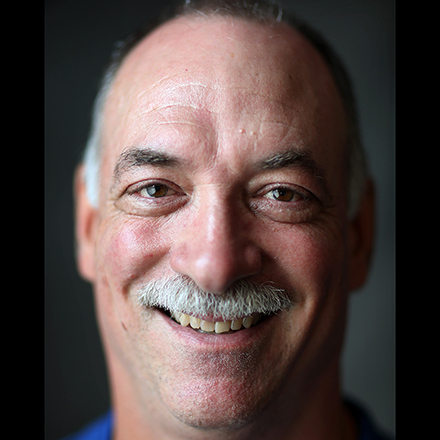 Sam Stockard
Sam Stockard is a Nashville-based reporter with more than 30 years of journalism experience as a writer, editor and columnist covering the state Legislature and Tennessee politics for The Daily Memphian.
---