Electrolux says it will voluntarily release tax abatement as assessor pushes clawback
Electrolux could wind up paying full taxes its last two years in Memphis and not owe a penalty for shuttering the plant midway through a 15-year commitment.
But the extent of the community's loss was still an open question Friday as officials sought a path toward repurposing the six-year-old factory and surrounding land.
Electrolux dropped a bombshell Thursday with news that it would close the heavily subsidized Memphis factory in two years, idling 530 people, and beef up a Springfield, Tennessee plant to take the work.
Amid calls for incentives to be recaptured, Memphis and Shelby County's economic development chief said Friday that Electrolux had lived up to its tax break agreement so far and that recouping back taxes was unlikely, unless the property had somehow been undervalued.
Reid Dulberger, president and CEO of the Economic Development Growth Engine (EDGE), also stressed the city and county have more prudent policies in place now than in 2011 and are extremely cautious about giving direct contributions, as they did to lure Electrolux.
Earlier in the day, Electrolux told Dulberger and city and county mayors that the company had agreed to relinquish its tax break voluntarily, to start paying full taxes and to consider a request to give the property to the city and county.
The company's meeting with top officials came after Shelby County Assessor Melvin Burgess said he would push for back taxes to be collected and set in motion a thorough review of Electrolux's property valuation. The assessor's records show the plant's value as $38 million while it cost the company at least triple that amount.
"I promise you, the day we found out that they are pulling out, which was yesterday, they are back on the tax rolls just like a regular taxpayer," said Burgess, who took office last year after serving on the Shelby County Commission.
Meanwhile, an official from a Washington think tank that monitors economic development incentives called Electrolux a cautionary tale for a community that considers giving away public money without fully holding companies accountable.
"This is a bad deal, and without having crunched anything, you have to ask yourself, 'Did the city break even at that price?'" Good Jobs First executive director Greg LeRoy said. "They may well not at all have broken even or come close, I just don't know. Therefore, hopefully the city and EDGE will never do another deal like that, and they'll hold companies to higher standards," LeRoy said.
---
WAYNE RISHER: Electrolux will shutter heavily subsidized Memphis plant in 2020
---
The city and county gave more than $100 million in incentives, including a $38.7 million tax savings over 15 years, to entice Electrolux to move a manufacturing operation here from Canada and create 1,240 jobs making cooking appliances. The state of Tennessee chipped in $95 million, without a clawback provision, as part of a public incentive package that Good Jobs First valued at $228 million.
Benefits barely outweighed costs of project
A benefit/cost analysis for the incentive package showed a city-county cost of $100.5 million compared to a $106.9 million benefit in total taxes received over 15 years.
Direct subsidies other than tax abatement were the bigger risk factors, a function of how aggressive local officials felt they had to be at the time, officials said.
"The reason the benefit/cost (ratio) was as low as it was is because the community put a lot of cash in the project. That's an issue," Dulberger said. It was also done for Electrolux and to a small extent Indigo Ag.
"It's not something we have traditionally done but it is done around the country. It's a decision to be made on a case by case basis of how aggressive we want to be," Dulberger said.
Dulberger said the tax abatement, known as a payment in lieu of taxes or PILOT, made sense because it enabled a modern  factory to be built in difficult terrain in Frank C. Pidgeon Industrial Park, at a time when Memphis was hungry for well-paying jobs.
"Would you rather have a vacant field or would you rather have a factory that's paying in that case millions of dollars more in taxes than were being paid for a vacant field, and at one point 1,300 jobs?" Dulberger asked.
'We made money' on tax abatement
"From a tax incentive (standpoint), that project cost us nothing. We made money. We make money on it today," he said.
The PILOT was expected to save Electrolux an average $2.58 million a year in city and county taxes and require the company to pay an average $1.5 million a year in lieu of taxes on land that wasn't previously on the tax roll.
The tax break's length was based on 2011 requirements for job creation, wages and benefits and capital investment. EDGE monitors tax breaks to make sure companies comply, and an informal recalculation of Electrolux indicated that they do, Dulberger said.
Electrolux annual reports to the EDGE board showed the 1,240-job target was met only in 2015, when there were 1,393 people working there, including employees and contract workers. Total jobs were reported at 968 in 2014, 1,158 in 2016 and 1,137 in 2017.
The number had fallen to 530, with no contract workers, when the closing was announced.
Wages have met targets, and capital investment far exceeded the commitment, in part because direct contributions from state and local governments counted toward the company's capital investment.
Electrolux deal was learning moment
Dulberger said EDGE, which has recently entered a formal partnership with the Greater Memphis Chamber, has long since learned from the Electrolux experience.
"We don't do projects quite that way today. We are perhaps more cognizant of the downside. We build in more protections. That said, we haven't seen many more opportunities like Electrolux come along. But I think that's a lesson that was learned a while ago."
Dulberger, the mayors and Greater Memphis Chamber senior vice president Eric Miller met with Electrolux officials in Strickland's office.
"We made our expectation clear that our number one priority was taking care of the employees that will lose their livelihoods," Strickland said afterward.
"In addition, we asked for the land and buildings to be returned to the citizens who paid for them. We will keep the lines of communication open and continue to work towards a resolution to the benefit of Memphis and Shelby County," Strickland said.
Local officials asked the company to hand over the plant property and an adjoining large, vacant tract, previously planned as an industrial park for Electrolux suppliers, and to stop receiving the tax break immediately, rather than waiting until the end of 2020.
Company agrees to pay full taxes
Company officials agreed to stop the tax benefit and said they'd discuss the property requests with senior leadership.
Since a large part of the direct local contribution to the project was an $8 million land donation and $53.7 million to help build and finance the factory, a move to public ownership would effectively recoup some of the public investment.
If Electrolux hands over the property, however, it goes off the tax rolls and generates no taxes. The full city-county real estate taxes would be about $2.2 million a year.
Dulberger said officials debated whether it was better to let Electrolux continue paying tax on an empty factory and vacant land after it closes.
"We determined controlling the asset was of greater value to the community because it will allow us to cut a more aggressive deal with the kind of companies we would want to bring in, not simply the first to come along, but those that would create higher-paying jobs and make better use of the site and the access to the river," Dulberger said.
"It's a 175,000-square-foot modern manufacturing facility. We think it would be a wonderful facility to help us attract additional economic activity to Memphis and Shelby County," Dulberger said.
Wait and see attitude on Assessor's moves
As to the property assessor's plan to look into Electrolux's real estate and personal property values, Dulberger said, "If the assessor believes that something was done wrong in terms of determining value in the past, I think we'd all be interested in seeing what that is."
Increased values could open the door to bigger tax bills in the final years and possible adjustments on past payments in lieu of taxes made by Electrolux under the PILOT lease agreement, Burgess believes.
Burgess urged city and county officials to take immediate steps to figure out how much of the tax savings can be recouped.
Burgess, who took office as assessor last year after serving on the County Commission, called a Friday morning news conference to make this statement:
"Recently Electrolux released an official statement indicating their intent to effectively breach the PILOT lease agreement with the local government here in Memphis and Shelby County.
"The agreement called for Electrolux to make a capital investment in this community of over 1,200 jobs, $126 million in personal property, and over $69 million in real property. In exchange for these promises, the local taxing authorities granted a tax abatement to Electrolux.
"As Assessor of Property, the moment Electrolux is declared in breach of this agreement, it is my duty to place Electrolux back on the tax rolls and back-assess them to the date they entered into this agreement. This action will allow our local governments to collect millions of dollars in back taxes.
"Accordingly I am immediately exercising my authority to dispatch a team of commercial appraisers to the Electrolux plant, along with my personal property appraisers, so that my staff can ascertain the true value of the property for purposes of assessing Electrolux and to facilitate the collection of taxes due to the citizens of Shelby County."
Assessor will send appraisers to Electrolux
In announcing the closing Thursday, Electrolux said it intended to live up to the terms of incentive agreements.
After the press conference, Burgess spoke of immediately sending a crew of appraisers to Electrolux, but then pulled back on that approach.
Citing a history of cooperation between Electrolux and the assessor's office, chief administrative officer Javier Bailey said, "We've made an administrative determination that we'll treat them just like any other commercial/industrial taxpayer. We're going to deliver notice and set up a time to send our team in. "
The assessor needs access to the plant to verify the value of manufacturing equipment, fixtures, furnishings and raw materials, which would be subject to personal property tax, and study the building and grounds for a determination on real property value.
The Electrolux building and land are listed as worth $38.7 million on a summary of PILOT projects submitted to the County Commission last week, but Bailey said, "We believe it to be much higher than that."
The real property's value is uncertain because it wasn't reappraised along with other county property in 2017, Bailey said.
"My understanding from talking to the last administration, it didn't go through reappraisal in 2017, so we haven't gone on the land to ascertain what it's value is currently. The other thing is grading of the property has a whole lot to do with the value, so it's showing a much lower grade on it now than what we believe it to really be," Bailey said.
The personal property inside the building is self-reported by Electrolux each year, with purchase receipts backing up the inventory. The wall ovens produced by the plant aren't part of the taxable goods. Electrolux plans to move the manufacturing equipment to Springfield as part of a $250 million expansion to consolidate U.S. cooking appliance production there.
Where do we go from here?
The pending loss of Electrolux is sure to revive debate about the incentives used to attract new businesses and help existing businesses expand.
County Commissioner Tami Sawyer pointed out on Twitter that "Electrolux has never met the required number of full-time jobs promised for cash incentives. This is why I push, prod, probe these deals when they come before the commission."
This time seven years ago, the people then serving on the City Council and County Commission were debating, and those in the mayor's offices were defending, a decision to give huge incentives to Electrolux with no requirements for priorities like minority business contracts.
Good Jobs First director LeRoy said deals should be structured to protect the public investment. "There's clawbacks or money back guarantees tied to performance benchmarks. There's also something that's increasingly common that's called performance-based incentives. A company doesn't get whatever an incentive is until it holds up its end of the bargain," LeRoy said.
LeRoy said Memphis and Shelby County should have taken pause from the circumstances that brought the plant to Memphis: the shutdown and transfer of production from Canada.
 "Memphis should have realized they were dealing with a company that was sending disloyalty signals at the time it went, because that plant is a runaway shop from Quebec. When they came and negotiated with Memphis they were very high-handed," LeRoy said.
He conceded the economy was much softer coming out of the recession, and Memphis has historically faced stiff competition across state lines, but he said, "To have a deal that big, $228 million, in that day and age, without clawbacks, is exceptional. I'm not sure I can point to another megadeal in that late a year that doesn't have clawbacks."
Reporter Bill Dries contributed to this report.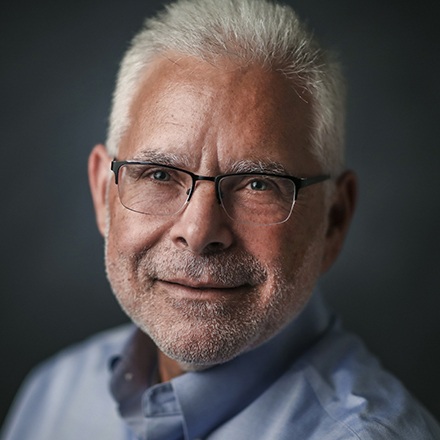 Wayne Risher
Business news reporter, 42-year veteran of print journalism, 34-year resident of Memphis, University of Georgia alumnus and proud father and spouse of University of Memphis graduates.
---