Crosstown Concourse, LRK receive national design award
Crosstown Concourse was one of just nine buildings selected this week by the American Institute of Architects (AIA) for the AIA 2019 Honor Awards.
The achievement means the project led by Memphis-based LRK Architects has now received the trinity of top U.S. awards for design, urban planning and historic preservation.
 "We don't do it for the awards but it's really nice when we get that kind of recognition," LRK principal Tony Pellicciotti said of the national AIA honor. "It has community impact."
LRK principal Frank Ricks added, "It's your peers that are looking at it, judging. It's the soul of what we do from a pure design standpoint. It's gratifying in a big way.
A summary from the nine AIA judges states this about the renovation of the 1.3 million-square-foot building:
"The $200 million project revolves around three main atria. The 10 story central atrium easily transitions between its everyday spectacularity to serving as a subtle backdrop for large and small gatherings. A weathering steel theatre stair gives way to a concrete stage of sorts, offering a platform for civic events and comfortable seating."
The honor puts the urban hub and LRK in prestigious company. Other 2019 AIA Honor Award winners are the Smithsonian National Museum of African American History and Culture in Washington, a renovated World War II German bunker in Denmark, a healthcare facility for those living with HIV/AIDS in Toronto, a factory in Chicago, the restoration of The Rotunda at the University of Virginia, a school in Tacoma, Wash., a park structure in San Antonio, and an innovative development of starter homes in New Orleans.
The 91-year-old building lost its Sears retail store in the early 1980s and its Sears mail-order processing stopped there in the early 1990s. The building was vacant and blighted for nearly a generation before the restoration project and grand opening in August 2017.
 The structure not only quickly filled with residents of 265 upstairs apartments and about 40 nonprofit, retail, office and educational tenants, but new, related buildings have risen around it including a 425-seat performance theater, a brewery, a gymnasium and a swimming pool.
Last year, the National Trust for Historic Preservation named Crosstown Concourse one of the top three historic preservation projects in the nation.
And the Congress for the New Urbanism awarded Crosstown Concourse its 2018 grand prize for urban planning.
Asked how many awards Crosstown Concourse has received, Pellicciotti responded with a laugh, "We're on our third, type-written page of awards."
The recognition belies the belief by some that "you've got to go outside the city of Memphis to get high-caliber design," Pellicciotti said. "So it's really nice to have the recognition and acknowledgement of that caliber of design is produced by people here locally."
Asked to name their favorite part of the Crosstown Concourse design, Pellicciotti responded, "For me it's going to be how well the building serves its intended purpose of supporting the arts and the civic community uses that happen within and around it."
He also likes that Crosstown Concourse's success has bred more optimism in the city to the point that other mammoth projects, like the $950 million Union Row, are being pursued.
Ricks' favorite part of the Concourse project was the collective way in which architects and clients broke up the scale of "this ginormous building."
"I think how we carved it up and carved it out and reconnected it as far as the design moves we made," Ricks said.
"We did enough to make it extroverted to the neighborhood context, to get certain floors linked together to get common space, to let the daylight in, for gatherings of different size crowds."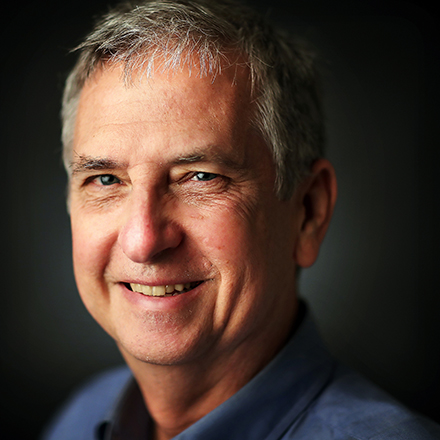 Tom Bailey
Tom Bailey covers business news for The Daily Memphian. A Tupelo, Mississippi, native, he graduated from Mississippi State University. He's worked in journalism for 40 years and has lived in Midtown for 36 years.
---