Transformed Tom Lee Park to be a hybrid of city, nature
With historic Beale Street, Memphis-based AutoZone and upcoming projects including One Beale and the relocation of Brooks Museum of Art, Tom Lee Park is where Memphis meets the Mississippi River.
For decades, the public park has been considered by some to be underutilized outside of Memphis in May (MIM).
A $70 million project, that could begin as early as June, aims to transform the open field into a dynamic public space that blends the city with the natural ecology of the river.
With the six miles of riverfront spanning from Greenbelt Park to MLK Park, Gia Biagi, principal of Chicago-based architecture and urban design firm Studio Gang said, "This is a huge network that really is unlike any waterfront opportunity in the country, probably in the world."
Tom Lee Park is right at the center. It's the place the Memphis River Parks Partnership (MRPP) wants to drive investment and show the kind of world-class park Memphis can have.
Over the past two years, MRPP, Studio Gang and New York-based landscape architecture and urban design firm SCAPE involved stakeholders and collected feedback from more than 4,000 people.
"We've heard from your feedback, it's too windy, too exposed, there's no place to just sit and be," said SCAPE founder Kate Orff.
Saturday, plans were publicly revealed to restore natural elements, including lots of trees, blended with new architecture, such as permanent activity courts, shade structures and stone-like shelters called "pebbles" that will house bathrooms and concession stands.
While other Mississippi riverfront cities have some kind of hard edge or barrier to the water, Orff said, "what we're bringing to you is much more of a hybrid of city and literally the ecosystem of the riverfront, creating this comfortable but nature-inspired place to be."
The design consists of four zones:
The Gateway, which will create a new sense of entry on the east side of Beale Street Landing through a tiered terrace cut into the bluff that leads to a civic plaza.
The Riffle, an area with trees and permanent shaded basketball courts that could be used for activities or special events.
The Pool, a network of open lawns designed to accommodate signature events including Beale Street Music Festival and everyday recreation like kite flying or playing fetch.
The Tailout, an outdoor learning and play area at the south end of the park, where the landscape becomes more natural, that will include a boardwalk over the water topped with a habitat tower for nesting birds.  
"It gives people the opportunity to have different experiences in the park," said Memphis Mayor Jim Strickland. "It's a good park now, but this makes it so much better with shade, activity and different things to do for young and old. It will be more inviting to more Memphians."  
MRPP president and CEO Carol Coletta is confident the design will be well received because of the response she's already received from the first riverfront project River Garden, which added life-sized bird nests, event pavilions and a treehouse to Mississippi River Park.
"People are writing us fan letters saying, 'Thank you so much,'" Coletta said. "What that tells us is elevated design, people might now know they want it until they get it. Then they say, 'Oh my gosh, I didn't know it could be this great.'"
---
BILL DRIES: Parks Partnership keeps River Garden active in first month
---
Memphis in May
As the biggest user of Tom Lee Park, MRPP has worked with MIM since the beginning.
"By far the most detailed work we've done is for Memphis in May," Coletta said. "We've spent $100,000 just over the past year to make sure we met their specifications."
When accommodating MIM festivals, Biagi likes to say, "It's math. Tell us how many people you need and we will configure the park for that number of people."
Half way through the process, after a year of work, MIM increased its specs regarding the number of festival attendees, Coletta said.
"The good news is, we can still meet it plus, plus," Coletta said. "The last thing we want to do is make this a park that does not accommodate Memphis in May. We're in the Memphis making business. Not in the riverfront making business. We want everything that makes Memphis fun, inviting and generates money for the city."   
With permanent infrastructure and utilities built into the park, MRPP anticipates more year-round activity, including birthday parties, family reunions and other festivals.
MIM president and CEO Jim Holt declined a request for comment.
Robert Griffin, MIM director of marketing, said in an emailed statement, "We are currently waiting to receive the design specs from MRPP and Studio Gang to review with our architectural design consultant (Architecture Inc.) and test-fit the Beale Street Music Festival and the World Championship Barbecue Cooking Contest in the new design. We cannot fully address any potential impact until we've had the opportunity to review the final redesign plan specs."  
Unsure of where construction will be when May of 2020 rolls around, the festival will likely take a year off from being held in Tom Lee Park.
"It's currently contemplated that construction could last 18 months, so there will be one year where the festival needs a different location," said Downtown Memphis Commission (DMC) president and CEO Jennifer Oswalt. "We're working with (MIM) closely to offer some suggestions on where that could be Downtown because we want them to stay Downtown."  
There are at least six locations in Downtown Memphis that could accommodate the crowds that attend music fest and barbecue fest, Oswalt said.
"We want to make sure they are happy with it before we say anything," she said. "We need everyone to continue to work together and be open minded."
However, MIM has requested the park redesign be conducted in phased construction schedule to ensure 2020 MIM events can be held in Tom Lee Park.
"Ray Pohlman, board chair for MRPP, assured Jim Holt that once the plans were finalized, they would investigate a phased construction schedule to accommodate Memphis in May events in Tom Lee Park for 2020, which isn't unheard of, as the Cook Convention Center construction will be phased to accommodate the four big events scheduled to be held there during that time," Griffin said.
Fundraising
MRPP is halfway to its $70 million goal with a pathway to the rest.
"We've got a lot of money to raise in a short amount of time, but I think we'll get there," Coletta said.
Strickland's favorite part about the renovation plan is that it doesn't take a dime from the city's operating budget.
The park will use about $10 million to $15 million in Tourism Development Zone (TDZ) funding, which collects the increase in sales tax revenue from Bass Pro Shops at the Pyramid.
Revenue from the TDZ is mostly made up of the state's 7 percent sales tax, Strickland said. Shelby County contributes its 2.25 percent in sales tax.
The majority, about 80 percent, of the project will be funded through philanthropy, "which is good news for someone who is cheap and also mayor," Strickland said.  
First Tennessee Foundation was one of the first sponsors. The private charitable foundation made a contribution of $1 million that will be payable over five years. The foundation also gave $2 million for the Brooks' planned riverfront relocation.
"We think this is just phenomenal and game changing, to improve the riverfront," said Charles Burkett, retired bank president and foundation chairman. "To not support this would be a shame. We've been on board with this since (MRPP) asked us."  
Hyde Family Foundation was also an early supporter, funding the 2017 Riverfront Concept by Studio Gang.
The private foundation, built on the success of wholesale food distributor Malone & Hyde, then made a $5.2 million capital gift in November 2018.
---
PATRICK LANTRIP: Hyde Family Foundation commits $5.2M to riverfront redesign project
---
"We've had a longtime belief in Downtown, including big projects like AutoZone and big plans like Brooks Museum of Art," said Hyde Family Foundation treasurer John Pontius. "The riverfront has always been thought to be the city's best untapped resource. We're proud to be supporting the Memphis River Parks Partnership."
Whether the DMC could create an incentive to help with costs remains to be seen, Oswalt said.
"We have a lot of work to do in the core, but at the same time we're very supportive and know it will draw more people to Downtown," she said.   
While MRPP is transforming Tom Lee, the DMC will prioritize creating connection points between the Downtown core and the river.
"There's a lot of retail opportunity at Union, Main and Front," Oswalt said. "If you think about places like Chicago and you're going to a museum or two, you might stop to eat or get a coffee."
---
MICHELLE CORBET: Wagner Place a key piece in connecting visitors to riverfront
---
History
Standing on either side of the replica of the future Tom Lee Park, Strickland passed his card to two descendants of the park's namesake who saved 32 people from a capsized riverboat in the 1920s.
"That's a really great idea," Strickland said. "I want you to email me."
Strickland was talking to Lee's great niece, Charmeal Neely, and great nephew, Terry Watts, who want to work with the city to identify the descendants of the people their great uncle saved.   
Lee, an African-American riverworker, saved 32 white men and their families after a boat carrying members of the Engineers Club of Memphis and the American Society of Civil Engineers overturned on May 8, 1925. Of those on board, 23 died.  
"When you think about Tom Lee and what he did, it should keep going through the lives that he saved," Neely said.
Neely and Watts want the city to help organize an event in which Lee's descendants and the descendants of those he saved have a chance to meet.
"To speak about their quality of life right now," Watts said. "If he hadn't saved those people, we wouldn't be able to tell the story at all. This story actually inspires 32 more stories."
With 2019 being Memphis' bicentennial, the idea will be a great opportunity to see how history has been passed down through the generations, Strickland said.
"My first call is going to be to Wayne Dowdy down at the public library, who knows as much Memphis history as anybody I know and see if he can help me," Strickland said. "It will be interesting to see if the descendants even know the story."  
Lee's heroic act is memorialized by a bronze statue by David Alan Clark that depicts Lee reaching out from a small boat to a man clinging to a piece of wood from the capsized riverboat.
MRPP plans to move the statue further south and closer to the river in an area called Memorial Grove, which could include tree dedications.
Watts said having the statue closer to the river gives a "more personal feel" to what Lee accomplished.
Neely said the Studio Gang concept is right on point, but wants to make sure the foundation on which the statue stands includes 32 lights that represent the people Lee was able to save.
"There are also really important reminders of why parks matter; what it means for health and wellness, how we socialize and get to know our neighbors, the economic impact, and building better relationships with each other right on the threshold of where this city started," Biagi said.
Engagement
Beginning Saturday, Feb.2, at noon, MRPP is revealing its plans to the public with a civic engagement center including renderings, a scale model and virtual reality at Beale Street Landing.
Memphians will have the opportunity to ask questions and provide feedback on the designs for a transformed Tom Lee Park.
The engagement center will be staffed on Wednesdays from 4-7 p.m. and Saturdays from noon to 3 p.m.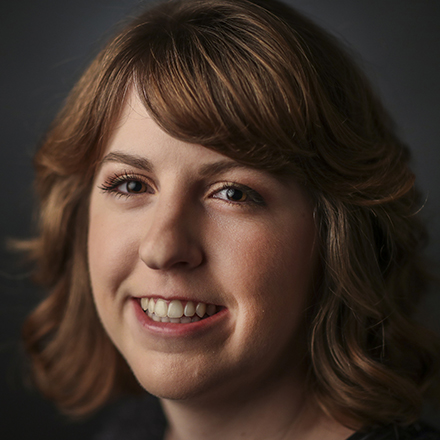 Michelle Corbet
Michelle Corbet covers business for The Daily Memphian. Prior to, she was a reporter at the Memphis Business Journal. A native Memphian and University of Memphis graduate, Michelle covered business in Conway, Arkansas after college. Michelle got her start covering business as an intern at The Commercial Appeal.
---