Empathy a common theme among 2019 TEDxMemphis speakers
The day before giving her TEDxMemphis talk on Feb. 2, Roquita Coleman-Williams said she was "uber nervous." But she also said she was excited to share her idea which encompassed determination, grit and building more inclusive organizational cultures in the next century.
"I don't suppose grit and inclusion are discussed much in the same sentence, so here's to hoping I share my story in a way that inspires a shift in how we view inclusion," the MATA board commissioner said.
Her talk was called "How Determination Saved Me and How It Can Change the World."
Many of the nearly 20 speakers gave talks that focused on empathy and being considerate of others.
"How does a black man wearing a mask who has spent most of his life stuttering, mumbling, suffering from high levels of social anxiety end up on the TEDx stage," asked James Dukes (also known as IMAKEMADBEATS), as he began his talk. "Talking to hundreds of people, maybe thousands via the internet?"
Dukes said it all began when he had the audacity to be himself.
He recounted his journey, from having insecurities as a child to working with musicians like Busta Rhymes and owning his own record label, video production, event coordination and clothing company. Standing in front of a drum machine, he punctuated his talk with sound effects at times and vocal modulation as he spoke certain words.
The talk also featured cameos from his Unapologetic label artists, singers Aaron James and Cameron Bethany and rapper A Weirdo From Memphis (AWFM).
"Maybe your story isn't even for you anymore, maybe it was given to you to share to others who need the strength, support and clarity you've gained."
IMAKEMADBEATS (James Dukes), artist and TEDxMemphis speaker
---
"Someone will draw strength and confidence from you being you, out loud," Dukes said. "Someone will learn to disagree and not assume that everyone thinks the same, by you being you. Not an easier to digest and understand, safer version of you, either – the real you."
He had advice for people who have the opportunity to speak up, but decide not to.
"Maybe your story isn't even for you anymore, maybe it was given to you to share to others who need the strength, support and clarity you've gained. Maybe it's for someone else. And you're denying that person what they need to grow and become. You're allowing them to feel alone. Someone is waiting on you to be proud of themself."
Much of Virginia Murphy's talk centered on having empathy for other people and sharing vulnerability.
Murphy shared stories of a police officer and an ex-offender who each participated in programming of the organization she founded, Playback Memphis, for which she serves as executive director.
Through Playback Memphis, people share personal stories, which are "played back" to them by a troupe of professional musicians and improvisational actors.
"There's an expression in Playback that helps us keep 'safe enough space,'" Murphy said. "When the going gets rough, turn to wonder."
Ethan Ferguson, a 19-year-old Rhodes College freshman and founder of tech marketing and education startup, Augseption, also touched on empathy in his talk.
Ferguson trains local youth in augmented and virtual reality technology. He gave an example of one of his Crosstown High School students using virtual reality to aid in empathizing with recent immigrants and refugees.
"We use these 360 (degree) cameras," he said. "What's special about these 360 cameras is these allow you to look through the eyes of another human being and walk through their shoes."
In a video, the ninth grade student showed the virtual reality experience she created, with slides showing different hardships that a recent immigrant or refugee might face, such as a language barrier. 
(Editor's Note: The Daily Memphian president and executive director Eric Barnes served as this year's emcee.)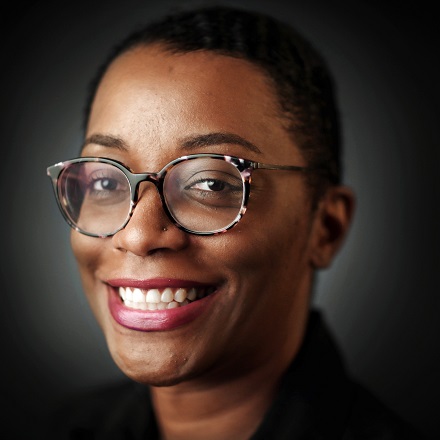 Elle Perry
Elle Perry covers arts and culture and other news for the Daily Memphian. She is a native of Memphis and a two-time graduate of the University of Memphis. Elle previously worked for the Memphis Business Journal and has written for publications including The Memphis Flyer and High Ground News.
---