University of Memphis won't drop Confucius Institute despite lawmaker's concerns
The University of Memphis isn't following UT-Knoxville in shifting away from a Confucius Institute contract, nor will it heed a lawmaker's request to close the program because of his concerns about communist policy.
State Rep. Jim Coley, who has traveled to China several times and supports the University of Memphis Confucius Institute, confirmed the program will remain in place. 
Coley also allayed fears raised by Rep. Martin Daniel that the institute is a "front for communist propaganda and intelligence gathering."
"I think they ought to keep the institute and if, indeed, there's propaganda going on, we need to be mindful of that and propagandize back," Coley said in a recent interview.
Daniel has been a constant critic of the University of Tennessee-Knoxville's Confucius Institute and several other programs.
"I think the university finally realized that the Confucius Institute is nothing more than a front for intelligence gathering and propaganda for the Chinese government and it's not really needed at the UT campus. So I'm pleased they've taken the step to close the Confucius Institute this summer," said Daniel, a Knoxville Republican.
University of Memphis Provost Tom Nenon, a professor and dean in the College of Arts & Sciences, said "close oversight" is maintained on the Confucius Institute, which is led by Hsiang-te Kung, to ensure it is "very transparent" about finances and activities.
University of Memphis faculty teach the language and area studies courses in its Asian Studies program, he points out, and the institute provides support for academic departments, community events on Chinese culture and assists local governments and businesses with potential Chinese business partners.
"This oversight and transparency help us remain vigilant that the Confucius Institute at the University of Memphis remains aligned with out university values including academic freedom and objectivity in all of our teaching and research," Nenon said in a statement.
Coley, a Bartlett Republican and retired high school history teacher, said he considers it critical for the University of Memphis to use the Confucius Institute to maintain relations because of the international role China plays. He also said it is important to teach Chinese language and culture to U.S. students.
Coley is aware of concerns raised about the Confucius Institute by Daniel and others who claim it is involved in "soft communism," as well as Daniel's opinion.
In his travels to China on Fulbright Hays study abroad groups, Coley said the Chinese are reluctant to speak about several issues, such as "forced abortion," former Chairman Mao Zedung "and the bloodshed that was pervasive during his rule and his long march."
He also acknowledged class schedules at Chinese universities "still hew" to Marxism and the fact the government controls business enterprises, though it has allowed some people to become venture capitalists and engage in free-market exercises, amassing great wealth.
"But I've never been approached by anybody over there through the Confucius Institute. The people that I have met, the ones who were affiliated with the University of Memphis, were more interested in teaching Chinese culture and language," Coley said.
Coley made his comments after UT-Knoxville announced it will end its Confucius Institute in the spring and launch its own global program for Asian studies.
UT-Knoxville gave the Confucius Institute and its partner, Southeast University in Nanjing, six months' notice it would terminate the contract at the end of the spring semester. The university works closely with the Department of Energy through the Oak Ridge National Laboratory and is aware of questions coming out of Washington, D.C., about China-related programs.
In fact, reports show The Department of Energy is banning scientists and employees from China-sponsored talent-recruiting programs, as well as other countries, suspected of using them to get sensitive information.
Yet, the university didn't criticize the program, saying instead it holds the staff and its focus in "high regard" and noting its students benefited from language instruction and travel abroad. In fact, UT-Knoxville wants to maintain a partnership with Southeast University.
"It's part of the university's mission to generate new knowledge through research and to educate the next generation of global citizens in the most relevant way possible," said Gretchen Neisler, vice provost for international affairs at UT-Knoxville. "We think we can do that more effectively by creating our own initiative for engagement in various regions of the world, and we plan to start in Asia."
Nevertheless, Daniel said UT-Knoxville made the right move.
Daniel points out the program was dropped by the University of Chicago and Penn State University over concerns about communism, and he said, "I would hope the University of Memphis and MTSU would do the same."
Daniel chairs the House Government Operations Committee, which handles sunset hearings for the state's universities and decides whether they should continue operating. He did not expound on how he believes the institute gathers U.S. information or propagandizes.
Middle Tennessee State University puts a good deal of emphasis into its Confucius Institute and will not close it.
President Sidney McPhee said the partnership with the institute has concentrated on cultural and social exchange instead of major scientific research involving federal funds or "sensitive areas of government interest."
The agreement focuses "almost exclusively" on arts and culture for area schools, agricultural and botanical research, some to help Tennessee farmers, and building academic relationships in Asia, he said.
McPhee points out the institute is part of a "broader strategy," the MTSU Center for South and East Asian Studies," launched in 2009 to increase international enrollment and academic opportunities.
"Unlike other institutions, MTSU through the years has more narrowly defined its relationship with the institute and established protocols that strictly maintain the university's academic freedom," said McPhee, who has traveled extensively in China as part of the program. "We even utilize the Tennessee Department of Education to properly vet the visas of visiting institute interns who are placed in area schools."
The University of Memphis offers Asian Studies and International Trade to students through its Confucius Institute as well as study abroad opportunities in China, Japan and Korea. Founded in 2007, it's been recognized as one of the top Confucius Institutes in 2011 and 2013 by the institute's headquarters in Hanban.
Coley points out one of the institute's goals is to communicate with students in elementary and secondary schools about Chinese language and the history of its culture.
Considering the role China plays on the international economic scene, Coley said it makes sense to educate U.S. students about the country. He said that's one reason he went to China in 2004, to see how it compared to America in making the transition from an agrarian society to a manufacturing society.
A large percentage of the country's people are peasants, about 400 million, he said, and in massive cities such as Shanghai, about 5 million people still don't have indoor plumbing.
"I also wanted to go over because I wanted to see the collapse of communism, which hasn't collapsed," Coley said. "It's not as vitriolic and adversarial as it was in the '70s and ''60s when there was all this heightened discord between the Soviet Union and China."
Coley points out Karl Marx, the founder of Marxism, wrote about the inevitability of struggle between the ruling-class bourgeoisie and the working-class proletariat, which has played out in communist countries.
"I think it's good to maintain relations with them and just be mindful of our own values and that some of our competing values are better than theirs and try to persuade them," Coley said. "The only way you can do that is if you have a dialogue, so I would continue to emphasize some type of arrangement between China and the United States."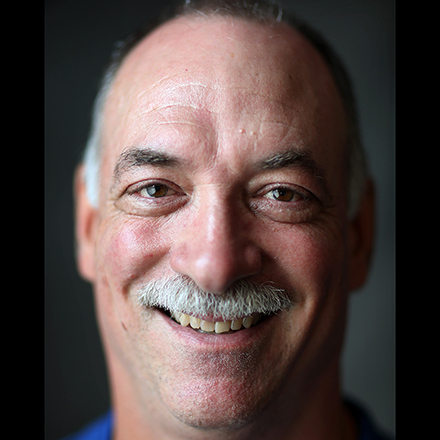 Sam Stockard
Sam Stockard is a Nashville-based reporter with more than 30 years of journalism experience as a writer, editor and columnist covering the state Legislature and Tennessee politics for The Daily Memphian.
---