ALSAC readies Pinch District block for St. Jude patient-family housing
ALSAC, the fundraising and awareness organization for St. Jude Children's Research Hospital, wants to create a block of housing in the Pinch District for patient families.
On behalf of ALSAC chief legal officer Sara Hall, Kimley-Horn and Associates has filed an application with the Memphis and Shelby County Office of Planning and Development seeking an alley closure near the intersection of Overton Avenue and North Second Street.
"The intent of the closure is to create a patient housing development spanning a city block bounded by N. Second Street, Jackson Avenue, N. Third Street and Overton Avenue," Jennifer Peregoy, a project manager with Kimley-Horn and Associates, said in a letter to city planner Chip Saliba. "The closure will aid in providing temporary housing for the families of patients receiving treatment."  
The closure area is located in the Uptown Hospital zoning district and is approximately 0.15 acres.    
The block slated for the new patient-family housing development is directly across North Third from Tri Delta Place, St. Jude's only on-campus housing facility, which includes 64 hotel-style rooms and 36 suites in a five-story building at Jackson and Third.
In 2016, ALSAC purchased the Downtown Animal Hospital and physical therapy business Promedica Clinic located within the block for a combined $1.7 million.
ALSAC demolished the buildings in 2017 to make way for additional patient family housing.
In an exclusive interview with The Daily Memphian in October, ALSAC chief executive officer Richard C. Shadyac Jr. said the organization planned to break ground on new patient-family housing in the Pinch District in the first quarter of 2019.
Shadyac declined to provide additional details about the housing, but said residential facilities are an integral part of the holistic care St. Jude offers patients' families.
At St. Jude, patients' families never receive a bill for treatment, travel, housing or food.
ALSAC is also planning to build a new outpatient care center and doctor's office in the Pinch District.
New construction in the Pinch District is part of a $7 billion expansion of St. Jude's Downtown Memphis campus, announced in 2015 as part of a six-year strategic plan.  
The request to close the alley will be considered by the Memphis and Shelby County Land Use Control Board at its meeting March 14.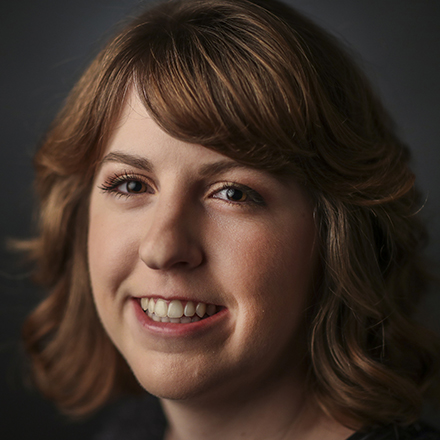 Michelle Corbet
Michelle Corbet covers business for The Daily Memphian. Prior to, she was a reporter at the Memphis Business Journal. A native Memphian and University of Memphis graduate, Michelle covered business in Conway, Arkansas after college. Michelle got her start covering business as an intern at The Commercial Appeal.
---