Legendary Memphis deejay, Elvis friend George Klein dies
Legendary Memphis deejay George Klein, an early member of Elvis' "Memphis Mafia" before it was a thing, has died.
Social media lit up with news of Klein's passing Tuesday evening, with Priscilla Presley confirming it in a tweet at 8:05 p.m.
Rest In Peace George, you were loved.

— Priscilla Presley (@Cilla_Presley) February 6, 2019
Klein, 83, had been in poor health and was in hospice.
U.S. Rep. Steve Cohen, D-Memphis, issued a statement Tuesday evening on Klein's death.
"George Klein was a friend of Elvis, a friend to many and a friend of mine," Cohen said. "A member of the Memphis Mafia and always TCB, George kept Elvis' music at the forefront from the days of 'Jailhouse Rock' to 'Elvis Time' on Sirius XM satellite radio. He was always a nice guy and we were mutual friends of the late Irvin Salky. His was a life well-lived, and he will be missed." 
The disc jockey and TV host is notable for his contributions to Memphis music in the genres of both rock 'n' roll and rhythm and blues, as well as for being one of Elvis' lifelong friends.
He also was known around Memphis as an avid fan of Memphis Tigers basketball. 
Former Memphis coach John Calapari was among those who tweeted support for Klein Tuesday morning.
GK is one of Memphis' finest. He has been an unbelievable ambassador for the city, for Graceland, for Elvis Presley and his family. He is a special guy. I had communion for him this morning and lit a candle for him. Praying for you, buddy.

— John Calipari (@UKCoachCalipari) February 5, 2019
CBS Sports analyst Gary Parrish tweeted about Klein's death Tuesday evening. 
George Klein is a legend who became a friend who was always so supportive of everything I did -- which meant the world to me. Loved talking with him at Memphis games, at Horseshoe and especially in studio. We lost an icon today.

RIP, GK. https://t.co/qzLRj4Vw7Z

— Gary Parrish (@GaryParrishCBS) February 6, 2019
Klein, known to many as "GK" or "Geeker," met Elvis at Humes High School in North Memphis in 1948.
Klein frequently recalled his first encounter with Presley, when the young man who moved to Memphis from Tupelo volunteered to play his guitar in class.
"There were a few laughs in the class because it just wasn't cool in 1948 to do that in front of anyone," Klein told Elvis' Australian fan club in a 2006 interview.
"At that moment, I was blown away because I'd never seen a kid get up in front of people and sing like that. Subconsciously, I knew there was something happening with this guy," he said, adding that Presley stood out "like a velvet hammer," early on, by way of his flashy way of dress and unfazed demeanor.
Following high school, Klein attended Memphis State University, where he graduated in 1957, and began to find his way into radio, eventually landing at WMC. However, following his firing in 1957, Klein briefly departed from his career ambitions to join Presley on the road as a part of the earliest iterations of what would become Presley's Memphis Mafia entourage. That same year Klein had an uncredited appearance in "Jailhouse Rock."
When Presley joined the U.S. Army in 1958, Klein returned to radio. Klein remained in Presley's inner circle until the pop culture icon's untimely death in August 1977.
In 2010, Klein co-authored his memoir "Elvis: My Best Man: Radio Days, Rock 'n' Roll Nights, and My Lifelong Friendship with Elvis Presley" with writer and biographer Chuck Crisafulli. In it he writes, "It's been over 30 years since I last got to spend time with the man I was fortunate enough to consider my closest friend, but he is still a part of each and every day of my life. In my work in radio and television, I do all I can to keep his legacy alive, playing his music and speaking of his life to old fans, and I hope, new ones, too."
Robert Gordon's 1995 book "It Came From Memphis" details Klein's start in broadcasting, attributing Klein's beginnings in the medium to a period of time in which he was tasked with shadowing the eccentric WHBQ radio host Dewey Phillips.
In 1964, Klein took over the reins of WHBQ's "Saturday Morning Dance Party," a television program previously hosted by Wink Martindale. Under Klein's direction, the show was later renamed "Talent Party," switching its focus from dancing to live and taped band performances.
Along with the addition of Klein, the show soon added a group of women dancers called the WHBQ-ties,  to much local fanfare. Klein, in the book, is credited with integrating the Q-ties.
Perhaps more seminally, Klein broke another color barrier on the show when he invited Fats Domino to perform. At the time, black musicians in the South had not been given many opportunities to make the leap from radio to television sets.
Klein approached Domino following a concert at Ellis Auditorium and convinced him to return to the studio for four songs and an on-camera interview.
As "Talent Party" host, Klein insisted on using Memphis bands on the show, whether they had recorded or not. Often, Klein would personally take fledgling musical acts to Sonic Recording or Ardent Studios to cut demo versions of their songs. With the recordings in hand, he would coach the acts through lip-synching along with the track and promptly put them in front of "Talent Party" cameras.
Due to this common practice, "Talent Party" proved instrumental in helping break local acts such as Sam the Sham & the Pharaohs ("Wooly Bully") and the Gentrys ("Keep on Dancing"), who scored Top 5 hits out of the city. With Klein at the helm, "Talent Party" was arguably the biggest catalyst for Memphis' storied "garage rock" boom in the 1960s.
Following the end of "Talent Party" in 1973, Klein remained a broadcasting fixture late in life, hosting the "Memphis Sounds with George Klein" television program on WYPL and with his hosting on Sirius XM's "Elvis Radio" station.
In 1986, when Elvis was inducted into the Rock & Roll Hall of Fame, Priscilla Presley asked Klein to accept the award on his behalf.
Last fall, Priscilla Presley returned the favor, giving an induction speech as Klein was honored by the Memphis Music Hall of Fame. In her remarks, she noted Klein as "one of the most loved people in Memphis."
In faltering health, Klein was unable to attend the ceremony, but received a visit from Priscilla Presley earlier that day.
In accepting the award on his behalf, friend and music manager Jerry Williams gave a long, impassioned testament to Klein's generosity and humility and his role as a music-industry groundbreaker, noting, as others had, that as a Memphis TV host, Klein defied then-segregated programming by booking Fats Domino. He also broke records, as the first disc jockey to play the made-in-Memphis "Angel of the Morning" by Merrilee Rush. Rush performed the 1968 million-seller and Grammy winner that night in celebration of Klein.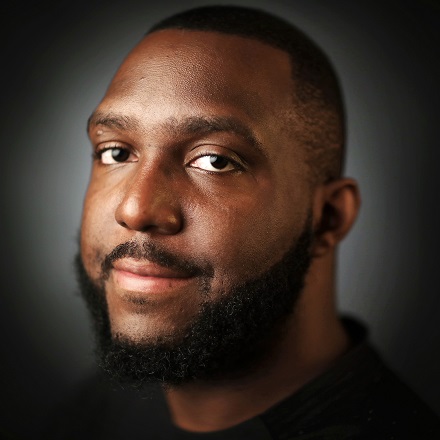 Jared Boyd
Jared Boyd is a general assignment reporter with The Daily Memphian who can be found covering just about anything people in the Mid-South might find interesting. His friends call him "Jay B.," and you can, too.
---