Research advances infant heart surgery, mandatory screenings are saving lives
Years ago, when a baby was born with a septal defect, a hole in the wall between the lower chambers of the heart, it meant major open-heart surgery.
"You would crack the baby's chest and you'd have to go in and put a patch over that hole and close it," said Kevin Hammeran, chief executive officer of Baptist Memorial Hospital for Women.
After the incredibly invasive procedure, the baby would be in the hospital for weeks, leaving a lifelong scar.
"Now, you can repair those in the cath lab," Hammeran said. "A catheter goes through the baby's leg, pops out, seals that little hole and the baby goes home within a few days."   
The future of pediatric heart surgery will be preventing heart defects in the first place, Hammeran said.
The 1980s through the early 2000s were about identifying procedures to repair heart defects, Hammeran said.  
"Now, we're starting to look at the genetics and in-utero interventions. There are lots of new things on the horizon," he said.  
A lot of birth defects occur in-utero, before the baby is born. Prenatally, Baptist does diagnostic work and a fetal echocardiography, which uses sound waves that "echo" off the fetus' heart, to try to identify heart defects before birth.
But Baptist is not a place for open-heart surgery for babies, Hammeran said, noting, "the numbers are so small you want to keep those concentrated in a small number of institutions."
In Memphis, the closest hospital that performs open-heart surgery on newborns is Le Bonheur Children's Hospital. Baptist also refers patients to Vanderbilt's Pediatric Heart Institute and the University of Mississippi Medical Center.
Wednesday morning, about a dozen newborn babies, ranging from just a few hours to a day old, were lined up in the Baptist Women's Hospital nursery window wearing red beanies.
The red hats are part of an awareness campaign by the American Heart Association (AHA) informing new parents that congenital heart defects are the most common type of birth defect, affecting about 40,000 births, or 1 in 100 newborns, each year.  
While the numbers are relatively small, about 1 percent, the effects are devastating for new parents.
If left untreated, the heart defect could lead to serious events such as cardiogenic shock or death.
To ensure babies do not go home with an undetected heart defect, the AHA has advocated for mandatory heart screenings for newborns. In 2013, the AHA's research and advocacy efforts led to a change in Tennessee state law that requires all newborns to have pulse oximetry testing before leaving the hospital.
As part of Tennessee hospitals' uniform screening panel, babies undergo pulse oximetry testing, a non-invasive test that involves placing a sensor on the baby's hand or foot to measure their oxygen saturation, 24 to 48 hours after birth.
Newborns must register an oxygen saturation of 95 percent or higher on either the right hand or foot and have a difference of no greater than 3 percent between the right hand and foot. 
If babies don't pass the screening, the law requires further testing to rule out any congenital heart defects. 
It is estimated pulse oximetry testing helps identify 90 percent of heart defects. The AHA is playing an active role to figure out how to identify the remaining 10 percent.
As the second-largest funder of congenital heart defects research outside of the federal government, the AHA currently, in Memphis, funds nearly $1.9 million in research, with $154,000 at the University of Memphis and $1.7 million at the University of Tennessee Health Science Center.
Across the state, the AHA is funding more than $19 million in heart disease and stroke research.     
"Research is so important because there are so many different types of heart defects. Pulse ox catches 90 percent of those," said Holly Ford, AHA's executive director and vice president of West Tennessee and North Mississippi. "Since some (heart defects) go undetected, it can cause problems for young adults later in life."   
Ford knows one young man whose life expectancy is estimated to be 30 because of a heart defect he's had since birth.
"Science has not caught up with what these little hearts may need down the road," she said. "If we fund research now, we may be able to catch up with him by the time he's 30."   
In 2017, a study published in the Journal of the American Medical Association found a 33 percent decrease in infant deaths from critical congenital heart diseases in eight states that mandated pulse oximetry screenings.
"As more research occurs, we will be able to detect more (heart defects) down the road," Ford said.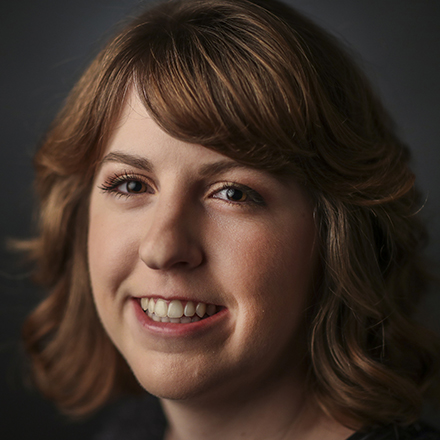 Michelle Corbet
Michelle Corbet covers business for The Daily Memphian. Prior to, she was a reporter at the Memphis Business Journal. A native Memphian and University of Memphis graduate, Michelle covered business in Conway, Arkansas after college. Michelle got her start covering business as an intern at The Commercial Appeal.
---