The Peabody spreads its wings at 150, launches yearlong celebration
It's referred to as the exact spot where the Mississippi Delta begins, the spark that ignited Downtown Memphis' ongoing renaissance, a legend, an icon and a landmark.
It bills itself as the South's Grand Hotel, but Jack Belz, whose family's real estate business brought it back from the dead in 1981, says it's really Memphis' living room.
The Peabody this week marked 150 years since it opened in a previous location at Main and Monroe on Feb. 5, 1869, just a block from Cotton Row and two blocks from a bustling cobblestone wharf.
Newly spruced up with an $8.5 million renovation, refreshing and refurnishing of 464 guest rooms and suites, the hotel invited Memphians and visitors to join a yearlong celebration.
Ticketed events will include a Skyway Sunset Serenade, a big band dance that's a throwback to CBS Radio broadcast events of the 1930s and 1940s featuring bandleader Tommy Dorsey and others. The summertime date hasn't been set yet.
An anniversary party and dinner is scheduled for Sept. 5, and a Jack Daniel's tasting and dinner will be Nov. 7.
As always, it's free to soak in the ambiance of The Peabody's palatial lobby and watch the twice-daily March of the Peabody Ducks to and from the lobby fountain.
The original Peabody, named for financier and philanthropist George Peabody, was opened by Col. Robert C. Brinkley at the northwest corner of Main and Monroe, where Brinkley Plaza is now.
"The hotel would immediately become the social and business hub of Memphis, hosting celebrities, socialites, business tycoons and presidents," said Doug Browne, hotel general manager.
The original Peabody attracted business and society leaders, riverboat gamblers and plantation owners, author Stanley Turkel wrote in "Built to Last: 100+ Year-Old Hotels East of the Mississippi."
Guests included Presidents Andrew Johnson and William McKinley and Confederate generals Robert E. Lee, Nathan Bedford Forrest and Jubal Early. Former Confederate President Jefferson Davis lived there while working for a Memphis insurance company, Turkel wrote.
The hotel eventually outgrew that location, and a new, 12-story building opened in 1925 at 149 Union.
It became "a local legend, an icon and a national historic landmark, its name synonymous with Memphis and known throughout the world," Browne said.
A hotel manager and his friend were credited with putting live decoy ducks in the lobby fountain, in a Jack Daniel's-fueled prank, after returning from a hunting trip in the 1930s.
In 1935, historian David Cohn famously penned this description:
"The Mississippi Delta begins in the lobby of the Peabody Hotel in Memphis and ends on Catfish Row in Vicksburg. … If you stand near its fountain in the middle of the lobby, where ducks waddle and turtles drowse, ultimately you will see everybody who is anybody in the Delta."
The ducks went mobile in 1940 when a bellman, Edward Pembroke, a former circus animal trainer, trained them to march. As duckmaster, Pembroke supervised the twice-daily ritual until 1991.
Wednesday evening, the lobby was packed with tourists, Memphians and convention-goers who watched as the five American mallards marched across the lobby to the strains of John Philip Sousa's "King Cotton March," to take an elevator to their rooftop condo.
The Peabody was where major record label talent scouts recorded local blues musicians in the 1920s and 1930s, and where, in 1955, Elvis Presley and Hank Snow signed an RCA recording contract, with their manager, "Colonel" Tom Parker, looking on.
But the once-luxurious hotel closed in bankruptcy in 1975 after passing from owner to owner "like an aging maiden aunt living with the relatives," a story in The New York Times observed at the time.
The Times quoted Pembroke as saying The Peabody had fallen victim to changing times. "Farming's gone, the salesmen travel by plane, come in here and do a million dollars' worth of business and go back the same day; everybody's giving free parking and this is just not built for that. It's common sense," said Pembroke.
The Belz family bought the shuttered hotel at a foreclosure auction and poured $25 million into renovating it, despite urgings that there were better uses for the Downtown real estate.
Marty Belz, chairman of Peabody Hotel Group, said his father, Jack Belz, and the family take great satisfaction from how the hotel has stood the test of time.
"I always feel a sense of pride that our family was able to buy it and to spend the time and care to create its position in the community," said Belz.
Memphis Tourism president Kevin Kane said, "The Peabody was really the launching pad for the Downtown Memphis we know today. It's almost like the city's personality is defined in the lobby of The Peabody."
"I'm just quoting Jack (Belz) here: 'It's really the city's living room,'" said Kane.
Visitors during the sesquicentennial year will encounter numerous touches marking the event.
Meddlesome Brewing Co. created three craft beers that will be sold only at The Peabody, reflecting styles of beer popular during the 1920s, said Skyler Windsor-Cummings, sales manager for the Cordova brewery. They are Peabody Meddling Duck Cream Ale, California Common and Pre-Prohibition Lager.
"It's incredible to be involved in this," said Windsor-Cummings. "It's definitely all about them. They've been dominating the Memphis skyline since before Cordova was even a thought."
The hotel paired with Bliss Vineyards of Mendocino, California, to offer anniversary-themed wines. It has created specialty cocktails and menu items, such as the $150 Royal Wagyu Truffle Burger at the fine dining restaurant Chez Philippe.
"Please, everybody, go and order a hamburger at Chez Philippe," quipped Browne.
"The Peabody has always been the place where people come to relive memories and to make new ones," Browne said. "As we celebrate the last 150 years of the South's Grand Hotel, we look forward to the next 150 years and to making many more memories."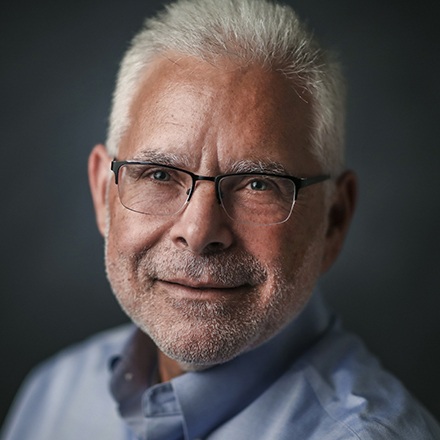 Wayne Risher
Business news reporter, 42-year veteran of print journalism, 34-year resident of Memphis, University of Georgia alumnus and proud father and spouse of University of Memphis graduates.
---