UTHSC reschedules inaugural advisory board meeting in Downtown Memphis
The new advisory board created solely to focus on the needs of the University of Tennessee Health Science Center will hold its inaugural meeting in Downtown Memphis next week.
The UTHSC advisory board had been scheduled to hold its first meeting in Nashville Jan. 10, but canceled the meeting because of scheduling conflicts. 
"Only a bare quorum of four members was available to attend the meeting," UTHSC said in a statement. "Although the university had hoped to schedule the meeting on a date that might allow Gov. Bill Haslam to attend, Chancellor Steve J. Schwab, M.D., decided it best to reschedule for a later date, when most or all members of the board are able to attend and vote on the important items that must be acted on at the initial meeting." 
The board's first meeting is now scheduled to take place Thursday, Feb. 14, on the UTHSC campus in the Memphis Medical District.
The meeting will be held in suite 305 of the Student-Alumni Center, 800 Madison Ave., beginning at 1 p.m. 
Agenda items include the adoption of bylaws, election of a board chair and secretary, appointment of the initial student member, setting of future meeting dates, a presentation on the state of UTHSC orientation and a discussion about potential agenda items at future meetings.
The UTHSC advisory board is the result of the University of Tennessee Focusing on Campus and University Success (FOCUS) Act passed by the state Legislature in 2018, which reduced and restructured the University of Tennessee board of trustees and created advisory boards for each main UT campus.  
The UT FOCUS Act was sponsored by Rep. David Hawk and then-Sen. Mark Norris of Shelby County, who is now a U.S. District Court judge and member of the new advisory board.
The UT FOCUS Act followed the FOCUS Act, an effort spearheaded by the University of Memphis to break away from the Tennessee Board of Regents and have local, more-focused governance under its own board. 
The FOCUS Act passed in 2016, creating local governing boards for six of TBR's four-year universities, including the U of M.
The University of Memphis board of trustees held its inaugural meeting March 17, 2017.  
Each UT campus advisory board consists of five public members, one faculty member and one student member.
The following UTHSC advisory board members were appointed by Haslam and confirmed by the General Assembly last year:
U.S. District Court Judge Mark Norris, Collierville.
Michael Ugwueke, president and CEO of Methodist Le Bonheur Healthcare, Germantown.
Dr. Natalie Tate, vice president Pharmacy, Blue Cross/Blue Shield, Chattanooga.
Dr. Lynn Massingale, co-founder of TeamHealth, Knoxville.
Dr. Phil Wenk, president and CEO of Delta Dental of Tennessee, Brentwood.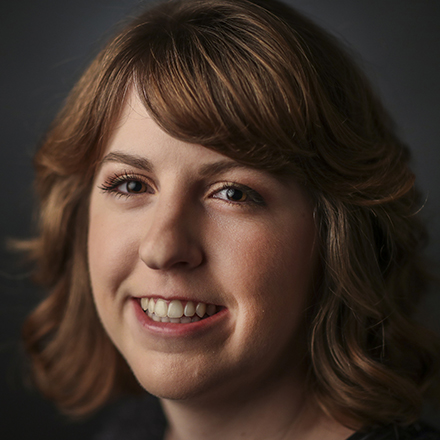 Michelle Corbet
Michelle Corbet covers business for The Daily Memphian. Prior to, she was a reporter at the Memphis Business Journal. A native Memphian and University of Memphis graduate, Michelle covered business in Conway, Arkansas after college. Michelle got her start covering business as an intern at The Commercial Appeal.
---