Elections
Sanford: Election outcome was emphatic message of rejection to the GOP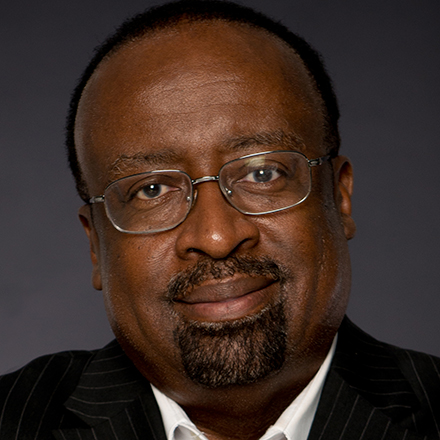 Daily Memphian
Otis Sanford
Otis Sanford holds the Hardin Chair of Excellence in Journalism and Strategic Media at the University of Memphis and is the political analyst and commentator for WATN ABC24 News. Contact him at 901-678-3669 or at o.sanford@memphis.edu. Follow him on Twitter @otissanford.
The Republican Party brand in Shelby County is toast.
It was declared so, if only unofficially, Thursday night as the votes from the county general election started trickling in, and the hearts of establishment Republicans started to sink.
Once all the ballots were tabulated, Democrats were doing the happy dance while Republicans were completing a slow, somber march back to irrelevancy.
The Daily Memphian is making our election coverage free to all readers. Please consider supporting local journalism and this community by subscribing to this site or by donating to our organization. Thank you for your continued participation and support.
We already knew that Shelby County is dominated by people — most of them African Americans — who lean heavily Democratic. It's been that way for several election cycles, although many of them have embraced crossover voting.
But in this election, they served notice that they have had it with the GOP and anyone associated with it.
Gone are the days when Republican Bill Gibbons was elected district attorney with a sizable African American vote. Or when Republican Mark Luttrell was twice elected sheriff and then twice elected county mayor with an equally large Black vote.
---
---
Or when current Republican District Attorney Amy Weirich was twice elected — the second time over erratic former TV judge Joe Brown with help from Democrats.
In Thursday's election, voters swept all remaining Republicans — and those thought to be Republicans — out of countywide office.
That meant Weirich was defeated easily by former Democratic county commissioner and University of Memphis law professor Steve Mulroy.
And popular Democratic county Mayor Lee Harris cruised to reelection over well-financed Republican Worth Morgan, a member of the Memphis City Council.
It meant that embattled Democratic County Clerk Wanda Halbert hung on to her seat, despite operations in the clerk's office being a hot mess for months.
---
---
It meant that Democrats now have a 9-4 supermajority on the county commission.
And it meant that in the nonpartisan race for Juvenile Court judge, incumbent Dan Michael was defeated because voters associated him with the tarnished Republican Party. His chief opponent, City Court Judge Tarik Sugarmon, whose family name is legendary in local civil rights and Democratic Party circles, won the judgeship by double-digit percentage points. And he becomes the first African American ever elected Juvenile Court judge.
All of this happened because Republicans at the state and federal levels have been painted as Donald Trump-loving extremists who are intent on turning back the clock by more than 50 years on civil rights, women's rights and equal rights.
In short, an overwhelming majority of local voters believe Republicans have allowed the inmates to run the asylum. And the local party is paying the price.
Weirich, for example, is far from being a Trumpster. And she has disagreed publicly with many of the policies championed by ultra-conservative Republican Gov. Bill Lee.
---
---
But Weirich is still a Republican. And that alone cost her dearly. She lost to Mulroy by 12 percentage points. Plus, the efforts by Mulroy, along with plenty of outside political action committee money, to portray Weirich as unethical and unfair connected with some voters.
Sugarmon benefited from a late campaign push that linked him with Harris and Mulroy. And Halbert won solely because she is a Democrat.
The outcome is clearly deflating to local Republican leaders who put virtually all their energy and money into at least keeping the district attorney seat in GOP hands.
As one Republican leader told me Thursday night, Weirich's defeat "should be a huge wake-up call" for the party.
"The local GOP does nothing to distance itself from Trump," he said. "We really need a serious restart with Republicans not currently involved locally. They are out there, but they won't join with the same 75 people who are active."
---
---
In addition, he said, the party will never be successful again locally without a genuine outreach to African Americans.
"I know African American Republicans, but they won't get near the current party," he said.
And why should they? When Republicans at the state and federal levels pursue one regressive policy after another.
When they are in hostile denial about this country's history of systemic racism and are banning any mention of it in schools.
When Republicans keep demonizing transgender individuals, immigrants and every other person of color.
---
---
When they keep expanding gun rights and viewing legitimate movements such as Black Lives Matter as threatening to white residents.
And when Republicans, mostly older white men, have effectively outlawed abortion and taken away a woman's right to make her own healthcare and family planning decisions.
What's worse, Republicans at the state level are perfectly content with the party's current direction. They control the governor's office, both houses of the state legislature, both U.S. Senate seats and all but one of the nine U.S. House seats.
They couldn't care less about Shelby County or the party's fortunes here. And local GOP leaders are unwilling — or too timid — to push back.
As a result, most Shelby County voters have correctly concluded that the term moderate Republican no longer exists in our county and state. And they are through giving their support to a party that treats them as less than.
---
---
Thursday's election outcome also means that over the last 60 years, the local Republican Party has gone full circle.
Prior to the early 1960s, the party had no clout countywide thanks to the longtime dominance of political boss Edward H. Crump — a dominance that continued even after his death in 1954.
After young, forward-thinking white Republicans, including Lewis Donelson, Harry Wellford and others, seized control of the party in 1964, the GOP started winning local elections. And eventually, Republicans gained control of almost all countywide offices.
Now the party is back where it started in the early '60s — on the outside of countywide offices looking in.
And yet, it was not the powerful Democratic machine politics of a Boss Crump or a Harold Ford Sr. that meant the difference Thursday. It was a unified, grassroots effort by voters to send a message to a Republican Party that has lost its way.
---
---
So, well-meaning local Republicans can do all the soul searching and self-analyzing they please. They are still joined at the hip with the political extremists in their party.
Local voters who for now are powerless to influence statewide elections are flexing their muscle where they can.
And that's bad news for Shelby Republicans who have now become an afterthought.
Otis Sanford on demand
Never miss an article. Sign up to receive Otis Sanford's stories as they're published.
Enter your e-mail address
---