Memphis economy gaining traction, but buy-in isn't universal
Tennessee economic development chief Bob Rolfe sees Memphis headed in the right direction, though the state could be doing more to help in key areas of job retention and small business growth.
A day after announcements that could bring more than 2,200 office jobs to Downtown Memphis, Rolfe promised a Greater Memphis Chamber audience that more developments are on the horizon.
"The short, short, short answer is, your city and your county (are) in a great place, and we will be back with additional announcements," Rolfe said.
"Unfortunately, we're under NDAs (non-disclosure agreements), so I'm not able to talk about. I'd love to throw up on the overhead what the pipeline looks like. You would say 'Wow.'"
Rolfe, whose two years as Tennessee commissioner of Economic and Community Development span two administrations, conceded the state has lacked a strategy to save Memphis jobs from cross-border poaching.
But he credited a spirit of cooperation among Memphis and Shelby County public and private sectors with setting the table for three significant office relocations to Downtown Memphis in three months – FedEx Logistics, Indigo Ag and Mimeo. He suggested local public incentives are more important than state cash in getting deals done.
---
WAYNE RISHER: FedEx Logistics announces headquarters at Gibson Guitar building
---
Rolfe was a panelist, along with Cushman Wakefield Commercial Advisors president and chief executive Larry Jensen, on the Chamber's State of the Economy program. It was moderated by Waddell & Associates chief investment strategist David Waddell.
Waddell said the Memphis metro area's economy is growing slowly, about 2 percent or half the national average in 2017, and personal income lags the national average significantly.
On the plus side, 658,000 people in the civilian labor market is a record high, and 3.8 percent unemployment is the lowest since 2001. Average hourly earnings were up 6 percent in 2018 compared to 3.3 percent nationally, Waddell said.
---
TOM BAILEY: Indigo Ag bringing 700 jobs to Downtown Memphis
---
Jensen said Memphis has $19 billion in projects planned, underway or completed since 2014, but he said it's still challenging to win over the community's naysayers.
Jensen agreed with other speakers that economic investment needs to be spread more evenly across the city, and that the community must continue to emphasize improved early childhood education.
Jensen said the collective psyche of Memphis in recent years has gone from "whining" to "yeah, but" to "hmm, oh!"
"You know where I think need to get? 'Oh, wow!'"
"We have to do everything we can to change the trajectory, and I really believe we are somewhere between the 'hmm, oh' and the 'oh, wow!'" Jensen said.
Waddell added, "One of the things to consider is, it is a cultural conversation as well. We have to believe we can grow, we have to want to grow. We have to get that economic confidence. Maybe that's what we're seeing in the statistics…we're seeing the confidence rise."
Rolfe told a Chamber audience of nearly 300 people that private capital is doing its job to expand the Memphis economy, while public incentives are crucial for offsetting companies' startup, relocation and recruiting costs.
---
MICHELLE CORBET: Memphis attracts Mimeo corporate HQ, 'family-waged' jobs
---
"I think Memphis probably has the toughest position in our state, and I say that because it's about net new jobs for Tennessee," Rolfe said.
"You are right across the border from a couple of competing states, one being Mississippi. One of the challenges, we have not, I think, successfully developed is a retention strategy, and that's just simply because Governor Haslam wanted to focus on bringing new companies or expanding companies," Rolfe said.
"Whether we like it or not, whether it's corporate welfare, whether it's giveaway dollars, at the end of the day, we must be willing to commit the financial resources to recruit these companies," Rolfe said.
Rolfe said site selection consultants help companies get the best deal, pitting Tennessee against Mississippi, Alabama, South Carolina, Georgia, Kentucky.
"At the state, we have some resources to create cash incentives. At the end of the day, though, it is all about the local community and what the local community will come to the table with. I can promise you state incentives are not going to win the day," Rolfe said.
"With Governor (Bill) Lee, he is committed to making sure Memphis enjoys the same economic success that other parts of the state are enjoying," Rolfe added.
Lee said Tuesday a state incentive package to attract FedEx Logistics to Downtown Memphis was still being put together, but he said it would include clawback language to protect taxpayers' investment.
FedEx Logistics is bringing about 680 workers to a Downtown headquarters in the former Gibson Guitar factory over three years, including about 350 jobs that are new to Tennessee. Also Tuesday, the Gibson building's owner announced plans for a $250 million mixed-use development that could handle up to 1,500 new office workers.
The Chamber audience included many small business owners, and Waddell noted small business produces a majority of job growth. He asked Rolfe about state plans to invest in entrepreneurial activity.
"We've been working hard in this community to stimulate our entrepreneurial sector," Waddell said. "Year over year Memphis saw 12 percent growth in business filings, Tennessee saw 10 percent and Nashville saw 9 percent. I couldn't resist, but something here is happening because of the Epicenter," Waddell said.
---
"When I look at Memphis and what goes on here, you're miles ahead of Nashville and the other large urban communities."
Bob Rolfe, Tennessee economic development chief

---
Epicenter is supporting a Chamber goal of creating 1,000 entrepreneurs in 10 years. Epicenter is leading an effort to raise a $100 million venture capital fund to spur startup and early-stage businesses.
Rolfe said, "We have some small initiatives. Is there enough funding from the General Assembly and the governor? Probably not." The state funds entrepreneurial activity through a public-private partnership, Launch Tennessee.
TNInvestCo, a $150 million program created under the administration of former Gov. Phil Bredesen, "had a very poor track record," Rolfe said. "There's that hangover, and that has probably precluded the state from saying we're all in from an entrepreneurial perspective. When I look at Memphis and what goes on here, you're miles ahead of Nashville and the other large urban communities," Rolfe said.
"I wish the cavalry was here and we had a whole host of great new initiatives," Rolfe added. He noted Launch Tennessee has new leadership, CEO Margaret Dolan, "and I think she will do a really good job building on the successes of the last six years of Charlie Brock."
"I've encouraged Margaret and her team … we have a new governor and ladies, and gentlemen, when you have a new governor everything's different. Not bad. Directionally, we're going to the same place. Their learning curve is brand new. So I've encouraged our Launch Tennessee team to please be patient," Rolfe said.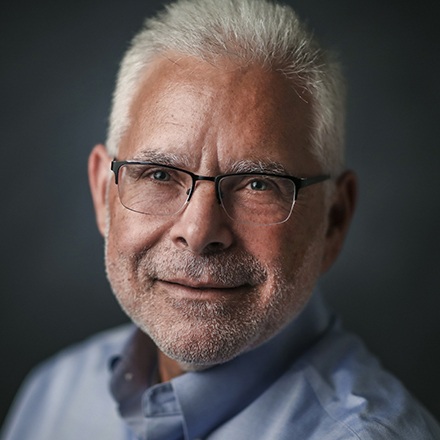 Wayne Risher
Business news reporter, 42-year veteran of print journalism, 34-year resident of Memphis, University of Georgia alumnus and proud father and spouse of University of Memphis graduates.
---