Shelby County expungement practices questioned by Tennessee Supreme Court
The Tennessee Supreme Court has given Shelby County General Sessions Clerk Ed Stanton Jr. 30 days to submit policies and procedures on how his office handles expungement filings after his staff failed to handle a case properly. 
The high court on Feb. 6 ordered Stanton and his staff to come to Nashville to explain why his office ignored several court orders from the justices regarding the expungement case of Memphis resident Marcus Deangelo Lee.
Lee filed a petition with the court in 2015 regarding the expungement of his criminal record. Lee contended he paid the outstanding court costs and asked the Shelby County clerk's office to provide proof of his expungement. He said the office failed to do so, telling him he needed an attorney to file the expungement – a fact that is incorrect, Travis Green, the chief administrative officer for County General Session Court, conceded to the justices.
He said requiring an attorney was the practice based on tradition, "but I can tell you that as of this day, that is no longer our policy."
Green said the court completed 26,000 expungements last year.
The court then questioned Stanton and his staff about a compliance order signed by Shelby County General Sessions Criminal Court Judge Chris Turner that was supposed to provide the high court proof of Lee's expungement.
"Judge Turner could not have known anything about this (case) unless he was told by a member of the clerk's office or perhaps the Shelby County attorney or the state attorney general, so who went to him?" Justice Cornelia Clark asked Stanton and his staff.  
Stanton said it was the state attorney general's office.
Before he could continue, Zachary Hinkle, an assistant attorney general for Tennessee Attorney General Herbert Slatery's office, stepped to the podium and explained he asked Judge Turner to sign the compliance order about Lee's expungement.
He said a copy of Lee's expungement was not available because the original had been shredded by the clerk's office. Under state law, after an expungement is issued, the clerk shreds the original after 60 days.
Copies of the expungement then are sent to the Tennessee Bureau of Investigation, the Shelby County Sheriff's Office record and identification office. Also, a copy is sent by certified mail to the defendant.
The copies sent to law enforcement are released only to other law enforcement, Hinkle said. 
"So, I drafted this order. One of my colleagues who works in Shelby County asked the judge, with a copy of the court's order instructing us to obtain other proof of expunction, and this is basically the last road we had," Hinkle said. 
The explanation did not sit well with the justices, who questioned whether Hinkle reached out to the Tennessee Bureau of Investigation for a copy of the expungement.
"They (TBI) reviewed Lee's information in their database and said this was not in there, potentially because it was a juvenile charge," Hinkle said.
"Maybe because there was never one in there," Clark responded. "That order you drafted certifies something that actually nobody knows to be the truth."
Supreme Court Justice Holly Kirby asked Stanton and his staff whether other residents were being given incorrect information about expungements. 
"I have been an appellate judge for almost 25 years," Kirby said. "Never, ever have I seen the highest court in the land bring somebody up, the elected clerk, because of the court's concern that there may be a pattern or practice of inappropriate rejection and treatment of people who seek to file."
She added, "So, I want you to understand we're asking detailed questions about this particular matter ... the concerns we have are quite broad about how the citizens of Shelby County are being treated by the clerk's office. I hope that all of you understand that those are our concerns, and especially you, Mr. Stanton, as the elected official, the buck stops with you."
Stanton agreed and told the court he was unaware until January of Lee's expungement case and that his office had not complied with the court's repeated orders to do so in the matter. He told the court that a clerk, who he said left his office in May, handled the Lee case.
"I will apologize to the court," Stanton said. "It has been less than two weeks ago when I found out about this. I declared then and gave specific directions that if anybody comes up to our office or we receive any correspondence in the mail, I don't care if it is on a cardboard box, we're filing it. We will let the courts decide if they are proper or improper."
He added his office's policies regarding court filings, including expungements, were "antiquated and outdated," but he vowed to the court his office – the largest clerk's office in the state, with 160 employees and five locations – would do better.
"I am sure you will have something in your hands that will be acceptable in 30 days," Stanton said.
Stanton later said by email his office is continuing to work toward compliance with the court. 
"The Shelby County General Sessions Court Clerk's office is continuing to work, at the direction of the County Attorney's Office, to ensure full compliance with the Court's order," Stanton wrote.
"While our office has remained committed to co-sponsoring several expungement clinics throughout the community and has processed over 26,000 expungements in 2018, any one individual who has had their expungements rights delayed is one too many and unacceptable. To ensure incidents such as this do not occur in the future, additional procedural protocols and safeguards are being implemented."
He said Lee's record has been expunged and his office has  completed the court's order in the case.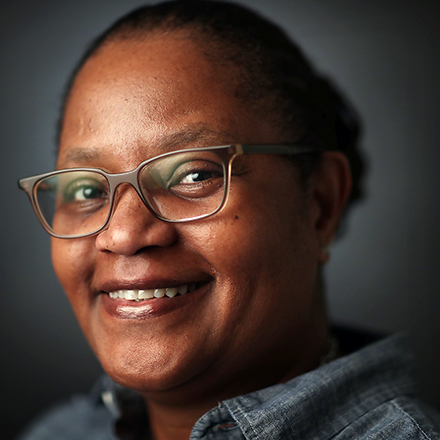 Yolanda Jones
Yolanda Jones covers criminal justice issues and general assignment news for The Daily Memphian. She previously was a reporter at The Commercial Appeal.
---