Diverse coalition backs easier restoration of felon voting rights
Matthew Charles admits he made a lot of bad moves in the early 1990s, decisions that led to more than two decades in jail for felony cocaine trafficking convictions that cost him his civil rights, among them the right to vote.
Now, he's playing a key role in helping felons who serve their sentences find an easier path toward voter restoration by working to reform state laws.
A coalition called Secure Democracy contends more than 8 percent of the state's total voting age population is "disenfranchised by the onerous restoration process," even though they've completed sentence and parole or probation. It points to a new report showing fewer than 500 Tennesseans have had their voting rights restored in the past 25 years, even though 320,000 are eligible.
Not only are Tennessee's voter restoration laws "antiquated," Charles said, they place numerous "hurdles" in the way of ex-cons, deterring them "from even trying to get their voting rights established back."
"Americans believe in second chances. Christians believe in second chances. And as President Trump's guest at the State of the Union, I know he believes in second chances," Charles said. "But an integral part of our system of giving second chances to formerly incarcerated people – restoring a person's right to vote – remains broken."
Charles this week joined the coalition's legislative roundtable with Republican lawmakers and leaders from a wide range of groups, such as the typically conservative Americans for Prosperity-Tennessee, the liberal ACLU-Tennessee, Equity Alliance and Project Return, to back passage of legislation designed to streamline the process for restoring those rights.
One day while sitting in a Clarksville jail, he changed his path and started leading a "Christ-like life." He was released in 2016 when cocaine laws changed, then was sent back when prosecutors claimed his release was an error. But the case drew national attention and a national campaign petitioning President Donald Trump and Congress for passage of the First Step Act, based on his story.
Senate Bill 589, sponsored by Sen. Steve Dickerson, a Nashville Republican, and House Bill 547 by Rep. Michael Curcio, a Dickson Republican, would remove numerous barriers to the restoration of felons' voting rights, largely by enabling them to regain the vote even if they continue to owe fines, court fees and child support payments.
"We just felt like it was an injustice to couple those fees with restoring the right to vote," said Curcio, who notes Tennessee is the only state in the nation to tie child support to voter restoration.
Dickerson agreed, saying: "I don't think that's appropriate in any circumstance" to put "financial barriers" in the way of restoring a person's right to vote.
Senate Minority Chairman Raumesh Akbari, a Memphis Democrat, said she will support the legislation in place of a bill she is sponsoring to expedite the process.
Tori Venable, state director of AFP-Tennessee, pointed out "true second chances come with restored dignity and rights," and notes the voter restoration process "should not be an undue burden on citizens."
The Dickerson-Curcio legislation would still prohibit people from regaining voter rights if convicted of first-degree murder, aggravated rape, treason or voter fraud. But a person who received a pardon restoring full citizenship rights would be able to petition immediately for voting rights.
The inability to pay civil or criminal penalties and outstanding child support would not stop those released from prison from being able to apply for voting rights, according to the legislation.
People convicted of infamous crimes who regain their voter eligibility would be issued a certificate of voting rights restoration, which they would be able to turn in to the administrator of elections where they're eligible to vote.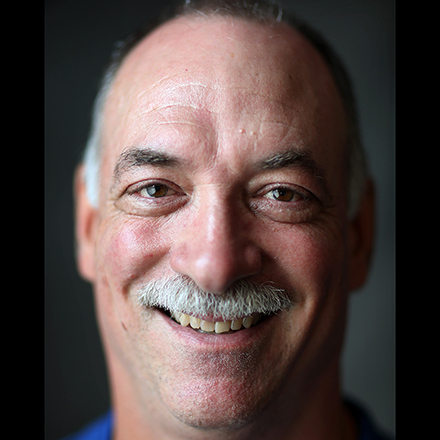 Sam Stockard
Sam Stockard is a Nashville-based reporter with more than 30 years of journalism experience as a writer, editor and columnist covering the state Legislature and Tennessee politics for The Daily Memphian.
---