Tennessee elections coordinator rules out instant-runoff voting for 2019 Memphis elections
Tennessee Elections Coordinator Mark Goins ruled Friday the Shelby County Election Commission cannot use instant-runoff voting in this October's city of Memphis elections. 
The ruling comes three months after a referendum in which voters approved keeping the system in place. IRV allows voters to rank Memphis City Council candidates in order of preference instead of choosing just one candidate.
The memorandum opinion and final declaratory order by Goins concludes the election commission "cannot legally implement a process for redistributing and allocating votes using a system of ranking candidates to determine an instant runoff winner for elections in the city of Memphis under mandates of current laws adopted by the General Assembly."
"Even if instant-runoff voting were authorized by state law, questions remain whether the proposed procedures would comply with Article 2, Section 7 of Memphis City Charter, although the coordinator cannot authoritatively interpret the charter," Goins ruled.
The 2008 charter provision Goins cited requires that IRV be implemented "consistent with the mandates of federal and state law, and all applicable court decisions." It also requires IRV to "go into effect prior to the next municipal election unless the Election Commission certifies that voting machine limitations made its implementation in time for that election unfeasible."
Instant-runoff voting has never been used in a city election.
Goins ruled in a motion filed by the election commission before an administrative judge. The judge, Rob Wilson, ruled on procedural matters with Goins making the decision.
Goins' formal order matches what he advised the election commission in a September 2017 directive. The state elections coordinator's directives are considered the final word for election commissions unless or until they are challenged in court and overruled.
Shortly after becoming Shelby County Elections Administrator in 2017, Linda Phillips told the commission she had found a way to implement IRV on the county's current touch-screen voting machines by lining up the same council race three times across the screen – allowing the first preference in the listing on the left of the screen, the second choice in the center, and the third in the listing to the right.
---
BILL DRIES: 2018 elections offer surprises, confirmations and plenty of litigation
---
In his ruling Friday, Goins noted the IRV charter provision doesn't limit voters to ranking just three candidates in a single race. Though he declined to interpret the charter provision, he noted "there is not authority for the SCEC to limit the ranking of candidates to three."
"If the city of Memphis adopted an ordinance allowing voters to rank four candidates in the IRV process, then the AccuVote TSX DRE could not be used," he added.
His larger point is that the city hasn't put policies in place for using instant-runoff voting.
Those include "how to treat over-votes … how to treat skipped rankings … how to treat under votes … how to treat single-shot voting, known as bullet voting … how many rankings to use … and what happens if there is not a majority winner after the rounds of counting are complete."
---
BILL DRIES: Path to new voting machines gets longer with special elections
---
Another city charter provision establishes runoff provisions that since 1995 have applied only to races for the seven single-member City Council districts. In those races where no candidate gets a majority of the votes, the charter provision calls for a later separate runoff election between the two candidates who received the most votes.
That provision appears to be in conflict with the 2008 IRV charter amendment. Goins did not address it formally in Friday's order, other than to say he no longer believes the state law governing runoff election provisions applies to the city of Memphis.
In 2018, city voters rejected a charter change question the council put on the ballot that would have repealed instant-runoff voting. The same voters also rejected a ballot question that would have eliminated the runoff provision.
Goins' decision dealt only with whether state law allows the election commission to implement IRV.
The election commission can file a petition asking Goins to reconsider by March 4, and he would have 20 days to decide. If Goins chose not to take any action during that period, it would be considered a denial, and any denial could be appealed by April 16. The election commission could also appeal with a filing in Chancery Court in either Shelby County or Davidson County no later than April 16.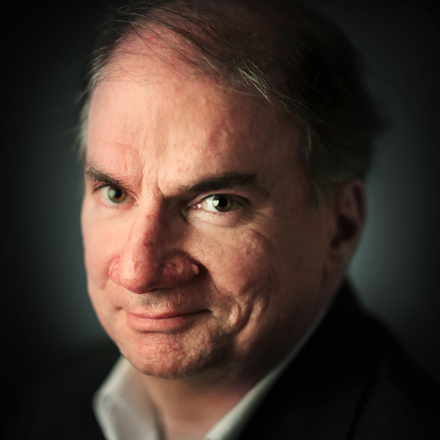 Bill Dries
Bill Dries covers city government and politics. He is a native Memphian and has been a reporter for more than 40 years.
---