Lawmakers aware of fraud in states with vouchers, education savings accounts
Tennessee lawmakers say that if broader school choice options are offered, the Legislature would need to enact restrictions to avoid the kind of education savings account fraud seen in states where public-dollar vouchers are given to parents for homeschooling and private school enrollment.
Reports from across the nation show situations in which private-school officials and parents spent voucher money for items unrelated to education. Cards were used at beauty supply stores, sporting good shops and for computer tech support, in addition to trying to withdraw cash, which was not allowed.
"Absolutely, that's one of my concerns," said Rep. Mark White, a Memphis Republican who chairs the House Education Committee.
The Arizona Republic found many parents there put voucher funds into college-savings accounts then sent their children to public schools, among other fraudulent activity, all amid lax oversight. The Phoenix newspaper also reported the state investigated one case in which voucher funds were allegedly used to pay for an abortion after it adopted an Empowerment Scholarship Account program in 2011.
Arizona voters rejected a 2018 referendum to expand the education accounts to make all public-school students eligible.
The Milwaukee Journal Sentinel reported in 2004 the principal of a private school used voucher payments to buy two Mercedes-Benz cars, then claimed they were a legitimate expense because he had invested his own money in the school.
The Wisconsin State Journal reported in 2014 the state paid $139 million over 10 years to schools it wound up removing from its voucher program for not following Wisconsin's financial reporting rules and other guidelines.
White said questions about how parents and private schools spend public dollars will have to be resolved in the legislation or he would have a "real issue" with the proposal.
"It's going to have to be really tight," he added, noting "accountability" through testing would have to be a big part of any legislation, if it is proposed.
Gov. Bill Lee's administration is holding open a bill enabling it to propose a "choice-school" program, but it hasn't filled in the details yet. Lee has been coy about his plans but has acknowledged he is interested in "school-choice" options for parents.
House Majority Leader William Lamberth, a Portland Republican who will carry the governor's legislative package, said the details around education savings accounts "or anything of that nature" are still being worked out but that something is likely to be presented in the next two weeks.
House Republican leaders said concerns about the potential for fraud in education savings accounts plan would be worked out in the committee system.
A Senate view
Vouchers – or opportunity scholarships, which in previous legislation were limited to low-income students in a pilot program proposed for Memphis – fell victim to opposition from a combination of rural and urban legislators.
Some urban Shelby County lawmakers raised concerns about using Memphis students for an experiment that could fail, while rural legislators feared the proverbial "camel's nose under the tent," a situation in which vouchers could spread to their districts and pull funds from local school systems.
Senate Minority Chairman Raumesh Akbari, a Memphis Democrat, said she hopes the proposal, if it surfaces, will affect the entire state rather than creating a pilot program in Memphis.
"If I saw any evidence that education savings accounts really helped move students forward, then, of course, I would have to be for it," she said. "But the life of a school student is quick … so we don't have time to experiment with something for four or five years and you have a potential generation of children that will be poorly educated."
Akbari noted she is aware of "rampant cases of fraud" in Arizona where funds have been used to buy items that could be for education but "really have a different purpose." Thus, from an accountability standpoint, she doesn't believe education savings are the right direction for Tennessee.
"I think it's just a way of having a voucher on a gift card, and it's something that we need to really think through," she said, especially in light of recent statistics showing students are not prepared to enter college.
Senate Majority Leader Jack Johnson also acknowledged he is aware of concerns raised about education voucher fraud in other states and said if the governor moves forward with education savings account legislation, "I'm confident that list of qualifying expenses that you could use the ESA dollars for would be quite specific and quite strict."
Johnson, a Franklin Republican, speculated parents would likely be required to keep documents showing how the money is spent and go through a review process.
"What that looks like exactly, I'm not sure. But it's a fair point, and it's something that people have brought to me," Johnson said. "But we do need to have a way to make sure that they are being used, in fact, for qualifying education-related expenses."
The Lee Administration, though, could stick with education initiatives focusing on vocational and technical education during his first year and avoid a fight with the Legislature that could leave it with a loss at the outset of his term.
The governor and his cabinet and staff are still discussing the types of initiatives they will bring this year and whether they have the General Assembly's support, Johnson said. Bills filed this year can be held until 2020, the second year of the 111th session.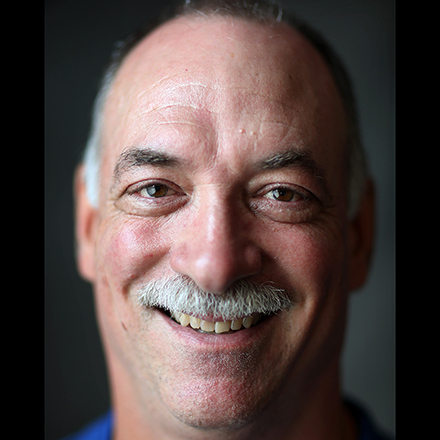 Sam Stockard
Sam Stockard is a Nashville-based reporter with more than 30 years of journalism experience as a writer, editor and columnist covering the state Legislature and Tennessee politics for The Daily Memphian.
---