Rookie Earned Respect: Dillon Brooks Grew Up Fast
The best moment of your rookie season and the worst? This is the question before the Grizzlies' Dillon Brooks and he goes straight to his personal tire fire.
"Scoring 0 at The Garden," he says. "I remember that like it was yesterday. I wanted to show out at The Garden, everybody does, and I got a donut and Courtney Lee had like 25."
December 6, 2017. Knicks 99, Grizzlies 88. Brooks was indeed shut out, missing the two shots he took, but managing three rebounds, two assists and a steal. So, his whole stat line was not a zero. He doesn't bother to mention that. Lee, for the record, scored 24.
But the particulars are irrelevant now. What stands out is that Brooks remembered this game, one of 16 losses in a 17-game stretch in a season that saw David Fizdale fired early and the Grizzlies finish with a 22-60 record.
Brooks arrived at training camp a year ago as a second-round draft pick out of Oregon. A 6-foot-6, 220-pound 2/3 tweener he might have played less had the season gone differently: If Mike Conley hadn't been hurt. If Wayne Selden hadn't been hurt. If Chandler Parsons hadn't been hurt. If Tyreke Evans hadn't been shut down. If Ben McLemore hadn't been a bust.
Instead, he and Marc Gasol were the constants. Brooks was the only Grizzly to play all 82 games. Only Gasol played more minutes.
Brooks bounced into the training camp last year unsure of what to expect, but seeing smiling faces and hearing talk, and feeling the hope, of an anticipated eighth straight playoff appearance.
"Three months later you're walking into a locker room and it's really dead, not a lot of people in there," Brooks says. "Just a different mood. You can feel that. And it's hard to get back to winning when the aura's all changed and guys disperse and there's no chemistry. Guys are out there … just playing."
It was the basketball equivalent of a broken family. And sometimes in broken families, young people have to step forward before their time.
And so it was for Dillon Brooks. By the numbers, his season was solid for a rookie but short of spectacular: 11 points per game, 3.1 rebounds, 1.6 assists, 35.6 percent shooting from 3-point range and a player efficiency rating of 9.8 – far below the league average of 15 and miles from James Harden's NBA-best 29.8.
Adversity, of course, can be an uncomfortable conduit to growth. Maybe even a fast track, albeit with bumps, bruises and lessons along the way.  
"It was blessing for him to get those opportunities, really mature, kind of carry a team in a way there at the end of the year," says Parsons. "He's strong, he's physical and I think what got him on the court in the first place was doing all the right things – playing hard, cutting, running the floor, playing defense.
"He's got a great future."
Much as Shane Battier once did as a young Grizzly, Brooks often drew the opposing team's best offensive perimeter player. The first hurdle in that is accepting, but not being afraid of the truth, that you will be scored on. And that perhaps there will a highlight – or three -- showing some superstar knocking down a shot in your face or just flat-out schooling you on the way to the rim.
Can you take it? Can you get back up and defend the next play, and the one after that, and on and on and on when the superstar keeps coming and, by the way, getting all the calls?
Brooks' answer: "It's just can you focus on the game plan? Can you focus on making James Harden go right every time? Or if there's a screen coming, body-up and not let him reach at the screen. That's what's so different about the NBA, it's all about the details and figuring out how I can be so solid on my man and not create any big mistakes so Coach gotta take me out."
This training camp, Brooks is part of a crowded competition at shooting guard and small forward – not that position designations mean much in today's NBA. The bottom line is among perimeter players on this roster not named Mike Conley the minutes will have to be earned and re-earned. Coach J.B. Bickerstaff will always have another option if the one before him is not producing.
That said, Brooks came off the bench the first eight games of the season then started 74 in a row. He proved himself on defense and increasingly showed what he could do on offense, like when he went for a career-high 36 points in the season's last game at Oklahoma City.
"Scoring different ways, going against one of the best two-way players in the game in Paul George and it was a game they were still fighting for seeding," Brooks says.
But Brooks gets it, too. His defense is first. Conley and Gasol are the primary scorers. He's just a kid, still only 22, and refers to Gasol and Conley as "Grandpas." He can do this because he has a strong relationship with both.
Conley played mentor-in-his ear throughout his rookie season. Gasol invited Brooks to the summer charity basketball game he put on with brother Pau.
"It meant a lot," Brooks says. "I was shocked. He could have chosen anybody, could have chose Mike, but he chose me and I was ecstatic. Him and me got to hang out.
"He still owes me a Spanish dish I didn't get in Spain," Brooks adds. "You ever heard of paella? It's like a rice dish with chicken. He said he's gonna make it for me during the year. So, I'm expecting that."
Marc Gasol cooking for a second-year NBA player?
As compliments go, they don't come much higher than that.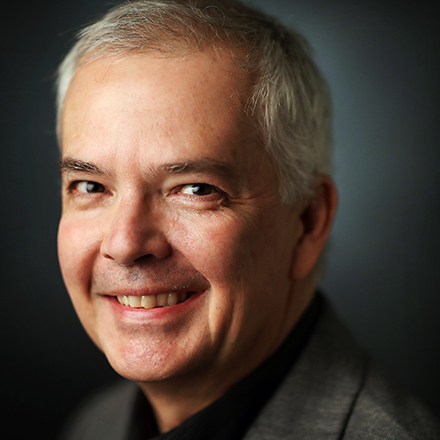 Don Wade
Don Wade has covered Memphis sports since 1998, voted on Baseball's Hall of Fame and the Heisman Trophy, and remains stunned his Kansas City Royals won a second World Series in his lifetime.
---