Vote on MLGW rate hike mixes with talk of TVA split
Memphis City Council members will try again Tuesday to make a final decision on Memphis Light, Gas and Water Division's rate hikes in an atmosphere that has come to also include questions about the future of the utility's 80-year relationship with the Tennessee Valley Authority.
The council is expected to vote Tuesday on a set of electric, gas and water rate hikes that would raise the average monthly residential utility bill 10.5 percent over five years.
The body of 13 voted down an earlier version by MLGW president and CEO J.T. Young that would have limited the rate hikes to two of the five years. Following that, he proposed several options, including smaller percentage annual rate hikes across four of the five years with no rate hikes in calendar year 2019.
The vote comes a year to the month after the council rejected multiyear rate hikes proposed by Young's predecessor, Jerry Collins, in favor of a single-year hike of 2 percent.
Collins' goal in the earlier proposal was the same as Young's – to fund an update of utility infrastructure specifically aimed at reducing non-weather-related power outages.
Young's goal is to finance $737 million in infrastructure across all three divisions over the next five years. With council approval, he would go to the market with $75 million in bonds to begin work in calendar 2019.
Council members urged Young to better explain the proposal to citizens when they delayed a vote on the rate hikes two weeks ago. Young and utility officials will talk to council members about the public's reaction at a 2:15 p.m. committee session before the full council meets at its voting session.
---
BILL DRIES: Council delays action on MLGW rate hikes as utility takes case to the public
---
What the discussion has that wasn't present a year ago are two groups pushing for MLGW to consider breaking its historic ties with TVA. Those ties date back to the 1930s and a very public and political crusade by political boss E.H. Crump for publicly owned utilities.
Nuclear Development LLC and Friends of the Earth each want MLGW to consider buying its electricity from other wholesalers or providers at what each contends would be lower rates or comparable rates to what TVA charges MLGW – TVA's largest customer.
Former Memphis Light, Gas and Water president and CEO Herman Morris, who is working with Friends of the Earth, says the utility looked at breaking from TVA during his tenure in the 1990s.
"It's a serious discussion and ought to be examined closely," Morris said last week. "But even when I was president, we had the desire to get other options besides TVA."
Those options never got very far, but Friends of the Earth and Nuclear Development say times have changed.
"It's pretty clear the market out there is poised and ready," Morris said. "Utility decisions are made almost generationally. You don't look at the next five years. You've got to look at the next generation. That's kind of the life span on the infrastructure."
TVA president Bill Johnson, during a visit to the city last month, said the ongoing discussion about the MLGW-TVA relationship is drawing a lot of attention in the industry.
---
BILL DRIES: Outgoing TVA president touts authority's role in Memphis economic development
---
"I think everybody in the business looks at this with some frequency: Are we doing the best thing we can for our customers?" Johnson said after speaking at the Memphis Rotary Club. "This is certainly the most visible and pronounced example. … This is certainly the biggest event we've seen."
Johnson has said he doesn't want to publicly contemplate such a split or what the terms might be. And he has defended TVA's rates to MLGW.
TVA chief financial officer John Thomas told The Daily Memphian earlier this month, "We believe the integrated public power model with TVA and local power companies like MLGW is really the best model."
"Fundamental to this is you have to look at the fixed cost and the variable cost," he added.
Young, meanwhile, is trying to keep the issue of infrastructure needs and the resulting rate hikes separate from the idea of at least looking at severing ties or changing MLGW's relationship with TVA.
A break in the 80-year agreement requires giving TVA a five-year advance notice.
Nuclear Development LLC is in federal court trying to buy TVA's Bellefonte Nuclear Plant in Hollywood, Alabama, and wants an agreement to supply some but not all of MLGW's electric load with power from the nuclear plant. Nuclear Development also is pushing for a more immediate move by MLGW to buy its electricity from Midcontinent Independent System Operator, or MISO, a power provider with a hub in Little Rock.
Friends of the Earth wants MLGW to either buy electricity elsewhere, probably dominated by gas-fired generating plants, or to get directly into the business of generating its own electricity. Beyond that, the two groups differ greatly, especially on the feasibility of opening the mothballed nuclear power plant.
Friends of the Earth commissioned a study released Monday by The Brattle Group, an economic and regulatory consultant in Boston, that shows hundreds of millions of dollars in potential wholesale electric savings to MLGW with a move to generate its own electricity or buy from someone other than TVA.
---
BILL DRIES: New study lays out path to MLGW cutting historic ties to TVA
---
The study includes a scenario for a switch from TVA to other electric providers that would not require building a new transmission system for the power. Friends of the Earth also hopes renewable power options, such as solar and wind, would become part of the mix in future years as they become more affordable and more competitive with gas-fired generation.
A study by GDS Associates Inc. of Marietta, Georgia, released by MLGW earlier this month also showed the potential for the same savings in the wholesale cost. The GDS study was the result of a nonbinding letter of intent between MLGW and Nuclear Development LLC agreed to by Collins.
Young said this month that the study will lead him to propose the utility board approve pursuing a more detailed study – an integrated resources plan – that would look at not only the energy cost but also the cost of a new transmission system and other factors. Developing that more detailed plan could take a year, by Young's estimate.
---
BILL DRIES: MLGW to take closer look at alternative electricity providers
---
Andrew Hall with ACES, a national energy management firm headquartered in Carmel, Indiana, was among those at the MLGW board's Feb. 1 meeting to hear GDS' presentation.
"To me, the biggest challenge is putting an all-in cost for these other scenarios … so you can actually do an apples-to-apples comparison – that, I think, is key," he said later.
If MLGW began putting together a structure to replace TVA as its wholesale supplier of electric power, ACES would probably be among the companies offering to work on the transition.
"If you look in the news now, you will see there are a lot of people at least understanding their options," Hall said. "I think it's just people have been complacent, now they realize there are more options."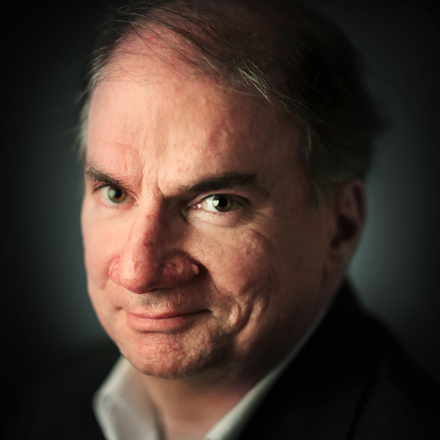 Bill Dries
Bill Dries covers city government and politics. He is a native Memphian and has been a reporter for more than 40 years.
---