Whitehaven junior guard Matthew Murrell continues making a name for himself
The showdown for the 16-AAA district title came down to the closing seconds – the nation's top recruit against one of the top juniors in the city. James Wiseman of East with the ball and a chance to tie Whitehaven with a 3-pointer.
Standing between the 7-foot-1 Wiseman, a Memphis signee, and the game-winning shot, a 6-foot-4 guard for the Tigers. Matthew Murrell was giving up a year of experience and more than a half-foot of height.
Despite the difference, the smaller Murrell crowded Wiseman at the top of the key, suffocated the big man as Wiseman launched a shot that was off the mark, giving the Tigers a 58-55 victory and Whitehaven's first win over East in the last 10 matchups between the schools.
This year, the local focus has been on Wiseman because of his vaunted reputation across the nation and the recruiting battle that eventually landed the East senior headed to the University of Memphis and coach Penny Hardaway.
Next year, Murrell could be the one getting similar attention. And local basketball fans are hoping the result is the same – with Murrell donning Tiger blue and following Wiseman to Memphis.
Memphis Tiger blue could be seen throughout Central High School last Friday. Fans filed in to see Wiseman, who is signed with the Tigers, but also Matthew who is being recruited heavily by head coach Penny Hardaway. Memphis has even brought him in to visit during the 77-57 win over UCF in January.
Whitehaven coach Faragi Phillips, appearing on 92.9 ESPN's Jason and John Show Monday said "it's going to be hard to get him out of Memphis." Other schools like Iowa State, North Carolina State, Ole Miss and Tennessee are recruiting the four-star guard heavily. New schools are showing up weekly. Tulane head coach Mike Dunleavy in town in advance of the Green Wave's game against Memphis will visit the Murrell family Tuesday for the first time.
"He's got a good relationship with Penny," Matthew's father, Carl, said. "Him and Penny talk. They're coming. It's going to be tough. Oklahoma State is starting to call. Auburn is calling a lot now. They've been to two of his games. They may be here Saturday to see him."
Some of the reason for the growing interest in the younger Murrell was proven in the battle against East and Wiseman for the district title. Matthew had traded punches with the nation's No. 1 class of 2019 prospect the entire fourth quarter. Two of the city's youngest stars were pitted against one another like two prize fighters in one possession that would determine the outcome of the game. 
After Wiseman's miss, Whitehaven was able to celebrate the district title. It wasn't just high-flying dunks, even though Murrell tried to dunk on both Wiseman and Malcolm Dandridge at different points, but slashing layups and 3-pointers for Matthew. Defensively, he flew around the floor guarding several different positions and creating turnovers the Tigers turned into points.
"I knew that coach Phillips had him prepared for the moment," Carl Murrell said. "Matthew usually draws the assignment of guarding the other team's best player. Now, I didn't think he'd guard James, but I think coach Phillips wanted to put someone out there who was a little quicker."
Phillips added: "He's finally experiencing what it means to be the other team's best player and have the other team's best defender take him out of what we're trying to do. I think he came through for us. It's a great opportunity to feel what this environs meant is like. He made plays at the right opportunity and time."
Now, the recruiting pressure continues, and will continue until Murrell decides where he will play college ball. Carl Murrell has his preferences. He's a lifelong Tigers fan who dreams of his son playing in the FedExForum one day
"I'm a Memphis fan," Carl said. "It would be good to have him stay at home and play for the hometown team. But what me and his mom are doing right now, we're trying to let Matthew see what he likes. It would be a dream come true for me."
Ultimately though, it's Matthew's decision and the family will let the player weigh his options.. Nothing is set in stone.
In the meantime, Matthew's focus shifts to winning regional and state titles for Whitehaven. The Tigers  made it to the state title game last year, but were without Matthew due to an injury. It was challenging to watch from the bench while East won their third straight gold ball over his team.
"It's nice," Matthew said. "Because you know last year I had to sit there and watch my team play against (East). It hurt because I wanted to be on the floor and help them."
Whitehaven could run into East again down the stretch of tournament play. If so, Matthew will be prepared for whatever challenge that's ahead of him. Just like in the district final.
"He enjoyed the challenge," Carl said. "When we were riding home, he told me, 'Dad I wasn't going to let him hit three on me.'"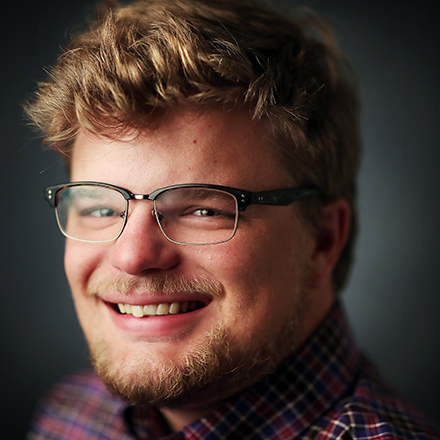 Jonah Jordan
Jonah Jordan was born and raised in Memphis, graduated from the University of Memphis and has covered the Memphis Tigers for three years. When he's not writing, he enjoys golfing and eating barbecue.
---