Mound City sharecropper houses invite visitors to explore area's rural roots
Thirteen minutes from Main Street, Memphis, a centuries-old Indian mound rises above washboard-flat crop land in the old farm settlement of Mound City, Arkansas.
Overlooking the time-worn route of the Trail of Tears and Spanish settlers' Esperanza Trail and acres of fertile farmland, it provides a bird's-eye view of Charlie and Emily Lowrance's growing hospitality business.
The Memphis couple has converted the old farm's sharecropper houses into overnight rentals on Airbnb and other online platforms and repurposed the former Mound City commissary and grounds for event rentals. A corn maze is scheduled for October weekends starting Friday.
The Lowrances renovated the first two sharecropper houses and started renting them online two years ago at Airbnb and Vacation Rental by Owner (VRBO). Dubbed Mound City Delta Farm & Resort, the venture has grown to seven lodgings and is expanding into event rentals with a refurbished 1902 commissary and grounds.
" frameborder="0" allow="autoplay; encrypted-media" allowfullscreen>
The former general store and office structure retains its weathered tin roof, cypress board and batten exterior, beadboard-paneled interior and pine floors. Under previous ownership, it was used in the filming of "Great Balls of Fire."
The old Mound City settlement sits amid historic markers and mature hackberry and cottonwood trees, just west of a levee that protects West Memphis from the Mississippi River. Near the crossroads of Mound City, Military, Dacus Lake and Wheeler roads, it's a couple miles north of Interstate 40's first Arkansas exit west of Memphis.
Completing the rustic feel are a pumpkin patch, garden, bee hives, a pair of old silos and farm equipment parked around the farm's rusting storage sheds.
The picturesque site routinely draws uninvited photographers and sightseers who want to poke around the property, Charlie Lowrance said. But signs will soon go up distinguishing it from these types of abandoned farm structures that are fast vanishing from the countryside around Memphis.
The Lowrances have been working with Ben Fant at Memphis creative agency Farmhouse on branding, signs and other materials and an updated website.
Charlie Lowrance, 60, grew up in a farm family in the Driver community near Wilson, Arkansas. He first noticed the Mound City farm when he was a young man driving back roads on his trips to the city.
"I always admired the land, how well-kept it was, when I was driving through on my way to Memphis from Driver," he said.
The Lowrances bought 500 acres of farmland at Mound City six years ago, installed modern irrigation and rented it to growers of corn, soybeans, rice and wheat.
The property had previously been slated as part of a new residential community that wound up being built on a smaller scale.
The tract had five sharecropper or tenant houses, some of similar vintage as the commissary. A couple were occupied, and others apparently had been vacant since tenant farmers left decades ago. Lowrance found a 1919 newspaper covering cracks in the wall of one house.
"It looked like – well it was – a little farm community," Lowrance said. "I was hesitant to destroy that and clean it all up. I decided, what the heck, I'm just going to fix them up."
Lowrance said he explored the idea of short-term rentals and consulted with his high school classmate from Clarksdale, Mississippi, Guy Malvezzi. Malvezzi is an owner of the Shack Up Inn, a conversion of the former Hopson Plantation near Clarksdale.
Malvezzi came and looked at the property and "was very helpful and very encouraging to me, to take the first steps," Lowrance said.
The Lowrances renovated one house for overnight rental and another for a friend's real estate office, "just to see how they would be received. Based on the way it was received, we decided to fix the others up," Lowrance said. He added new units designed to look like the originals and plans to keep expanding, to perhaps 12 houses.
The houses typically accommodate four people and rent for about $150 a night.
"We knew we had to have visually appealing listings, so we prioritized having nice-looking spaces that would show well in pictures. Being a hot and humid part of the country, we also knew we had to have adequate air conditioning and heating so people would be comfortable," Lowrance said.
The rentals garner solid reviews on Airbnb and VRBO, like this one from a Michigan couple who are repeat customers: "I cannot say enough nice things about this family, their place and how much we appreciate everything they do to make their guest feel welcomed. When coming to Memphis, we will never stay anywhere else."
The property can be seen at visitmoundcity.com.
Lowrance said the rentals are about evenly split between tourists and people who are in the area on business, including some who stay weeks or months.
With the houses in strong demand, the Lowrances added a corn maze last fall. It was an image of the steamboat Sultana, a Union troop transport that caught fire and sank in the river north of Memphis at the close of the Civil War. The farm is about a half mile from where the boat sank, Lowrance said.
This year's maze will be a traditional design. Preparations were in progress last week for the maze and hayrides. The maze will cost $10 a person, free for under 2, and hayrides will be $8 a person for groups of eight or more.
The commissary was "sitting here about to fall in" before it was renovated inside and out, Lowrance said. It was put through a soft opening in the spring with a series of events including the spring picnic of a society of French wine aficionados.
The Mound City enterprise seems to fill a different niche than the growing number of hotels clustered along Interstates 40 and 55 in Arkansas.
West Memphis Convention & Tourism Bureau executive director Jim Jackson said it complements the nearby Mississippi River Regional Park, a network of bicycling and hiking trails developed between the interstates in association with the Big River Crossing.
"I would think it would be a positive, especially with the millennials or any travelers who want something different from the traditional hotel-motel situation," said Jackson. "To me, I applaud any new development in West Memphis. I'll support it all I can."
Marion Chamber of Commerce president Tracy Brick said, "We're happy for people to get over to this area and figure out what we have. We feel like it's healthy for us at this point. The interstate hotels are going after a different market."
In addition to the tourism business, the acreage remains a working farm.
Excess farmland is rented for crop production, and the Lowrances have a joint venture with Bobby Hanna to grow corn for stone-ground grits and corn meal sold under the Hanna Farms brand.
Lowrance said he's determined to preserve a slice of the Mid-South's rural roots.
"I'm not trying to transform it into something that it's not," Lowrance said. "I guess my goal is to create an authentic farm experience. I'm working my way toward that a little bit at a time."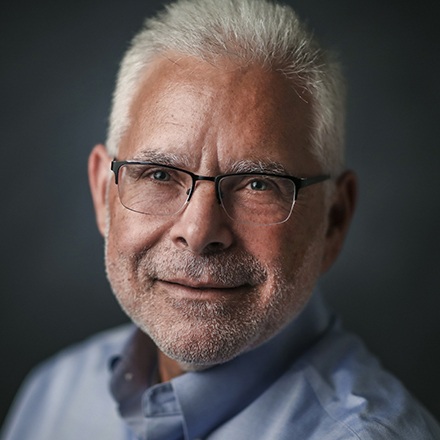 Wayne Risher
Business news reporter, 42-year veteran of print journalism, 34-year resident of Memphis, University of Georgia alumnus and proud father and spouse of University of Memphis graduates.
---