New Midtown clinic takes preventive-care approach
Instead of waiting to schedule a doctor's appointment until a health concern comes along, a new clinic in Midtown is taking a more proactive approach to health care.
Sundara Wellness Center is a first-of-its-kind clinic in Memphis that takes a holistic, personalized and preventive-care approach.
"There's a primary care problem today," said certified acupuncturist and co-founder Candace Billings. "The system is set up to do disease management or sick care and we're trying to focus on well care and prevention through educating our patients and helping them connect the dots between their lifestyle, state of mind, what they eat and how they move throughout their day."
Sundara is not meant to be an adversary to primary care doctors, but a place they can recommend to patients to learn how to maintain a state of health and vibrancy, ultimately reducing the need to schedule a doctor's appointment in the first place.
With a nurse practitioner, physical therapist, nutritionist, acupuncturist, massage therapist and a certified Pilates and yoga instructor under the same roof, Sundara is aiming to become the go-to place for wellness care.
"At Sundara, care is focused on the whole person. By having all the disciplines together under one roof, you have truly integrated care," said Amy White, Sundara's full-time nurse practitioner. "Each provider listens, respects the client and puts their needs and preferences at the center of care."
As a certified nurse midwife, White is able to care for all women from menarche through menopause in a primary care capacity, including routine gynecological exams, contraception, acute care for illness and ongoing treatment of chronic health concerns such as thyroid problems.
As a cross-disciplinary team, the practitioners of Sundara can look at the same body, but from a multitude of angles to enrich a patient's overall health care experience, and ultimately health.   
"I'm a working mama and it's hard to make appointments all over town," Billings said. "They can see everybody here and also have peace of mind knowing your practitioners are truly communicating about you as a team."
While Sundara has extra resources and expertise in women's care, the center also treats men. About 30 percent of Billings acupuncture patients are men and the physical therapy division addresses men's pelvic issues.
"Pelvic health physical therapy is still relatively unknown, but we are working so hard to change this in Memphis and the surrounding area," said co-founder and physical therapist Amy Moses.
Some of the issues affecting both men and women include are incontinence, pelvic pain, pain with intercourse, post-surgical scar and adhesion rehabilitation, Endometriosis and hip and low back pain.
"It was really important to us to create a space where people would feel safe and heard," Moses said. "Many of the issues that we treat with pelvic health physical therapy are things that many people silently struggle with and this is often times very isolating. The work that we do gives people freedom and empowers them to get back to their lives more fully."
The practitioners at Sundara are trying to eliminate the shame that sometimes goes with asking for help.
"We want self-care to be celebrated and not shameful and we want people to feel empowered to take the time and not guilty," Billings said.
The clinic's revenue stream is a blend of cash pay and insurance.
"We're trying to balance services being covered by insurance and us still being able to offer the level of attention we know they deserve," Billings said.
The clinic has been a career-long dream for Billings, a Memphis native who returned to the Bluff City in 2013 to start an acupuncture and holistic medical practice.
During a college internship at an organic farm, Billings saw her first naturopathic physician and her first acupuncturists. She was facing endocrine issues and the therapy changed her life. So much so that it inspired her to become a certified acupuncturist.  
"I have a serious lifelong needle phobia, so when I called my mom and told her I was going to study acupuncture, she thought it was a prank call," Billings said.  
Billings studied Chinese medicine at the National College of Natural Medicine graduate program in Portland, Oregon, where she lived for seven years before moving back to Memphis.
"I was at a transition time in my life, but I decided to buy a house here," Billings said, "because my practice was going really well."
While there are hundreds of acupuncturists in Oregon, there are only a handful in Memphis. After building a steady client base, Billings met Moses, who also recently moved back to Memphis after a residency at the Ola Grimsby Institute in Seattle specializing in Orthopedic Manual Therapy.
"The dream of opening our own place was very similar, down to what we wanted to put in the lobby," Billings said.
Partial to the Broad Avenue Arts District, the practitioners got really close to pulling the trigger on a property there, but had parking concerns.
"We didn't want the elderly or people with baby carriers to have to walk blocks to get to the clinic," Billings said.
That's when a friend told them about 1314 Peabody Ave., a former Midtown rental property that had been recently renovated into a spa.
Billings formed LadyBoss Property LLC with her mom Mary Nell Billings and Missy Padgett, a midwife at Full Circle Midwifery, who is a financial partner.
LadyBoss bought the property for $717,000 from local dentist Jarad Braddy, who renovated the Midtown home into The Spa Midtown in 2014. The Spa Midtown has since moved to 59 N. Cooper St., just north of Overton Square.  
As a recently renovated spa, the treatment rooms were already built out, saving Sundara time and money. The wellness group installed glass to open up the space, but the majority of renovations were surface level.
Billings and Moses worked with Midtown brand development agency Paradigm Marketing.
The word Sundara stood out among a list of 50-plus names during the creative process.
"Sundara means beauty that radiates from within or beauty from the inside out," Billings said.
Thursday, Sept. 27 from 6-8 p.m., Sundara is showing off the finished space with an open house and grand opening event.
"There were other places we could have started the first Sundara, but we really wanted to be in the heart of Memphis," Billings said.  
As Memphis transitions into a more growth oriented and sustainable city, Billings said, its population is ready for Chinese medicine and Sundara wants to be part of that resurgence.
Eventually, Sundara wants to start a scholarship program or host a nonprofit to offer treatments to a wider range of people.
In the coming months, Sundara plans to host educational events that will be free and open to the public. Sundara practitioners are also scheduled to speak at events around town to further spread the wellness message.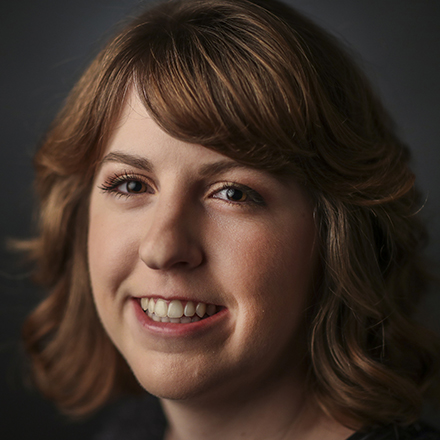 Michelle Corbet
Michelle Corbet covers business for The Daily Memphian. Prior to, she was a reporter at the Memphis Business Journal. A native Memphian and University of Memphis graduate, Michelle covered business in Conway, Arkansas after college. Michelle got her start covering business as an intern at The Commercial Appeal.
---