Study shows for many women, chemo not needed for breast cancer
Genomic testing can done based on a 21-gene profile to classify breast cancer patients into categories of low risk, intermediate risk or high risk. And based on that profile, doctors determine whether or not the patient would benefit from chemotherapy.
Dr. Sal Vasireddy, a Baptist Cancer Center oncologist, said they lean toward giving high risk patients chemotherapy followed by endocrine therapy. Low-risk patients generally would be given just endocrine therapy.
But, there are a large percentage of women who fall in the intermediate category. For those patients, doctors like Vasireddy would determine whether or not the patient would get chemotherapy based on a number of factors, including her co-morbidities and her wishes.
A trial published in the New England Journal of Medicine in July found that based on an evaluation of more than 6,700 women, the majority of women over age 50 did not need chemotherapy if they fell in the intermediate-risk group.
The study found that the disease-free survival rate nine years following treatment was equivalent for women who had chemotherapy and endocrine therapy or who just had endocrine therapy.
"This is a long-anticipated and eagerly awaited trial that we finally got results of," Vasireddy said. "We always kind of knew that there were a lot of women that probably wouldn't benefit from chemo and that the risks may outweigh the benefits. But this trial kind of puts it to rest."
Omitting chemotherapy can mean avoidance of frequent doctor visits as well as side effects such as nausea, vomiting, hair loss and risk of infection.
"There's a lot of short-term side effects, but there's also long-term side effects of chemotherapy that we must not forget," Vasireddy said. "Endocrine therapy is not without side effects, but it's much better tolerated."
Long-term chemotherapy risks include cardiotoxicity.
Endocrine therapy, in the form of a prescription drug like tamoxifen or aromatase inhibitors, can have side effects such as hot flashes, joint aches or stiffness and bone mineral density loss, long-term.
One of Vasireddy's patients at the Baptist Cancer Center in Bartlett is Alethea Bragg, who lives in the Arlington area. Bragg had hormone-positive, lymph node negative breast cancer.
Bragg, 72, and a retired librarian, was diagnosed after two mammograms in May, followed by a biopsy. She received a lumpectomy in June.
To reduce her recurrence risk, she saw the cancer center's radiation oncologist, Dr. Angela Wortham for four weeks of radiation, and then was referred to Vasireddy to consider systemic therapy.
Bragg welcomed the idea of not having to undergo chemotherapy.
"You lose your hair and that's one my best attributes, my thick, curly hair," she said with a laugh. "But, it makes you really sick."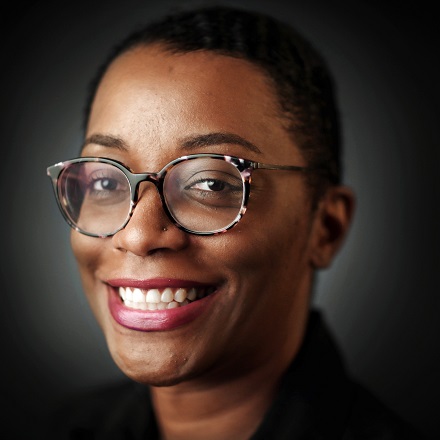 Elle Perry
Elle Perry covers arts and culture and other news for the Daily Memphian. She is a native of Memphis and a two-time graduate of the University of Memphis. Elle previously worked for the Memphis Business Journal and has written for publications including The Memphis Flyer and High Ground News.
---