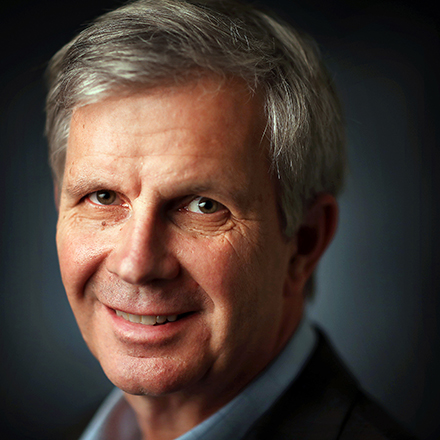 Geoff Calkins
Geoff Calkins has been chronicling Memphis and Memphis sports for more than two decades. He is host of "The Geoff Calkins Show" from 9-11 a.m. M-F on 92.9 FM. Calkins has been named the best sports columnist in the country five times by the Associated Press sports editors, but still figures his best columns are about the people who make Memphis what it is.
Calkins: Nike features local, inner-city girls rugby team as part of new Serena Williams campaign
Selena and Serena Jones — yes, they're twins — heard the skepticism.
"Black girls don't know anything rugby," said Selena, a senior at Freedom Prep Academy in South Memphis. "They thought we were going to be slaw, that we weren't going to do anything."
Now their team is featured in a new national, mini-documentary by Nike that is part of the company's campaign urging girls and women to "dream crazier."
The campaign launched with a Serena Williams television commercial that debuted during the Oscars. It continued with full-page advertisements featuring images of the Freedom Prep girls in the New York Times and the Chicago Tribune. Wednesday, the Freedom Prep team gathered at Mt. Vernon Baptist Church to watch their documentary for the first time. 
"I'm really nervous to show it to you," said Matt Luckhurst, of The New Company, the San Francisco outfit that produced the film for Nike. "Everyone at Nike was inspired by you. They talk about you all the time."
The Freedom Prep team is part of the outreach program by Memphis Inner City Rugby, a stunningly successful organization that has grown to include more than 200 kids in 10 Memphis schools.
"The boys had a team at our school," said Shaniah Jones, a senior who was also featured in the film. "When I was a freshman, we said, `Why can't we do it?'"
Roughly 40 — 40! — girls signed up for that first team, including Faith Walker, who is now a 19-year-old freshman at the University of Memphis and has since been named coach of the team.
"None of us knew anything about rugby," Walker said.
"I just saw the sign that said you have to be strong and fast," said Serena Jones. "I thought I had those things."
The Freedom Prep teams have gone on to win three state titles. Somewhere along the way, they caught the attention of Luckhurst and Nike, who were looking for four stories to tell the country about the cultural impact of girls in sports.
"Nike just fell in love with it," Luckhurst said. "It's an incredible story."
And then, at just before 4 p.m., it was finally time to unveil the film. The girls watched with a blend of awe and giddiness. Everyone cheered. Some cried.
"It was awesome," said Selena Jones.
"I liked that they included our mess-ups, too," said Shaniah Jones. "It showed we aren't perfect."
Not long ago, the Ridgeway football team was incorporated into a national NFL commercial. Now the Freedom Prep girls rugby team has been incorporated into a national Nike campaign.
This says something about the good work that is being done in Memphis, plainly. But it also says something about how hard it can be for kids to grow up in this city. That's why the stories are inspirational, after all. Because of the long odds too many are facing. 
Indeed, as moving as it was to watch the girls watch their film, it was maybe even more moving to watch the filmmakers watch the girls watch their film.
"I can't tell you what a privilege this was, just to spend this time with them," said Luckhurst. "These girls have overcome so much. It's the coolest thing I've ever been able to do in my career. Easily."
With that, some girls had to slip away for a tournament in Las Vegas. It's another benefit of the program. The players are getting to see parts of the country they never would have seen. Many have been offered college scholarships, including one girl who headed to Dartmouth.
"It's changed the way I see the world," said Serena Jones. "It's changed the way I see myself. I want to watch the film again." 
So that's what they did, naturally. They watched the film again. With the same blend of awe and giddiness.
"I loved it," said Walker, the coach. "I think everyone should see it."
The rugby champions of Freedom Prep Academy.
Go ahead. Just view it.
---