Briarcrest turns it up after halftime, advances to Division 2-AA title game
NASHVILLE – Somewhere, maybe in a closet or an attic or an old file cabinet, there's a picture that John Harrington and Hubie Smith probably hope you never see.
"There was a picture in the old Commercial Appeal or Press-Scimitar with he and I playing one-on-one," Harrington said. "Wearing white gym shorts and white T-shirts with (former Memphis State coach) Gene Bartow watching us.
"Of course he was on offense and I was on defense. … I love him like a brother. We were part of 400 wins (together) at Bartlett and it's worked out well. Now one of us will win."
Despite being so close to the coach he'll face Saturday, Harrington is certainly hoping he's the winner. And he has that chance, thanks to Kennedy Chandler.
Chandler, a Mr. Basketball finalist as a sophomore, scored 32 points Thursday as Briarcrest cranked it up in the third quarter to defeat Nashville Ensworth, 72-59, in the Division 2-AA state semifinals at Lipscomb University's Allen Arena.
The win advances the Saints (28-2) into Saturday's 2 p.m. championship game against four-time defending champion Brentwood Academy, which eliminated Chattanooga Baylor. Smith, the Eagles' coach, was recently named to the TSSAA Hall of Fame and will be formally inducted later this year.
"He's half-a-Hall of Famer," laughed Harrington, who was Smith's assistant for 18 years at Bartlett.
Thankfully for Harrington, though, he got a full performance from Chandler. The West Region player of the year sparked a 17-0 run to open the third quarter and was deadly at the free-throw line, hitting 18 of 19 attempts as Ensworth started fouling early in an attempt to claw back into the game.
"The first two free throws matter with me because that's what gets me on a run," said Chandler. "Those are the biggest for me. I missed one but I just kept going. Dribble two times, spin the ball and shoot it, that's the only routine I have."
The Saints trailed 27-23 at halftime before taking control with their decisive run.
"We talked about it because it was their ball to start the second half," said Harrington. "Just come and get four stops in a row and we're back in this game … then in the last few minutes, just get the ball in (Chandler's) hands."
Marcellus Brigham was effective in the paint for Briarcrest, scoring 14 points on 5-of-8 shooting. Omari Thomas and Michael Malone finished with 10 each and the Saints hounded the Tigers into 24 turnovers. Chandler and Malone each had five steals.
"We knew we had a mismatch on the inside," said Brigham. "They couldn't match up with our bigs and that was part of our game plan; throw it inside and get them in foul trouble."
It all adds up to a great opportunity for the Saints, who won their only state championship in 2008. Briarcrest came close to reaching the final last year, losing to Chattanooga Baylor in the semis, 45-44.
The Saints had many of the same players, but this is far from the same team. Thomas was injured, Brigham was still recovering after injuring his finger in a weight-room accident and Chandler was a freshman coming off the bench.
"This is what we've been working for the whole season," said Thomas. "Who doesn't look forward to playing for a state championship and knowing you can go home with that gold ball?"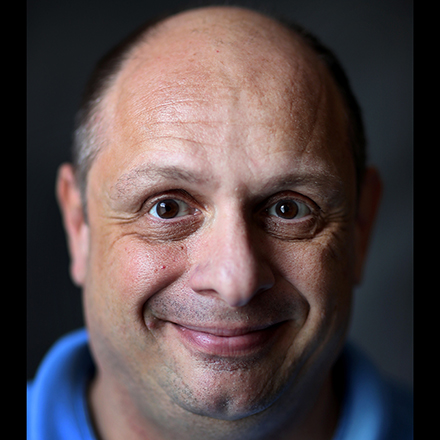 John Varlas
John Varlas is a lifelong Memphian who has covered high school sports in various capacities for over 20 years.