Memphis advocates back Lee's plan to drop expungement fee
Criminal justice plan also would expand recovery courts and inmate education opportunities
Gov. Bill Lee introduced a wide-ranging criminal justice plan Thursday, including elimination of a $180 expungement fee people must pay to clear their record – a move that drew wide support in Memphis circles.
The Republican governor also plans to expand the recovery court system for people with mental health conditions and spend millions over the next few years to expand diploma and higher education opportunities for prisoners.
"We must significantly improve public safety in our state, and I believe that starts with our criminal justice system," Lee said in a statement. "We will focus on helping individuals to ensure there is a pathway to a productive life beyond crime and ultimately make our state a safer place."
The governor is set to unveil his entire legislative package and budget in the State of the State address set for Monday night at the State Capitol.
Ending what he calls a "burdensome" $180 fee to wipe a person's record clean of certain criminal charges, Lee pointed out in a release that people with clear records are more likely to find jobs and stable housing rather than committing crimes again and returning to prison. Ending the fee would leave a maximum of $100 for a local filing fee.
Senate Minority Chairman Raumesh Akbari passed legislation within the past two years to lower the fee to $180 from $350 and hailed Lee's proposal Thursday to eliminate it as a "huge step in the right direction."
"If we truly believe in redemption and restoration, the process to expunge a criminal record should not be cost-prohibitive," said Akbari, a Memphis Democrat. "Tennesseans shouldn't have to suffer for the rest of their life for a decision they made on their worst day – they deserve an opportunity to get their lives back on track, to be able to get a job, vote and participate in their community."
Reducing the number of people who return to prison and the cost of incarcerating them are critical issues for the state, and this moves toward a solution, Akbari said.
Josh Spickler, executive director of Just City in Memphis, helps pay expungement fees for people who qualify and has been able to do more since the fee was reduced.
"I think it's very exciting. It's very promising news. Even at a total of $280, that fee is a financial barrier for a lot of people," Spickler said Thursday.
Getting rid of the state fee for diversion cases of first-time offenders and felony conviction completions will reduce the maximum payment to $100 for a local filing fee, he said. Spickler was uncertain how many people are unable to afford expungement fees, but he pointed out the number of completed expungements "dropped precipitously," by about 40 percent, when the Legislature raised the fee to $350 from $50 in 2012.
"That, to me, is very telling because the only thing that changed was the cost," he said.
District Attorney Amy Weirich said in a statement that she loves being able to help offer a "fresh start."
"The extra work created by the conviction expungement legislation did not come with additional resources for (the Tennessee Bureau of Investigation) or DA's offices," Weirich's statement said. "The legislature saw fit to place the financial burden on the convicted individual seeking this extraordinary relief.
"This office receives no fee from diversion expungements. We indirectly get a small part of each conviction expungement fee, an amount that barely covers the work we have to do in these cases. How that money is spent is strictly limited by law. We support the rehabilitative goals of expungement and love being able to help give people a fresh start."
On the heels of a recent proposal to invest $11.2 million in mental health treatment, Lee also is proposing $1.7 million more in funding for recovery courts to serve 500 people more annually, a 20 percent increase. The governor wants to start a special diversion program focusing on supervision, treatment services and immediate sanctions and incentives for substance abuse offenders.
The third piece of his proposal calls for funding technology at prisons across the state to help inmates earn the equivalent of a high school diploma, along with the launch of a bachelor's degree program at Turney Center Industrial Complex.
"More than 30 percent of inmates in Tennessee do not have high school education equivalency," Lee said in the statement. 
The governor also wants to spend $10.5 million over the next three years in a partnership with the Tennessee Higher Education Commission to provide eight state prisons with career and technical credentials for courses such as computer information technology and building construction.
Lee pointed out public safety "extends beyond party lines" and said he looks forward to working with legislators and community leaders to make Tennessee a national "model" for criminal justice reform.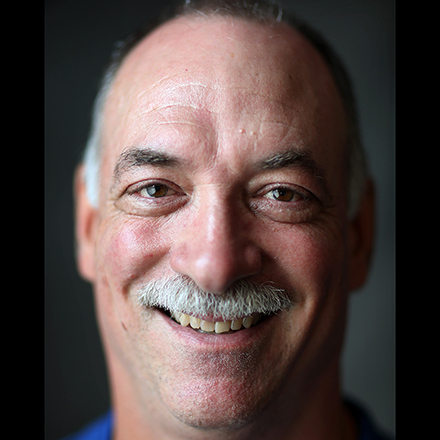 Sam Stockard
Sam Stockard is a Nashville-based reporter with more than 30 years of journalism experience as a writer, editor and columnist covering the state Legislature and Tennessee politics for The Daily Memphian.
---