New Medical District apartment project slated for board vote
Students attending the University of Tennessee Health Science Center could soon have their first ever on-campus housing option.
UTHSC currently does not have on-campus housing, but is hoping to change that through a public-private partnership with Henry Turley Co.
The new mixed-use apartment development with commercial space would bring the first new housing to be built in the Memphis Medical District in decades.
"Our residential development will be online within the next year or so," said Dr. Kennard Brown, UTHSC executive vice chancellor and chief operations officer.
UTHSC and Henry Turley Co. are scheduled to go before the State Building Commission later this month.  
Alex Turley, Henry Turley Co.'s vice president of real estate, declined to comment on the project. He did not want to say anything prematurely, given the State Building Commission will be considering the project.
The building commission is expected to consider a land lease between the state of Tennessee and Henry Turley Co.
"It simplifies the exercise for us. They are in the business of development and apartment management. They have done it successfully," Brown said. "They understand and appreciate the benefit from the exercise isn't the money we make from the land lease, but the benefit we create for our student population."  
If approved, Turley said, the real estate company would then sit down with UTHSC to work out design details, including number of units and commercial space.
Similar to its land lease with Henry Turley Co., UTHSC recently received approval to franchise with national food-service chains and enter into landlord-tenant relationships with several local food trucks for its new six-figure food court renovation.
---
MICHELLE CORBET: UTHSC brings food service in-house with food trucks, franchising - Starbucks, Chick-fil-A set to open later this year
---
Creating density in the Medical District will help more restaurants, shopping and services move back into the area, Brown said.
The mixed-use Turley project will be located on about 10 acres within the blocks of Jefferson Avenue, Manassas Street, Madison Avenue and Orleans Street.
The development will add to the current commercial offerings, including the Subway at Manassas and Madison and the retail center that includes Trolley Stop Market, Spincult, C. Tatum's Signature Salon and Dave's Bagels at the corner of Madison and Orleans.
---
MICHELLE CORBET: New Downtown fitness studio product of grit and grind entrepreneurship
---
Some buildings will be demolished to make way for the public-private housing development, including the current campus police headquarters, at 740 Court Ave.
UTHSC is spending $2 million to renovate what used to be the University of Memphis' audiology and speech building, at 807 Jefferson Ave., into a new state-of-the-art headquarters for the UTHSC Campus Police Department.
The new headquarters will include an indoor firing range in the basement, as well as offices, training areas, dispatch space and conference rooms. 
"Given that (the mixed-use housing development is) on our campus, we hope the vast majority of students will opportunistically stay there," Brown said. "A student or faculty member could walk to class or a research lab without the necessity of going to the garage to get their vehicle."
UTHSC has more than 200 medical residents working at Regional One Health and Le Bonheur Children's Hospital.
As graduate students, Brown said, they are not interested in the dormitory-type housing they lived in while getting their undergraduate degrees.
The matriculation process for health care students is challenging. Brown says the option of new, modern housing will help with recruitment.
In addition to students, the mixed-use development will target young professionals as well as long-term careerists who may be on the cusp of retirement.
"They are realizing, 'I don't need a house in Germantown with 2 acres. I don't want to cut all of that grass,'" Brown said. "So why not live within walking distance?"
For the commercial space that will accompany the housing, Brown hopes it will include amenities such as a grocery store and restaurants.
"Once the trolley system is operating in a more robust way, a student could move from Sevierville to Memphis, park their car and not get it from the garage for months," Brown said.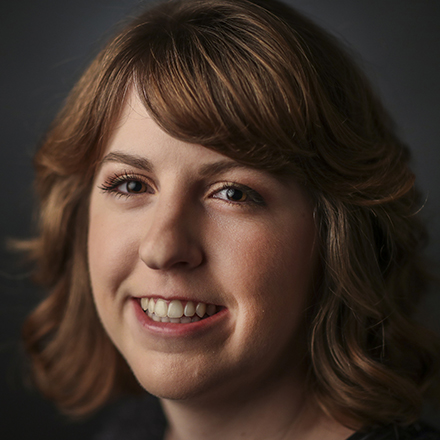 Michelle Corbet
Michelle Corbet covers business for The Daily Memphian. Prior to, she was a reporter at the Memphis Business Journal. A native Memphian and University of Memphis graduate, Michelle covered business in Conway, Arkansas after college. Michelle got her start covering business as an intern at The Commercial Appeal.
---