Grizzlies Roster Preview: Chandler Parsons, MarShon Brooks are offensive X-factors
Editor's Note: This is the second of a five-part series previewing the Grizzlies roster.
Their circumstances of arrival couldn't be much different.
Chandler Parsons landed in Memphis two summers ago to great fanfare as the biggest outside free-agent signing in franchise history. He was locked up on a four-year max contract ($94 million, a number now subject to wonderment) and arrived as a one-man pivot point who would help take an ongoing playoff run and rocket it forward. He was going to be the versatile do-it-all playmaker/shooter the Grizzlies hadn't quite found in Rudy Gay or Jeff Green and was going to join Mike Conley and Marc Gasol as the Grizzlies' already fading "core four" evolved into a newer, collectively younger "core three."
MarShon Brooks showed up in Memphis late in a lost season, a largely forgotten coulda-been-a-contender who had washed out of the NBA and made his peace in the Chinese Basketball Association. His fourth CBA season over and back home to see his son, Brooks got an unexpected called from the Grizzlies and flew to Memphis for a 10-day audition. It was late March and the Grizzlies were already 21-54. Nobody was paying attention. Brooks topped 20 points in each of the first five games he played and somewhere in there re-upped for the rest of that season and this one. Not max, but minimum: But fully guaranteed.
Contractually speaking, they are at opposite ends of the league's player spectrum, but on the floor, Parsons and Brooks enter the 2018-2019 season in a similar place. Barring injuries or the otherwise unexpected, neither will be in the starting lineup. They are each 29 years old and, for different reasons, each is as unsure as you are that they'll be able to duplicate their prior best NBA selves. But they both loom as offensive x-factors off the bench; the highest-upside scorer/creators in reserve for a team that may be pressed for firepower. It wouldn't be surprising if either emerges as a frequent closer.
Parsons' Progress
Parsons had been something of a forgotten man by the time the team convened for public perusal this week. Conley's return from injury loomed larger. There were newer new additions in Jaren Jackson Jr. and Kyle Anderson on which to focus. Parsons was last year's model, and a presumed sunk cost.
That changed quickly. Fielding a question about him at the beginning of Media Day, Grizzlies GM Chris Wallace implied that Parsons was primed to have his best season as a Grizzly. (This is admittedly a low bar.)
Parsons came later, owning up to the disappointment of his first two seasons, apologizing for how he's sometimes handled it, and promising better days ahead, declaring himself ready for two-a-day practices and back-to-back games for the first time as a Grizzly. He followed that with an open letter to Grizzlies fans via the Players' Tribune. It was rolling out a rebrand.
Halfway through his four-year contract, Parsons has failed to play 40 games or top 20 minutes per game in each season. But lost somewhat amid the mess of last season was how much better Parsons played when he was on the floor. In Max Parsons Year 1 (coming to a multiplex near you), he was probably the worst player in the entire NBA. That's not embellishment for effect, but a cold reading of the facts. No player was as bad in as many minutes. Parsons wasn't on a "minutes restriction," as widely parroted. He was on a minutes mandate. The Grizzlies rolled him out for 19 minutes every night hoping it would get better and it never did. It was a farce, and it finally, mercifully, ended.
Max Parsons Year 2 was a different story. He shot 46 percent from the floor and 42 percent from the three-point line, the latter on a rate of attempts that was actually higher than his previous career high. His passing and rebounding were generally in line with his previous career norms. And the Grizzlies were a much better offensive team when he was on the floor.
The problems were two-fold: The team was as worse with Parsons on defense as it was better on offense. And while Parsons' 36 appearances was probably artificially lowered a bit by the team's circumstances, his 19 minutes in the games he did play is probably closer to the new normal.
Or not?
Every offseason has its own version of the "10 pounds of muscle, best shape of his life" optimism. Parsons took up yoga and Olympic weightlifting. Ok. More compelling is that he went to Germany for a "blood spinning" treatment that seems to have had positive results for other creaky-knee ballers. (Among the more notable: Kobe Bryant and, more recently, Eric Gordon.)
Are we going to see a new Parsons? Early reports from training camp have been pretty positive, but the more circumspect optimism of Conley and Gasol is probably firmer ground.
"If he can be a guy that's just making the right decisions and shooting the ball like he did in the time he played last season, creating for other players. We don't necessarily need an 18- or 19-point a game player," said Conley.
Gasol was even less willing to think big.
"We need Chandler to be the best player he can be. We need to get out of Chandler whatever he can give us. Hopefully he plays all the games we need him to play," said Gasol.
From China, With Buckets
Who's the real MarShon Brooks?
Brooks actually had the highest scoring average on the Grizzlies roster last season at just over 20 points per game. But it came in only seven appearances.  
Is he the guy who averaged 24 points on 58 percent shooting in his first five games? Or was it the guy who skidded to 12 points on 27 percent shooting in his final two games? Did the clock strike midnight on this Cinderella story as soon as the ink dried on Brooks' guaranteed deal for this season?
If you're not sure what Brooks is, you're not alone. Neither is he.
"To be honest with you, man, I ain't played in the NBA in four years. I don't know what I can do. It surprised me too," said Brooks of his run of 20-point games last season.
Brooks has a bit of a pedigree. He was a college star and first-round pick who was a double-digit scorer and all-rookie member in his NBA debut back in 2011-2012. Always a natural scorer, he was compared -- stylistically, not qualitatively -- to Kobe Bryant for how he fit the form of a throwback, get-buckets scoring guard.
He his first run in the NBA ended pretty quickly, as most do. But he became the best player in China, by both statistics and ex-NBA-player acclamation. Maybe he got better?
Brooks thinks so. He says he matured in the four years he was away. That the game slowed down for him. Perhaps he's become a better long-range shooter. It's a common development for players who put in the work.
But he also allows that the NBA isn't China, and he just doesn't know. He seems surprised to even have this second chance at the NBA career he was always supposed to have. And if not for the guarantee last season's outburst got him, he would probably be back in China.
"I'm just happy to have a jersey. If I hadn't gotten picked up at the end of last year, I wouldn't be here now," said Brooks. "I'm about to be 30 years old. I wasn't into coming to somebody's training camp and trying to make a team. I didn't want to have the pressure of looking over my shoulder at the GM every time I missed a shot. I just wanted to play."
Organizationally, the Grizzlies are believers, and seem to have pencilled Brooks into the classic "sixth man" role as a primary bench scorer/creator. The role Tyreke Evans was supposed to play last season before Conley's absence pushed him into the starting lineup.
On Thursday, at training camp, head coach J.B. Bickerstaff was explicit in this belief.
"Those numbers that he put up last year, we don't believe they were a fluke," said Bickerstaff. "So he's a guy who can give you that punch. But what I think gets missed is that he can make plays as well. He's a really good passer. So if you put him in the pick-and-roll and teams want to commit to him, he's a guy with his size that can see over smaller defenders, and he can make those pocket passes. So I think he's more of a threat than just a scorer."
What Ifs
Because Brooks' ball-dominant game would be an awkward fit between Mike Conley and Kyle Anderson, he's pretty much certain to come off the bench. His game fits that role. But the team is also suddenly quite deep with options at his position: Dillon Brooks, Garrett Temple, Wayne Selden. Remember who was the Grizzlies opening night starter at scoring guard in each of the past two seasons? Andrew Harrison. He's still around too. Brooks has a projected role, but not a guaranteed one.
Parsons was always meant to be a starter, but that hope is likely gone for good. He's now getting squeezed from every direction. Anderson is a more recent investment at small forward, Parsons' nominal position. Jackson Jr. and JaMychal Green are battling it out at power forward, now Parsons' most realistic position. Because Parsons' availability -- the number of minutes he can really handle, whether he can really play back-to-backs -- remains an open question, that's good for a Grizzlies team that can't be reliant on him. But Parsons is talented enough to force his way back into a prominent role if he's anywhere close to right.
What if each Brooks really is a consistent high-volume bucket getter who can make a play for others? What if he is last year's Tyreke Evans in the role Evans was intended to fill?
What if Parsons is back to being a multi-positional playmaker who can spread the floor with north-of-40-percent three-point shooting? And what if he can be that for more than half the game, and in more than half the games?
Either of these things -- in concert with healthy and productive seasons from Conley and Gasol -- would firm up the competitive floor for a team whose roster is currently more promising on the defensive end.
Both? That might significantly raise this team's ceiling. We'll have to wait and see.
Camp Notes
One surprise from training camp: Jevon Carter. The rookie point guard had surgery in mid-August on a ruptured thumb ligament that was supposed to sideline him for 6-8 weeks. But he's been a full participant and is keeping himself firmly in the competition for minutes behind Mike Conley. "Even in the time he was off, he kept working, so he never lost conditioning," said Bickerstaff on Thursday. "You have to give him credit for putting himself in a position where the thumb didn't hold him back."
Carter was part of a post-practice around-the-world three-point shooting contest with Conley, Garrett Temple, and Marc Gasol, all of whom teased assistant coach Greg Buckner for his set-up passes, particularly lefty Conley. "He's used to my passes. My passes are better," Gasol said to Buckner. Gasol pulled away from the pack to win. After a dip in three-point shooting accuracy last season, Gasol's looking for a bounce-back. But his focus is more on the defensive end: "I never understood the Defensive Player of the Year, because it takes a team to do that. But somebody has to lead it, and I'm definitely up to the challenge," said Gasol
Scene from the lobby: While waiting for the practice court doors to open on Thursday, Grizzlies GM Chris Wallace was organizing a lunch outing with the dozen or so visiting media from Japan, here to chronicle two-way rookie Yuta Watanabe. "Soul Fish Cafe," said Wallace to the assembled visitors. "A local Memphis place. Some people would try to take you to a Japanese restaurant." Pro tip: Wallace recommends the zucchini among the restaurant's veggie sides.
Deflections
The Grizzlies host their annual open scrimmage on Saturday. Doors open at 11:30 with a noon start time. Admission and parking are both free. "It'll just be fun," said Bickerstaff. "We'll do a few drills and a little bit of scrimmage." Pro tip for Bickerstaff: The best open scrimmage ever was the one conducted by Hubie Brown, who grabbed a cordless microphone and jabbered the whole time. (On then second-round hopeful Andre Emmett: "You're gonna like this kid; he's got a lot of stuff.") Not only should Bickerstaff do this, but should do it in Hubie Brown Voice. (Just punctuate every third sentence or so with a gratuitous Jack.)
Speaking of Bickerstaff, he fielded a series of questions about Watanabe on Thursday and was doing great, but the final question nearly broke him: "What about his size for an Asian player?" "He's got good size for any player," Bickerstaff said. Watch here.  
Speaking of Watanabe, he'll make an appearance on Sunday at the Memphis Japan Festival at the Memphis Botanic Garden.
Fall break looms for local school kids and the Grizzlies are offering a couple of basketball clinics on Friday, October 12th. Learn more here.
ICYMI: The Grizzlies released their in-game promotional calendar for the season. I had some brief reactions yesterday.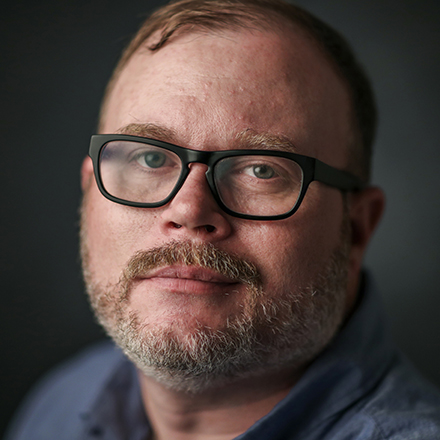 Chris Herrington
Chris Herrington covers the Memphis Grizzlies and writes about Memphis culture, food, and civic life. He lives in the Vollentine-Evergreen neighborhood of Midtown with his wife, two kids, and two dogs.
---