$80M senior-living development proposed for Oaksedge in East Memphis
A 220-unit, senior-living development is now planned for East Memphis' park-like Oaksedge Office Campus next to Wright Medical's headquarters.
Oaks Edge Partners – comprising Kevin Adams' Big River Partners and Atlanta-based senior-living developer/owner Aspire and Sagestone – plans to build the $80 million project.
The grounds would include 60-65 cottages surrounding a winged, main building housing 60 apartments, 40 memory care units and 40 assisted living units, Adams said Tuesday.
Amenities are to include: Wellness center; restaurant/cafeteria and bar; community room; high-level security; pool and dog park. 
Building materials will include brick, wood and some slate roofs for the buildings designed by LRK Architects with a St. Louis firm that specializes in senior living facilities, Rosemann & Associates.
The estate's mansion will be preserved as a place where visitors can stay, but the two smaller buildings on the 17 acres will be razed. They now house maintenance equipment and a wellness business. 
Less than two years ago, property owners Brad Martin and his son Rawleigh Martin received zoning approval for an office development there with a 60,000-square-foot office building.
"Brad made the decision he was not going forward with that project and decided to put the property up for sale," said Adams, who is also developing the $950 million, mixed-use Union Row near Downtown.
Adams wasted little time in contacting the Martins. "I like how strategically located it is in the inner-city and what a beautiful piece of property it is," Adams said.
"And it's surrounded by great amenities like the Dixon (Gallery and Gardens), (Live at the Garden) amphitheater, and Audubon Park. And it has the well maintained neighborhood behind it," Adams said.
"Just a fabulous location for something like that," he said of senior living. 
Developers presented preliminary plans two weeks ago to the Audubon Park Community Association, and this week submitted an application to the Office of Planning & Development for review by the Land Use Control Board in April.
In 2017, the same planning board approved the office park on the south portion of the 25-acre wooded estate at 1023 Cherry Road. The Martins own the property under their RBM Cherry Road Partners.
The developers plan to save as many of the 24-inch-diameter trees as possible, and will heavily screen and landscape the street views, Adams said. They also plan to give neighbors something that doesn't exist now: A sidewalk along Cherry extending south from Park, he said. 
Chris Bird, president of the Audubon Park Community Association, said "it's too early to tell" what the neighborhood response will be to the proposed development.
"I believe they took a list of neighbors' concerns," Bird said.  
Usually, the Audubon neighborhood is most concerned with what is visible from the bordering streets, Bird said. So set-back requirements and landscaping are important, he said.
The site is directly across Cherry Road from Harding Academy and near another senior living facility, Town Village Audubon Park. That independent-living facility operates at 950 Cherry Road, at Park Avenue.
Brad Martin is the retired chairman and chief executive of Saks Inc. and was interim president of the University of Memphis for about a year before M. David Rudd was hired in May 2014.
RBM Ventures purchased the Oaksedge property from Harrah's 20 years ago. In 2014, Wright Medical moved its headquarters into 130,000-square-feet of existing office space on the north side of the property, next to Dixon Gallery and Gardens.
The entire 25.5-acre site had been the Butler residential estate, and was turned into headquarters for Promus Hotels in 1985, then for Harrah's Entertainment in 1995. RBM Cherry Road Partners has been leasing the north-side office buildings to Wright Medical.
Rawleigh Martin said Tuesday that after the south side of the property was approved in 2017 for an office campus, two serious prospects considered moving in. One of them was Raymond James, he said, but talks never fully developed.
Then, Martin said, "we were approached by a group that wanted to develop a senior-living concept on the property. We were all ears."
"We'd rather do office, but over the last six months they had done market studies that showed this property would work well for the (senior-living) concept," Martin said.
"… We're partners, but we're not the developer of the concept," he said. "We're sitting back and letting them run with it."
The switch in uses will be a down-zoning, Adams said, adding that the senior living facility will generate less traffic than the office building would have.
The plan includes creating a new entrance/exit on Cherry. An entrance/exit off the more residential Haverhill will be for limited, restricted use only, the application states.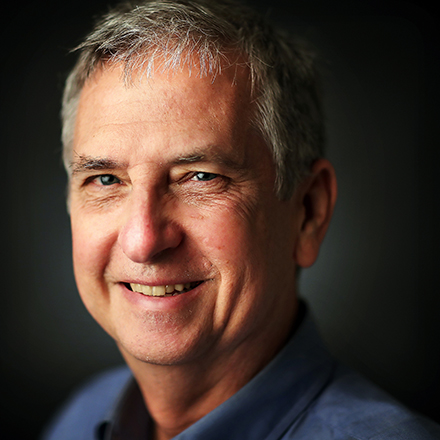 Tom Bailey
Tom Bailey covers business news for The Daily Memphian. A Tupelo, Mississippi, native, he graduated from Mississippi State University. He's worked in journalism for 40 years and has lived in Midtown for 36 years.
---