Inside the FedEx voluntary buyout offer: Is it sweet enough?
It's soul-searching and number-crunching time for a select group of FedEx veterans who are in the sweet spot of a voluntary buyout program.
FedEx is offering up to two years' salary and generous health care benefits to entice eligible employees to ease into early retirement or career transitions starting June 1.
Five years after a previous buyout trimmed 3,600, FedEx is looking to pare an undisclosed number and save $225 million to $275 million a year in personnel-related costs.
The buyout is part of a multipronged attempt to cut costs and help the company increase profits amid slowing economic growth.
It's aimed at employees with at least 10 years of consecutive service, and from certain job categories: not front-line workers, such as pilots or package handlers, but rather supporting players, such as information technology, accounting and other staff functions.
Buyouts hit home in FedEx's hometown
The Memphis area, as home to targeted business units FedEx corporate, FedEx Express and FedEx Services, is expected to take a relatively bigger hit from early exits. With about 30,000 employees in the area and 450,000 globally, FedEx is the largest private employer in Memphis and Tennessee.
FedEx opened the offer period Jan. 18 and set an April 1 cutoff for applications. The company is expected to say April 22 who'll receive buyouts and when they'll leave.
---
WAYNE RISHER: FedEx announces buyouts, lowers earnings expectations on global slowdown
---
Not everyone who applies for a buyout will receive one, because the company is known to have strict quotas depending on jobs and departments.
Most departures are expected by May 31, but a few will stay on longer.
FedEx announced the voluntary buyout program for U.S.-based employees last Dec. 18. It includes voluntary severance based on four weeks of gross base salary for every year of FedEx service up to a maximum of two years of pay, plus funding for health care reimbursement accounts. An employee with 26 years of service could qualify for two years of pay.
FedEx officials wouldn't provide new details on the buyout. The projected cost savings would be equal to 1 to 1.3 percent of the company's 2017 payroll and benefits expense, but the target number of job reductions hasn't been disclosed.
Age, nest egg are key considerations
Financial planners said questions have been rolling in from FedEx employees since the buyout program was announced.
The ideal candidate for a buyout would be a person who is nearing full retirement age of 65 or older and who has saved adequately for retirement, financial planners told The Daily Memphian.
Some younger employees who don't fit that description are expected to take the offer anyway, perhaps because they want to change jobs, become entrepreneurs or pursue a favored cause in the nonprofit world, the planners said.
The strength of the local economy and low unemployment favor a smooth transition for those who want to continue working, according to a University of Memphis economist and a Memphis-based career coach.
---
WAYNE RISHER: FedEx Express opens voluntary buyout period
---
"It's a good opportunity," said Rob Sievers, director of client services at Legacy Wealth Management and certified financial planner. "For those people that were thinking about leaving, one foot out the door, this is going to be that catalyst that allows them to make that decision, and it's certainly an opportunity a lot of them are not going to be able to pass up."
Employees can take the buyout and start collecting a pension, if they're old enough. FedEx's age for full pension payments is 65, but a reduced payment can be taken as young as 55.
Health care funding sweetens deal
A major incentive is funding for health care. The company is offering to put $35,000 into a health reimbursement account for each recipient to cover qualified health care expenses through May 31, 2025, financial planners said.
Employees 55 and older could qualify for an additional company contribution to a retiree health premium account to pay health insurance premiums, Sievers said.
"I'd say the ideal candidate is someone who's going to retire in two or three years, someone that's very close to reaching their retirement goals, has done a good job of saving outside this buyout arrangement," Sievers said.
"The people who are not going to be good candidates are going to be the ones who have not done a good job of saving … They're going to be the people that are just looking for a change. They don't like the corporate world and they want a change. That's probably not a good reason to take the buyout," Sievers said.
Employees seek answers as deadline looms
"We've had a lot of the employees … coming to us and asking us these questions: 'What should I do?,' 'What should I look at?,' and a lot of things like that," said Holley G. Cary, certified financial planner with First Tennessee Bank's FTB Advisors Financial Planning.
---
"We've had a lot of the employees … coming to us and asking us these questions: 'What should I do?,' 'What should I look at?,' and a lot of things like that."
Holley G. Cary, certified financial planner with First Tennessee Bank's FTB Advisors Financial Planning
---
"It's a good plan, it really is, but we've had a lot of questions about it," she said.
"We've just been encouraging people to know your own financial situation, and just make this decision with good financial advice so they don't have to make it in a vacuum. Go talk to someone who can run the numbers or give you good advice or who is knowledgeable about health insurance," Cary added.
"There are some things FedEx is offering that can help someone who is at retirement age bridge right over into health insurance, Medicare, all of those things, which the timeline can work out pretty well," Cary said.
"I worked with an employee not too long ago, and her timeline just added up. She was able to look at taking the package. She's going to COBRA for her health insurance for like 18 months and that will bridge her right into age 65. She can pick up Medicare. It just worked out really nicely," Cary said.
The buyout didn't make sense for another client who hasn't hit 60 and has a self-employed spouse who relies on FedEx's health insurance.
"Health insurance is one of the biggest stumbling blocks, because if they take the package and they're not at retirement age, they're going to have to go out on the marketplace and find their health insurance somewhere. That was one thing for this employee, but also simply cash flow. They just really couldn't afford to do it," Cary said.
Buyout offer comes with strings attached
Sievers said other factors could influence whether an employee wants to take a buyout. In so doing, the employee gives up the right to ever work for the company again in any capacity, even as a vendor, Sievers said.
The program also has rules governing stock options and long-term incentive plan payments, and these differ depending on whether the buyout recipient is retirement age, Sievers said.
Employees who take a buyout and retirement must also take their portable pension at the same time, Sievers said. "They can't do one or the other. They have to do them both at the same time. FedEx is doing that as a way to try to offset pension liability, would be my guess."
Strong economy favors job hunters
The buyouts come at a time when labor demand is high, although some employees may have difficulty finding another job that pays as well as FedEx, said Jeffrey Wallace from the University of Memphis. Wallace is research associate professor, applied economic evaluation, at Sparks Bureau of Business & Economic Research.
"The local labor market is tight, and this will free up folks to move into unfilled positions. This is a benefit to other businesses," Wallace said. "Had this buyout occurred two or three years ago, the affected employees would have had fewer job opportunities then than now."
Buyout recipients who find jobs quickly might have spare cash to spend. "This could include major purchases such as cars, appliances, home renovations, even a new home. Some will do this, others will pay off bills or simply save it," Wallace said.
Finally, Wallace said, "The buyouts will help FedEx to remain profitable by trimming labor costs. FedEx always faces competition – staying lean helps FedEx to stay ahead of the competition."
Downsides for the community could include people taking lower-paying jobs or retiring. Retirement "represents a loss of knowledge (human capital) to the local business community. If these folks choose to move elsewhere in retirement, then that also represents a loss of spending within the local community," Wallace said.
Angela Copeland, a Memphis-based career coach, said older workers who want to take a buyout and keep working shouldn't wait to begin a job search, even though she agreed the timing is good for changing jobs.
"If you do take the buyout, begin your job search right away," Copeland said. "As we are more senior in our careers, job searching can take longer. You don't want to lose your momentum by taking a large break after you leave," she said.
"In a best-case scenario, an employee may land another job very quickly, and be able to save the large amount of cash they receive with the buyout. It's a win-win for both the company and the employee," Copeland said.
FedEx 'being selective' in buyout offers
Cary said FedEx has kept employees in the loop as much as possible about their prospects for getting a buyout.
The company has been clear "they're being selective in this, so a lot of the employees know whether they even qualify or not under the FedEx rules or guidelines for the department, or whatever the parameters are," Cary said.
The buyout affects FedEx Express, FedEx Services and FedEx corporate, but not FedEx Ground or FedEx Freight. 
Copeland said she worked at FedEx in 2004 during an earlier voluntary buyout program.
"In today's competitive economy, employers are forced to make tough choices that impact their workers. Giving employees the option to take a buyout on their own allows employees to self-select, based on their own personal situation," Copeland said.
"The folks who typically take the buyout are either top performers or those at the end of their careers. The buyout gives them an opportunity to try a new path that may be a better fit for this season of their life," Copeland continued.
"However, most of the folks who take buyouts do not leave Memphis. Many switch to a full-time job at another organization. Or, they look for a second act career that may be part time. But, for the most part, they're continuing to give back to the city of Memphis," Copeland said.
Will buyout attract enough volunteers?
Inside FedEx, employees are watching the buyout program closely to see if there's enough interest to meet the company's goals. Some worry privately what might happen if there aren't enough volunteers. Would that mean layoffs or changes to pay or bonuses down the road?
FedEx mentioned the buyouts among cost-reduction initiatives in a list of risk factors accompanying its December earnings report.
"If we are not able to successfully implement these cost-reduction initiatives and our ongoing productivity enhancements in the face of challenging economic and business conditions, our future financial results may suffer," the company said.
---
WAYNE RISHER: FedEx expects growth to continue despite trimming of workforce
---
Other cost-cutting moves include hiring limits, reduced international flights and curbs on discretionary spending. They came as FedEx, citing economic weakness in Europe and China, indefinitely delayed the expected completion of a long-held goal of boosting FedEx Express annual profits by $1.2 billion to $1.5 billion by 2020.
Tripp Miller, managing partner with Gullane Capital Partners in Memphis, said the company seems confident it will meet its buyout target, and he's interested in seeing it expanded beyond the United States.
"They believe it's going to be very well-received," Miller said. "Obviously you're talking about an expense of $400 million, $500 million, maybe more, depending on if they hit their targets or not. You're picking up an anticipated $275 million a year in savings, so your payback is two years or less," Miller said.
"I think the big opportunity for them is to roll that out internationally as well, not just domestically, and I think you'll see that, and I think it will be well-received," Miller said.
"You've got a lot of people who've been at FedEx a long time, and they've made a lot of money off the stock, and they've been very well compensated," Miller said. "When you look at the math from a financial planning standpoint, it's a pretty compelling deal."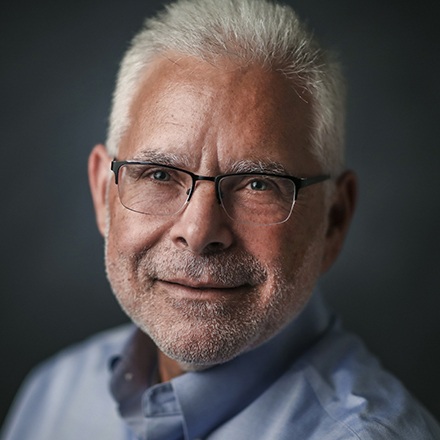 Wayne Risher
Business news reporter, 42-year veteran of print journalism, 34-year resident of Memphis, University of Georgia alumnus and proud father and spouse of University of Memphis graduates.
---