EDGE approves ICED loans for Trap Fusion, Warehouse Studios
EDGE approved forgivable loans for a Whitehaven restaurant and artist studios near Vance Avenue on Wednesday.
The Inner-City Economic Development, or ICED, loan requests from Trap Fusion and Warehouse Studios were heard at the Economic Development Growth Engine for Memphis & Shelby County (EDGE)'s Economic Development Finance Committee meeting.
Jason Gardner, owner of Trap Fusion, applied for a $14,340 ICED loan. Memphis sculptor Yvonne Bobo applied for a $25,000 ICED loan for Warehouse Studios. EDGE approved a $14,500 forgivable loan for Gardner and a $20,000 forgivable loan for Bobo.
Trap Fusion is located at 4637 Boeingshire Drive, near Shelby Drive. Its loan is to update the restaurant's electrical and plumbing systems, remodel the kitchen and bathroom countertops, paint the interior and add signage.
Gardner told the EDGE committee Wednesday he plans to open the restaurant in the next 30 days and serve lunch and dinner, and maybe breakfast on the weekends. The restaurant would be mostly takeout, with a price point for meals topping out at $8 to $10, in an effort to keep them affordable.
Gardner and his restaurant partner, Monique Williams, want to offer Southern staples with healthy twists, like quinoa or brown rice.
"I think access (to healthy food) is the biggest problem," Gardner said. "Everybody here cooks chicken. Everybody loves hot wings in Memphis, so you've got those on every corner. I can count in this same neighborhood five hot wing restaurants, not including all of the gas stations that sell hot wings, that's another five. I can count 10 places I can get fried chicken from in this neighborhood in a 3-mile radius."
Warehouse Studios will be located at 358 Walnut St. Its loan is to convert the warehouse space into studio space for 14 artists, including Bobo. The conversion would include roof and façade repairs, HVAC installation, creating two bathrooms, electrical and lighting upgrades, replacement of two overhead doors, commercial door installation and accessibility improvements.
Bobo also plans for the building to house an artist collaborative, Off The Walls, that would provide community maker space for at-risk children, workshops for artists, and affordable event space. She plans to work with nonprofit organizations in the building's 38126 ZIP code for activities.
By purchasing the space, Bobo said she hopes to avoid the recurring problem of artists moving into distressed neighborhoods, then being pushed out as the rent increases.
The Greater Whitehaven Economic Redevelopment Corp. supported Trap Fusion's application. The Memphis Medical District Collaborative supported Warehouse Studios' application.
"It's good that the neighborhoods are behind this and really want to see it happen. That's something that anyone calls us randomly looking for a project like this, that's one of the first things we tell them," said John Lawrence, EDGE's senior economic development specialist. "It's one of the heaviest lifts that you're going to have to provide to us, to show us that neighborhood support. So, these came with it on the front end."
Since its inception in 2014, the ICED forgivable loan program has provided about $1.2 million to 54 borrowers.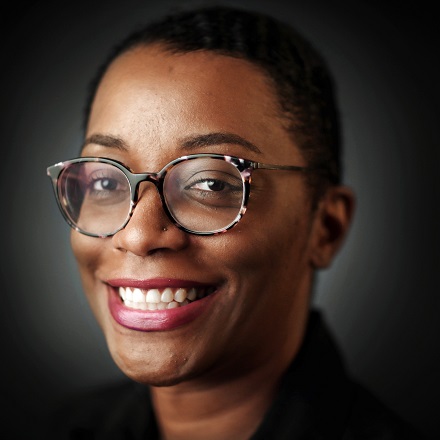 Elle Perry
Elle Perry covers arts and culture and other news for the Daily Memphian. She is a native of Memphis and a two-time graduate of the University of Memphis. Elle previously worked for the Memphis Business Journal and has written for publications including The Memphis Flyer and High Ground News.
---