Tunica sportsbooks open for wagers; football drives the action
Mississippi does sports betting handle of $7.7 million in first month
Behind the counter at the Horseshoe Casino's sportsbook in Tunica, employees wearing black-and-white striped shirts are taking wagers. The ghost of disgraced NBA referee Tim Donaghy apparently is not even a memory, bad karma having been cast out on these winds of change.
The sportsbook at the Horseshoe opened in mid-August and now it is the Thursday afternoon before the second weekend of the college football season. The NFL is about to kick off in just a few hours with Atlanta at Philadelphia in the first game, and the betting line on the move ever since word came down that Eagles quarterback Carson Wentz would sit this one out.
Above the betting counter, large screens – or "reader boards" – keep the updated odds on the weekend's pro and college football games.  Just a few feet away Mario McKillion, 35, sits at a low cocktail table with a handful of betting sheets containing the point spreads, over/under totals and the money lines for all the games.
McKillion drove over from West Memphis, Arkansas, and he looks like the former high school football player he is, a large man that remembers what it is to hit and be hit, that has seen first-hand the funky bounces an oblong ball can take and how the ball – or for that matter, the rain or a soft spot on the turf – can cosmically grip fate and twist it.
His favorite college football team is Alabama and the defending national champions are a 36.5-point favorite at home over Arkansas State on Saturday, Sept. 8. A week earlier, McKillion says he bet a good sum on Alabama to beat Louisville and cover. The spread was 23.5, which the Crimson Tide easily protected in a 51-14 victory at a neutral site. McKillion says he about doubled his money.
But he is wary about betting Alabama to cover this time. It's not that he doesn't believe that Bama will get a huge lead.  No, his concern is that it will happen early. And then Crimson Tide coach Nick Saban will begin pulling his starters and who knows what numbers might show up on the scoreboard.
"Saban don't give a damn about no spread," McKillion said before heading up to the counter. "He just wants to win the game. He's not looking out for you."
New game in town
McKillion understands that the outcome of every game – and therefore every wager – falls somewhere between calculated chance and unmitigated risk. For a long time, the U.S. Government tried to protect most Americans from this ever-shifting uncertainty, from themselves.   
But on May 14 of this year, the U.S. Supreme Court ruled that the federal ban on sports betting, via the Professional and Amateur Sports Protection Act (PASPA) of 1992, was unconstitutional. That opened the gates for legalized sports betting in all 50 states after decades of most sports betting being limited to Nevada.
Mississippi, Delaware, New Jersey, and West Virginia were the first states to come on-line with sports betting since the ruling. In Mississippi, 20 of the state's 28 commercial casinos now have opened sportsbooks.
Drivers traveling Highway 61 south out of Memphis now see billboards for the various Tunica sportsbooks.
Gold Strike's tag line: "Your team. Our turf."
1st Jackpot's come-on: "It's always game time here."
The sports betting game just kicked off on Aug. 1, though many Mississippi casinos opened later in the month. The Mississippi Gaming Commission reported a total sports wagering handle of almost $7.7 million for August. Though there was just one full weekend of college football games late in the month, football still accounted for almost $2.4 million of the betting. Major League Baseball, which had games every day, had the most action with $3.3 million in wagers.
In the state's Northern Region (Tunica), the sports wagering handle for August was just shy of $2.2 million.
Through the first three days of September, with college football in full swing and the NFL about to ramp up, the Mississippi Gaming Commission reported taking in $3.5 million in sports bets statewide.
"Very pleased with early returns," said Jay McDaniel, deputy commissioner for the Mississippi Gaming Commission.
Not that football's impact should be a surprise.
Legalized sports betting gets 70 percent of its business during football season, says Scott Barber, who is regional president of the Mid-South for Caesar's Entertainment (owner of the Horseshoe Casino), and also chairman of the Tunica Tourism Commission.
"We are in the sweet spot of college football," Barber said of Mississippi and its place in SEC Country.
In fact, on the first Saturday of the college football season the wagering was heavily tilted toward SEC games, and games involving Ole Miss, Mississippi State and Tennessee in particular, said Graham Lowing, a Horseshoe employee who works the sports book counter.
"It was crazy all day," said Lowing. "Probably half the people didn't know what they were doing. Had some knowledge or none at all. I had to explain what a spread, money line or parlay was." (See Talking the Talk for definitions of these and other terms.)
No explanation was necessary for "James P," 56, who was wearing an oversized T-shirt, sweat pants, clunky white sneakers and a baseball cap bearing the words "Life Decisions." He says he previously has bet with bookies and used online offshore accounts, but hates having to wait to get his money.
He claims to have had an incredible streak in Las Vegas 20 years ago, winning around $200,000 on parlay bets on NBA and college basketball games. Gonzaga and the San Francisco Dons, as he remembers it, were especially kind.
For football, he tends toward the college action and not so much the NFL, saying, "They're real sharp on the lines."
Despite his affection for Alabama, McKillion tends to avoid favorites.
"I like taking the underdog team, having the points on my side," he said. "They don't have to win the game. I'm big on that."
Given that the Tunica sportsbooks are all in casinos, they are surrounded by about every imaginable style of slot machine and table game – from blackjack to roulette to craps – a gambler could want. McKillion leaves them alone. So does James P., saying the odds are stacked in favor of "The House."
"You ain't got a prayer," he said, and then nodding his "Life Decisions' cap toward the sports book counter, "They don't have any control over this."
Not if, but how and where
The American Sports Betting Coalition estimates there were $58 billion in illegal bets on NFL and college football last year while just $2 billion was wagered legally.
Nationally and locally legalized sports wagering has the potential to be a game-changer. Certainly, that's the narrative put forth by those entities that can gain from it.
The American Gaming Association (AGA) commissioned a study from Nielsen Sports, the results showing the following: Sports-betting adults are younger, more affluent, better educated and more diverse than the general population.
To further hear the AGA's slant on things, expanded sports betting is good for TV ratings and attendance. The former is probably indisputable.
"Expanding access to legal sports betting will bring millennial audiences back to sports broadcasts and stadiums," Sara Slane, a senior vice president with AGA, said in a widely disseminated statement.
The AGA and the American Sports Betting Coalition also cite a Washington Post survey that found 55 percent of Americans were in favor of lifting the federal ban on sports betting.
This summer, the NBA became the first major professional sports league in the United States to form a partnership (with MGM Resorts International) that is tied to sports betting. The partnership allows MGM to use data from the NBA and WNBA and also branding that includes team logos.
Meanwhile on the state level, tax revenue from sports betting can be used to address needs in areas ranging from education to road and bridge repair.
Jonathan Winburn, a political science professor at Ole Miss, told Pew Charitable Trusts: "There has been a desperate need for infrastructure revenue in the state for some time. That was probably a way to persuade some of the legislators (to support sports betting) over the objections of religious leaders."
Casino gambling became legal in Mississippi in 1992. After Hurricane Katrina hit the Gulf Coast in August of 2005, the Memphis/Tunica area saw an influx of residents and the casinos in Tunica did pretty well, Barber says. But a lagging economy was then followed by a 2011 flood that closed the casinos in Tunica for several weeks.
In 2016, he says the eight remaining Tunica casinos (Harrah's had closed by this time) took in just $634 million in wagers and faced increased competition, including from Southland Gaming and Racing in West Memphis, which has casino gambling and dog racing but no sportsbook.
In 2007, Barber says, the Tunica casinos handled around $1.2 billion – or double their business in 2016. Another contributing factor to Tunica's decline: From 1992 until the sportsbooks began opening in August, the products being offered at the casinos really didn't change much.
"If you go to an amusement park year after year and that park doesn't add a new ride, that park gets pretty boring," Barber said.
Several of the Tunica casinos had added the sports book attraction, including Horseshoe, Gold Strike, Sam's Town, and Hollywood and 1st Jackpot. Fitz Casino & Hotel was scheduled to begin offering sports betting on Sept. 28.
All of the operators are hopeful sports betting will have an impact on overall handle, although casinos only make 4 to 7 percent on sports bets, Barber says. For August, however, the casinos' sportsbooks did better.
The Mississippi Gaming Commission reported about $645,000 in taxable revenue from that total $7.7 million in sports betting. That works out to about an 8.4 percent profit. Or if using the accrual handle of about $6.3 million, the sportsbooks had a 10.3 percent profit.
The other hope is that the amount of foot traffic in the casinos will increase and lead to more wagers in other gaming areas. Research shows the typical slot machine player is 50 and older and female, and the typical table game player is 45 to 65 and male.
So far, sports bettors have "skewed younger," said Barber. "The number of 20-somethings has been remarkable."
But the long-term impact for Tunica won't be known for some time and Las Vegas is not a good comparison.
"With the sportsbooks in Nevada, it's more of a destination market – fly in for two or three days," Barber said. "So, it's a 100 percent capture (of customers). It is a little harder to decipher here. The answer is we just don't know" how much impact the sportsbooks will have.
Into the light
Time was, all the major professional American sports leagues – NFL, NBA, NHL and MLB – stood arm-in-arm in opposition to legalized sports gambling. As did the NCAA. Long ago, then-Baseball commissioner Bud Selig even called sports betting "evil."
The Tim Donaghy scandal a decade ago in the NBA only cemented the worst fears. Adam Silver, commissioner of the NBA since his election in February of 2014, was David Stern's understudy when Donaghy's misdeeds, which included betting on games he officiated, became public knowledge.
Not only has Silver made the NBA the official gaming partner of a sportsbook, but in his early days in the commissioner's seat, he more than showed his hand. In an opinion piece for the New York Times, Silver said that "… Sports betting should be brought out of the underground and into the sunlight where it can be appropriately monitored and regulated."
Today, sports betting is viewed as much more mainstream. Still, that doesn't eliminate all fears of the potential for game-fixing.
To that end, McDaniel says the Mississippi Gaming Commission counts on the respective operators to do their due diligence, which includes reporting single wagers of $5,000 or more or any suspicious patterns, such as a bettor placing multiple $4,900 bets on the same games at different sportsbooks.
The lines at the Tunica sportsbooks flow from the lines set in Las Vegas, so "you'll have a lot of eyes on it," McDaniel said.
Barber, too, points out that the casinos have to abide by other cash-transaction and money-laundering regulations. So, a large bet placed by a customer well-known to an operator might be fine …
"But if you walk in and pop open a suitcase with $100,000 in it, there are probably going to be questions about where did that money come from," he said.
Historically, when there have been problems with a referee or point-shaving, "It always has been tracked back to an illegal book," said McDaniel. "Our operators don't want to get taken either."
Late night ESPN SportsCenter host Scott Van Pelt has had a popular "Bad Beats" segment for a while now in which bets that were seemingly clinched in one direction flipped at game's end or on a weird play. It's fun and entertaining – provided you're not on the wrong end of the Bad Beat.
In an interview with the New York Post, Van Pelt said he didn't start the segment to glorify gambling.
"If anything," he said, "Bad Beats is a cautionary tale."
But it's fair to wonder where sports betting in America is headed given the lift of the federal ban.
Rod, 63, who preferred not to offer his last name, says that when he was in his 20s and before he was married, he used a bookie. Now, he has come to Tunica from Little Rock, Arkansas with his wife for two straight weeks to bet everything from college football to U.S. Open tennis. He put down a bet on Anastasija Sevastova to defeat Serena Williams in the semifinals.
"I love Serena, but I'm getting 4-to-1," he explained.
He should have listened to his heart; Serena won in straight sets.
And so it goes.
There is a reason that casinos and their sportsbooks keep the lights on. Van Pelt has traveled to the U.K, where legalized sports gambling is about as common as a pint of ale.
"Every other ad is related to sports betting," he said. "Every town was very similar: There'd be an Italian restaurant, a chemist – which is the drugstore – and next to that would be a gambling house. It's part of the culture. Go get some Band-Aids, some pasta and fire off on the Man City game. That's what you do."
Back here, Tony Jones, 52, has traveled to Tunica from Covington, Tennessee. He landed in a chair facing the TVs and the reader boards with all those numbers. It can be intimidating, like being on the floor of a sports betting stock exchange. Jones had a Cognac and Sprite in his hand and was happy to be relaxing, although he admitted to not really understanding what all the numbers meant.
"My wife's off somewhere playing the slot machines," he said, and then saying of his former routine, "I just walk around. I don't gamble."
But he is a sports fan and this, he admitted, could change things. Come get a drink, sit a spell, and then maybe get in on the action.
His team is the Indianapolis Colts and he was feeling good about the return of quarterback Andrew Luck. And if you can't bet on a guy named Luck who can you bet on?
So Jones took a sip of his drink and said he was warming to the idea of putting $50 on the team with a horseshoe on its helmet.
"Yeah, eventually," he said. "I don't know how to do the bidding yet."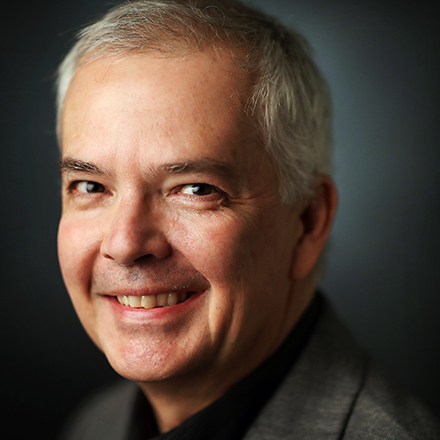 Don Wade
Don Wade has covered Memphis sports since 1998, voted on Baseball's Hall of Fame and the Heisman Trophy, and remains stunned his Kansas City Royals won a second World Series in his lifetime.
---