Talking the Talk: The sports betting terms you need to understand if you're getting in on the action
Truck racing. Mixed martial arts. College lacrosse. Rodeo. College hockey. Bull riding. And pro bowling.
These are just some of the sports – besides the NFL, college football, MLB, NBA and college hoops – that you potentially can bet on at the sportsbooks in Tunica.
Several of the casinos, including Gold Strike, Horseshoe, Sam's Town, Hollywood and 1st Jackpot have had their sportsbooks up and running for several weeks. Fitz Casino & Hotel was scheduled to begin taking sports bets on Friday, Sept. 28.
It's all the result of a May 14 U.S. Supreme Court ruling that lifted the federal ban on sports betting, declaring the Professional and Amateur Sports Protection Act (PASPA) of 1992 unconstitutional. That cleared the way for legalized sports betting in all 50 states.
The state of Mississippi was one of a few ready to respond within weeks of the ruling. So, now that the sportsbooks are here and only about a 30-minute drive from Downtown Memphis, here is a layman's guide to some of the more common sports betting terms and a few things you will need to know if placing a sports bet at one of the Tunica casinos.
The following is provided with a strong assist from MGM Resorts International's "Sports Wagering Basics."
Types of Bets
Straight: A single wager, such as betting on Kansas City to beat Denver in the Monday Night Football game on Monday, Oct. 1, and involving a point spread, money line or a point total. We'll break each of those down next.
Point Spread: In the early lines, Kansas City is a five-point favorite. That is expressed as Kansas City -5, or Denver +5. The Chiefs have to win by more than five points to win the bet on them. The Broncos have to lose by four points or less, or win, to win the bet on them. If the margin is exactly five points, that is considered a "push" and the amount wagered is refunded.
Money Line: The Chiefs and Broncos were both listed as -110 on the money line. Meaning, you would have to bet $110 on either to win $100 (a $90 profit). If one team was listed at +110, it would work the opposite way. You bet $100 to win $110.
The money line is a guide for what your payout will be in a point spread bet, too. But you can also just bet the team to win straight-up and sometimes can get a much more favorable money line. For example, in Week 2 of the college football season Nebraska was an 11 ½-point favorite over Troy and the money line was Troy +350 and Nebraska -450. Troy won the game, which meant if you bet $100 on Troy to win straight-up you won $135. And if bet Nebraska, well, you're still mad.
Total Bet or Over/Under: This is a wager based on the combined number of points scored by both teams at the end of the game. This includes overtime. Most Over/Under bets carry odds of -110, meaning you would have to bet $110 to win $100.
In Week 3 of the NFL, the Tennessee Titans beat the Jacksonville Jaguars 9-6 in a riveting field goal-kicking competition. But you were happy if you took the under because the line was 40 points. If you took the over, clearly you hadn't been paying attention to these so-called offenses.
Parlay Bets: Higher risk, higher reward. This is a single bet involving multiple games or events. For example, if you decided you were going to bet every SEC football game in one weekend and hit that, the payoff would be much bigger than if you made a single wager on a prohibitive favorite, such as Alabama against just about anybody.
Future Bets: How many games do you believe the Memphis Grizzlies will win this season? Do you think Mike Conley is healthy all year and scores 20 points a game? Or do you think last season's 22-win season means it's difficult to imagine the Grizzlies winning more than 30 games this season?
Whatever you believe, you can bet on your belief in the Over/Under win total for the Grizzlies' season. Right now, depending on the sportsbook, it's anywhere from 32.5 to 34.5 wins. So, if you think they're going back to the playoffs, you want the Over. If you can't imagine them getting to 33 wins, you want the Under.
Other Things to Know
You must be at least 21 years old to place a bet at a sportsbook in Mississippi. And that bet must take placed in person on-site. Law allows for betting through mobile devices while on-site, but so far none of the Tunica casinos have that capability, according to Mississippi Gaming Commission deputy director Jay McDaniel.
When they do, they will be making use of what's known as "geofencing." It's quite possible that casinos near each other, such as Gold Strike and Horseshoe, will need to partner on this.
"In Nevada, they use geofencing to keep (wagering) within the borders of the state," McDaniel said.
While attendants at the sportsbook counters will answer questions about types of bets and terms, they can't really do that if it's a busy time of day (such as a college football Saturday) and there is a long line for making wagers.
Also, be aware that winning tickets have an expiration date. Typically, that's 120 days, but be sure to check.
Good luck.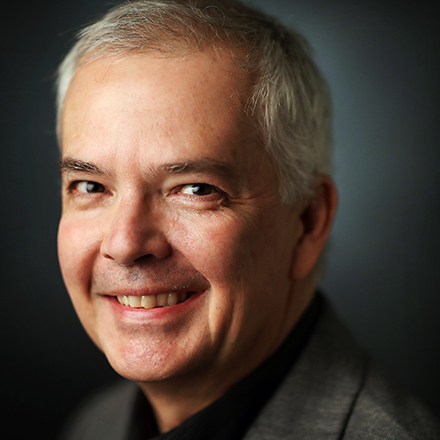 Don Wade
Don Wade has covered Memphis sports since 1998, voted on Baseball's Hall of Fame and the Heisman Trophy, and remains stunned his Kansas City Royals won a second World Series in his lifetime.
---