United Way hosts architect of its 'Driving the Dream' initiative
One year into implementing its Driving the Dream initiative, United Way of the Mid-South is continuing its pursuit to collaborate with other nonprofit organizations to foster a network of care for impoverished Memphians.
The program, which emphasizes a holistic approach to tackling citizens' needs, is built around the work of Dr. Marcella Wilson. Thursday night, she joined United Way at Crosstown Arts Theater to share her enthusiasm for the model nonprofits in Memphis have set.
Beginning her work in Detroit, Wilson devised the "Transition to Success" model for attacking urban poverty.
The plan, which Wilson outlined during a presentation on Thursday, allows for a person to come into a social service organization that addresses one specific need, but leave with referrals to take advantage of a full gamut of services provided by other local partners.
"This is the largest pilot of my work in the country," Wilson said, just before addressing a crowd of local nonprofit representatives, donors, board members and other community leaders.
"This is a gift, and people here are just so incredible. And they get the importance of collaboration."
At the core of Wilson's teachings, which can be explored through her 2016 text "Diagnosis: Poverty," is the notion that poverty isn't a choice, but rather an ailment brought on from outside factors in society.
"Poverty is not a character flaw. It is an environmentally based, treatable, diagnosable condition," Wilson said Thursday. "What I did was develop the first standards of care to treat it as such."
Driving the Dream director Cecelia Johnson-Powell was tasked with leading the team at United Way, which used Wilson's concept as a framework to get 49 Mid-South organizations on board and develop a procedural language that promotes connectivity between them.
Before Wilson took the stage, Johnson-Powell said the biggest tool her team used to get nearly 50 organizations that meet one specific need to work together to cover a wider spectrum of needs was technology.
"We can use technology to locate resources. We can use technology to share resources amongst each other. We can use technology to store client data, so that the information is carried from one agency to another," she said.
She admitted the culture of local nonprofit work had to change before the initiative could be installed.
"Sectors don't have the habit of talking to one another," Johnson-Powell said. "Most agencies are already very comfortable in doing what they do, so to make a change and say, 'I'll share my client with you,' or, 'I'll share this client's story,' it takes some continuous exposure, support and feedback."
Stephanie Brockway, director of major gifts for United Way, said after Wilson's presentation that she's already seen positive outcomes from clients who've experienced Driving the Dream through United Way's partners.
She recalled specifically a 22-year-old mother of four who walked into Porter-Leath without a place to live.
"They were able to coordinate with other agencies," she said. "Before she walked out of the door, they got her housing, they helped her with her mental and physical health – because they saw how depressed and physically distraught she was, they were able to talk to her about Seed Co. University, where they were able to train her."
In addition to setting up pertinent appointments with the other agencies willing to help the young woman, Brockway said the staff at Porter-Leath provided Uber and Lyft gift cards to assist with transportation.
"Now, she's in the middle of finishing her GED, she has a job, they are counseling her, she has a mentor, her children are being cared for at Porter-Leath, and she has a home."
More importantly, Brockway said, the woman walked away that day with hope.
"When they walk in, instead of sitting for hours like they used to, they walk in and (someone) knows their name, they know their story, they already know their need. And that's providing dignity, as well as hope."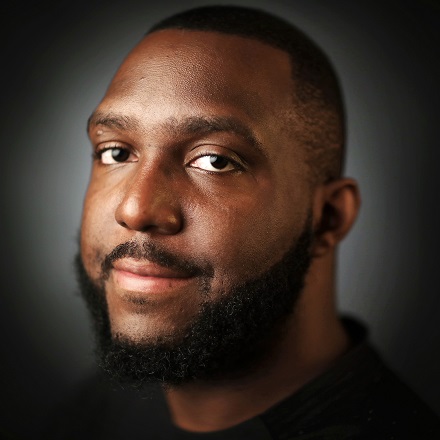 Jared Boyd
Jared Boyd is a general assignment reporter with The Daily Memphian who can be found covering just about anything people in the Mid-South might find interesting. His friends call him "Jay B.," and you can, too.
---