Young Collectors Contemporary art fair open through March 24
Whitney Hardy is an accountant by training, and an arts patron by choice.
She founded Young Arts Patrons in 2015 to engage people under 40 in the local arts economy. Hardy, 31, also thought Memphis wasn't getting the credit it deserved on the art-fair circuit.
"We saw a lot of cities that were big arts hubs, like Miami and L.A. and New York, but there was this gap in who was going to up-and-coming cities that had a lot of really great talent, Memphis being one of them," Hardy said.
Young Arts Patrons hosts the Young Collectors Contemporary art fair and conference March 21-24 at Crosstown Arts and the National Civil Rights Museum.  Presenters include Cara Ober, the founding editor of Baltimore-based art and culture magazine BmoreArt; Allison Glenn, associate curator of contemporary art at Crystal Bridges Museum of Art; and Taylor Renee Aldridge, curator, writer and co-founder of art criticism journal Arts.Black.
The schedule can be viewed here.
The fair advisory council included collector and former National Basketball Association player Elliot Perry; Memphis-based independent curator and writer Kimberly Jacobs; and Memphis Brooks Museum of Art chief curator Marina Pacini.
Jacobs and Glenn will give a presentation called "Curating the Contemporary: the South as Site." This year's schedule also includes a five-hour arts criticism master class with Sotheby's Institute of Art faculty member Aimee Walleston. There are panels, talks, community workshops, studio tours, and yes, parties. 
The event brings together artists, patrons, entrepreneurs, academics and writers from Memphis and the rest of country. 
"The fair was started because we wanted to create a different model of an art fair," Hardy says. 
All the works shown at the fair are for sale, starting at $500. The idea is to connect the collector with the artist, and hope the patron's collection grows along with the artist's career.
Jacobs said for curators like herself, Young Collectors Contemporary creates an opportunity to discover new artists outside of mainstream art fairs and MFA thesis exhibitions.
"One of the best and most fulfilling aspects about being involved with YCC is that I'm able to help create a platform for artists to showcase and sell their work, keeping in mind these are artists who may not have gallery representation and little to no recognition from museums nationally," she said.
For its fourth iteration, the fair will occupy Crosstown Arts' full gallery in Crosstown Concourse. Applications for artists to participate were sent to colleges, professors and foundations around the U.S.
"We fly in the artists that are selected and we immerse them in Memphis and Memphis culture and Memphis studios, Memphis spaces, Memphis people," Hardy said. "And we pay for their artwork to be shipped in, because those are the obstacles that most emerging artists, when you ask them why they can't go to a city and show their work – they can't afford to ship it, they can't afford to fly there."
Austin-based artist Dawn Okoro participated in the event last year and called it "very enriching."
"I met people from all over the country who I still keep in contact with," she said. "I was also able to connect with a curator who invited me to do a solo show at a gallery in Nashville. I am very happy that I participated in the fair."
Hardy hopes the fair will become anchor to a week of art activations.  
"I think that's where we want to grow it into," she said, "the anchor event to an official, well-curated Memphis arts week. It's a huge gap that's missing."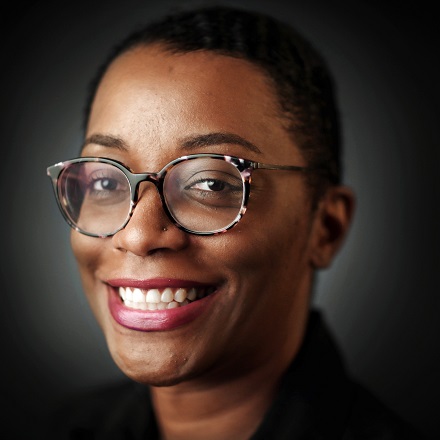 Elle Perry
Elle Perry covers arts and culture and other news for the Daily Memphian. She is a native of Memphis and a two-time graduate of the University of Memphis. Elle previously worked for the Memphis Business Journal and has written for publications including The Memphis Flyer and High Ground News.
---